Smash Chain Creates History By Fusing Hollywood & Blockchain; Unveils NFT collection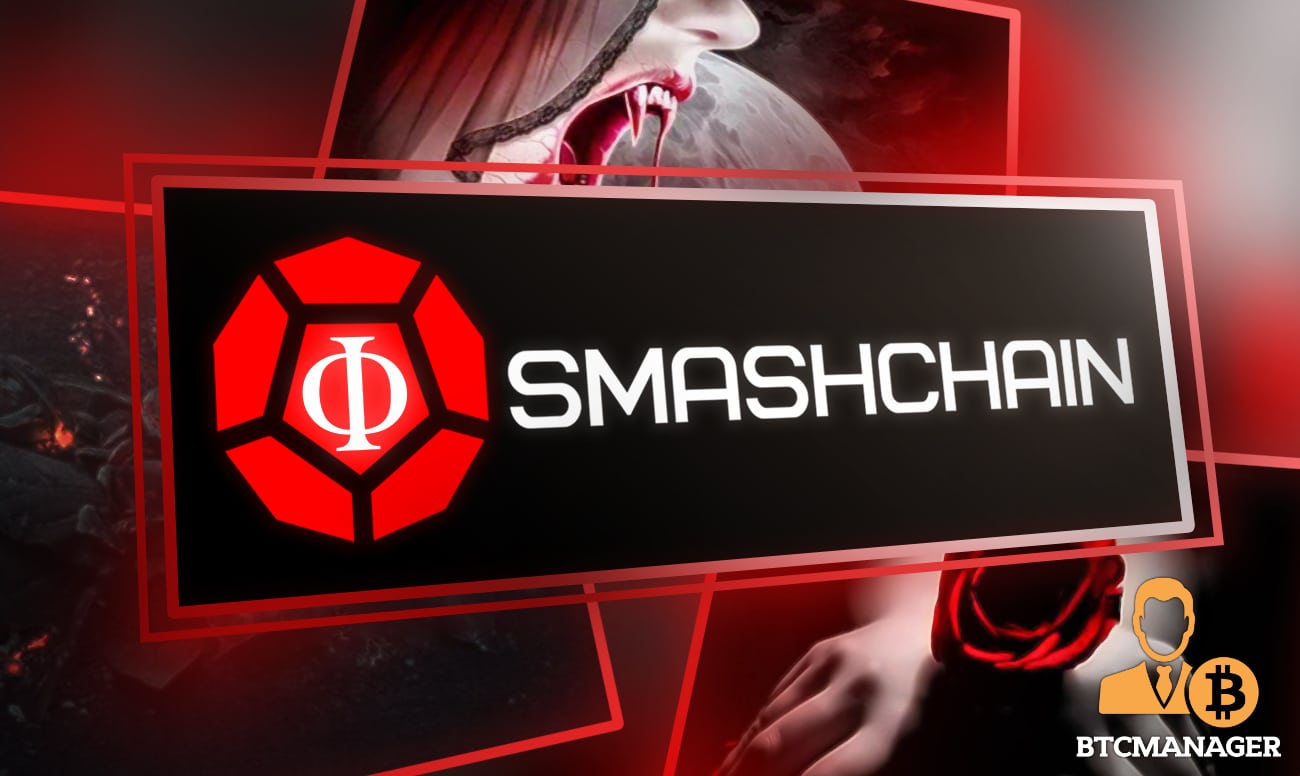 Blockchain disruption is here. It is undoubtedly has been among the most talked-about of disruptive technologies. This can be attributed to the technology's close connection with the crypto realm, due to which it can directly affect he world's most powerful financial trends. 
However, the fact that it has blockchain technology has endless application across different industrial sectors that enables significant value, cannot be ignored. From smart contracts to stablecoin to flourishing new sub-sectors in the form of decentralized finance [DeFi] and non-fungible token [NFT], the blockchain industry has come a long way. 
While development in the DeFi front does not appear to be slowing down anytime soon, NFT space is also not far behind. At a time when the digital revolution is occurring on a global scale, blockchain's transforming asset tokenization is something that none of us may have imagined a decade ago. 
Naturally, the NFT sales volume has skyrocketed. A year ago, these figures stood at around $400 million. Fast forward to September, NFT sales volume is more than a whopping $4 billion.
The rising interest in the asset class can be evidenced by the incredible capital infusion over the past several months. And rightly so. Deeds, certifications, almost anything, and everything are up for reinvention in a way that was not imaginable primarily because there was no way to represent uniqueness. 
But for the first time in human history, NFT gives us away by enabling the creation of provably unique digital assets that can be maintained without a third party.
Particularly, NFTs have taken the world of digital art and collectibles, gaming by storm. Movies is another field where it shows tremendous potential. 
As NFTs continue to set new trends in the digital art and collectibles zone, platforms are now increasingly becoming more creative. One such is SmashChain, which is essentially an NFT-exclusive curation, creation, and consulting platform that is overseen by the Smash Collective. 
This new platform is creating innovative ways for markets to interact with non-fungible tokens. Primarily, the Smash Collective is involved with emerging technologies and giving it an inventive spin by ramping up user experiences for creators, investors, and fans in the NFT space. It doesn't stop there. In fact, SmashChain is all set to put Hollywood on the blockchain with its highly-anticipated debut NFT collection launching on October 31.
Revolutionizing the NFT and movie industries
SmashChain's upcoming launch of its collection, dubbed, 'The Director Series,' consists of a series of NFT collections produced alongside some of the most prominent directors. Hollywood horror director Jack Sholder partnered for the first collection of the series which is set to launch at the end of this month. Known for his movies like  Alone In The Dark and Nightmare On Elm Street 2, Sholder's next movie 'Night Rose,' will be the first-ever film in the world to be wholly financed through NFTs.
All the movie-related assets are being tokenized by SmashChain. For the first drop, the film's production will be tokenizing and selling the synopsis of the Night Rose Collection, by splitting the 57 passages. SmashChain is delivering something that's never been done before. The following Night Rose NFT collections will also display other film production assets be it in the form of original storyboards, character designs, the script, set designs, and other features. 
The Director Series collections mark the beginning of the joint revolution of NFT and the movie industries. Subsequent collections rolled out will feature non-fungible token collectibles, high-quality artwork, and other tokens dedicated to real-world projects. 
SmashChain will commence pre-registration for whitelisting users to mint their Night Rose NFT mystery boxes from October 25th to 29th. 550 addresses will be chosen randomly by the Smash protocol from the above-mentioned pre-registered user list whitelisted for free minting. This will be carried out with the help limitation of 2 NFTs per wallet address will also be imposed.
Only the participants who are whitelisted may mint NFT mystery boxes this Halloween, October 31st. Notably, 67.9% of them can mint freely on the Smashchain website. On the other hand, the 20.5% will be released on the NFT marketplace OpenSea at a later point in time. The remaining 11.6% will be retained by the Smash team for development purposes as well as carrying out giveaways with the community.
Smash Unifies Hollywood and Blockchain
Smash is making history with its partnership of reputed creators and artists. At the same time, the platform is giving fans and enthusiasts a chance to own a part of history. In a nutshell, Smash is fusing Hollywood and Blockchain technology by enabling users to engage in a myriad of cartoon character collections, memes, and stories.
To top that, the Smash Collective is also gearing up to unveil its very own NFT marketplace. The main objective behind the platform will be to provide additional services in a bid to assist creators market, advertize, protect, and monetize their work.