The Top Social and Copy Crypto Trading Platforms in 2022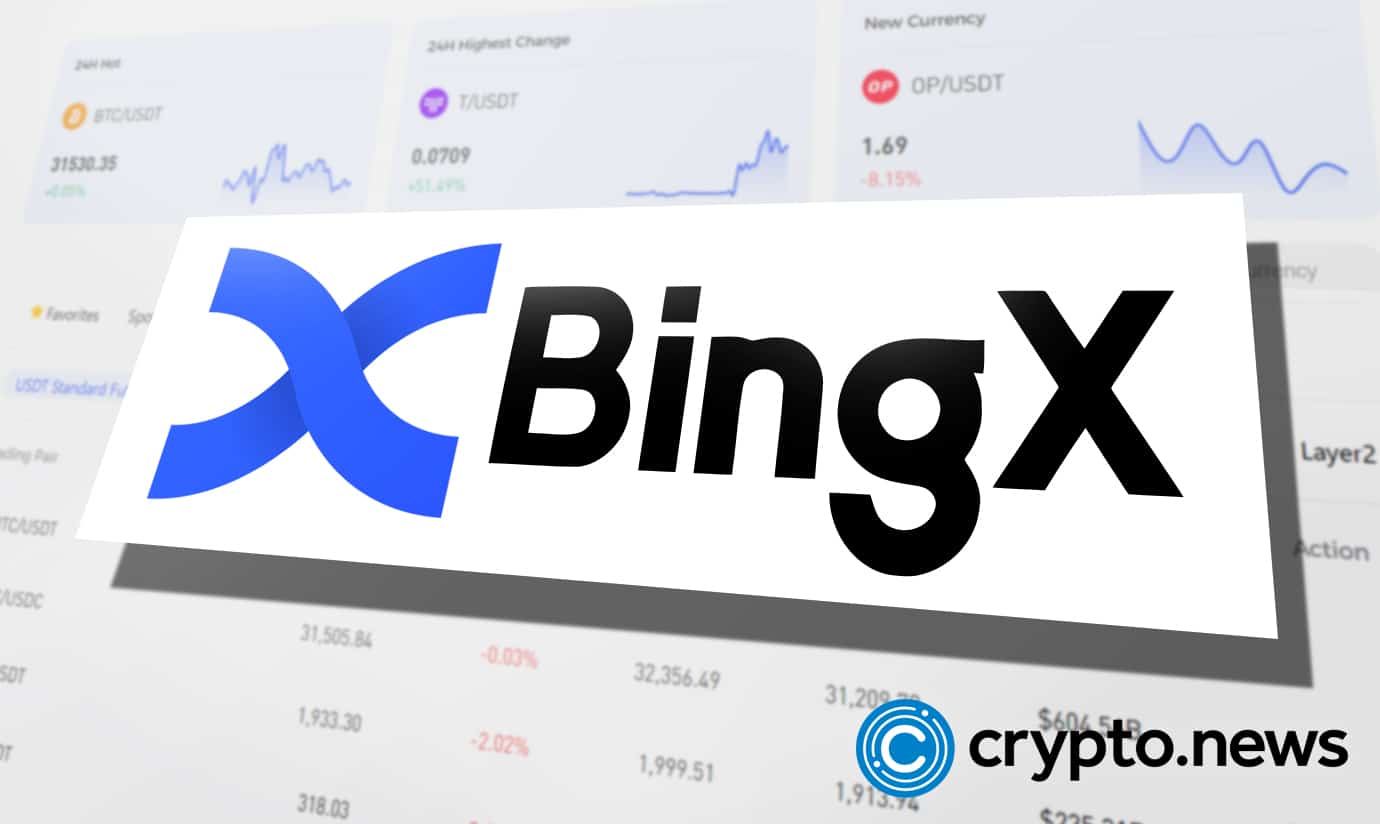 Copy trading is fast gaining popularity in the cryptocurrency industry, as it enables even the complete cryptocurrency newbie to earn juicy profits from bitcoin (BTC) trading by simply mirroring the trades of pro traders. A vast array of social and copy crypto trading platforms are currently on the market but some stand out from the crowd.
Social & Copy Trading Platform Review
While the cryptocurrency industry maybe just over a decade old, countless regular individuals in the real world have become multi-millionaires and even billionaires by simply trading or investing in bitcoin and altcoins.
However, the super volatile nature of these innovative digital assets, makes them a highly risky venture, especially for the total greenhorn with no prior knowledge of navigating the financial markets. In recent years, a good number of people have burnt their fingers trying to trade financial instruments, be it cryptoassets, forex, or indices.
For the average joe interested in joining the crypto trading bandwagon but is yet to fully master the art of bitcoin trading, social and copy trading is the way to go!
For the uninitiated, copy trading allows anyone to mirror the trading positions of professional traders. In copy trading, once the expert trader enters a trade, that same position will be opened on the copier's account.
Social trading, on the other hand, makes it possible for users of a particular trading platform to engage and share investment ideas in real-time with other traders on that exchange.
Some of the social and copy cryptocurrency platforms blazing the trail in 2022 are:
Founded in 2018, by professionals from tier-1 VC firms and financial institutions like J.P Morgan and others, BingX is a regulatory-compliant social cryptocurrency and derivatives trading platform with a focus to make digital assets trading easier for everyone.
BingX allows users to securely and seamlessly buy digital currencies in more than 100 regions across the globe. The platform boasts 5,000+ daily active traders, 20,000 copy traders, plus over one million global users and anyone can choose to copy the trades of these experts.
The BingX social trading platform uses a decentralized price reference system from Chainlink, ensuring that users get the exact market price of their assets at all times. BingX is available on all platforms, including iOS, Android, Windows, and Mac, enabling users to trade on the go.
BingX recently launched a new feature dubbed CopyTrade Pro, which is designed to offer trading experts and copy traders an unparalleled trading experience. Currently, the firm offers new users bonuses of up to $100.
In addition to its cutting-edge social and copy crypto trading products, BingX offers users other services including Spot Grid Copy Trading, which enables traders to utilize autonomous, statistical trading techniques to buy low and sell at higher prices according to a set grid inside a specific price range, Binance API integration, spot trading and more.
The social crypto and derivatives trading platform was awarded the Best Crypto Broker/Exchange in 2021 by TradingView.
Founded in 2007, eToro enables users to trade a vast array of financial instruments as well as crypto. eToro has thousands of verified traders and users in supported jurisdictions can enjoy its copy trading service by signing up on the platform and making a minimum deposit of $200 into their trading account.
Just like BingX, eToro is a regulated broker. When it comes to user-friendliness, eToro scores a very high mark and it also offers users a plethora of deposit and withdrawal options, including debit/credit cards, PayPal, and more.
eToro's social trading service is one of the best in the industry, as it incorporates all the elements of social media platforms in that users can comment on specific assets, like the posts of other users, and follow the activities of their fellow traders.
What's more, users have access to important data such as the trading performance of each verified trader over time, traders' risk levels, average position duration, and more, to enable them to decide on whose trades to copy. The eToro social trading platform is available on PC as well as iOS and Android devices.
Notably, eToro does not charge users additional fees for its copy trading service. The broker also offers users a passive crypto trading service dubbed eToro smart portfolios. The only difference between the eToro copy trading feature and its smart portfolio service is that the latter is handled by the in-house traders at eToro.
In addition to its copy trading and smart portfolio services, eToro also offers users access to thousands of stocks and exchange-traded funds (ETFs) with zero commission.
If for some reason BingX and eToro are not available in your region, NAGA is another top-notch social cryptocurrency trading platform on the market. NAGAX's parent company, The NAGA Group AG, is a publicly-listed firm in Germany with numerous subsidiaries.
To get started on NAGA, a user is required to make a minimum first-time deposit of EUR 10 and complete a simple know-your-customer (KYC) procedure. To enjoy NAGA's copy trading service, a user must deposit a minimum of EUR 250 per expert trader they intend to copy their trades.
Just like on most crypto copy trading platforms, NAGA users are also allowed to choose their preferred trader based on various metrics, including profit and loss margin since joining the platform, monthly win rate, and more.
NAGA users can also monitor their copy trading portfolios in real-time, deposit or withdraw funds from their accounts, determine the maximum profit/loss percentage per trader they follow, and more.
Copy traders can also interact with other users on the platform, and reply to threads at any given time. In terms of fees, NAGA charges a EUR 0.99 fee for every successful copy trade executed on the platform. What's more, NAGA also charges an additional five percent commission on winning trades with profits above EUR 10. The supported deposit methods on NAGA include credit/debit cards, Neteller, Skrill, and more
Other notable crypto social trading platforms in 2022, include, ZuluTrade, Pionex, and Coinmatics.