SOCIAL KNOCKOUT is Officially Confirmed to Take Place on July 30th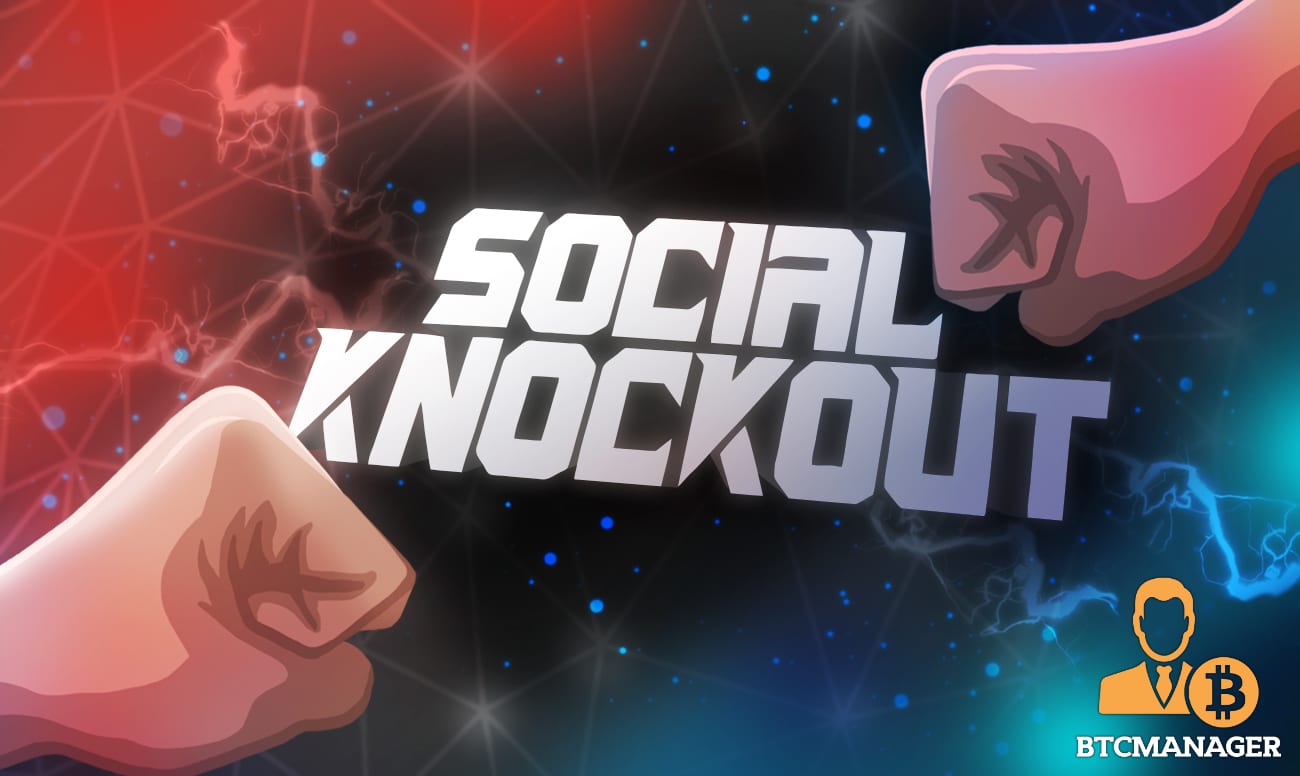 Dubai, United Arab Emirates, July 15th, 2021. The most anticipated event of the year has been officially announced. Hosted by TK Fight Night, Social Knockout is the first ever combat event that only accepts payment in cryptocurrency. It will be held on Friday, 30th of July. The event that should not be missed will take place at the one and only Coca Cola Arena, located in Dubai.
This unique and exclusive event will be accompanied by some of the world's largest YouTubers and Social Media influencers, in a once in a lifetime scene.  19 year-old Emirati YouTuber and Social Media influencer, Rashid belhasa AKA Money Kicks, alongside the YouTube sensation Adam Saleh, will be part of the Social Knockout event, with many more surprises.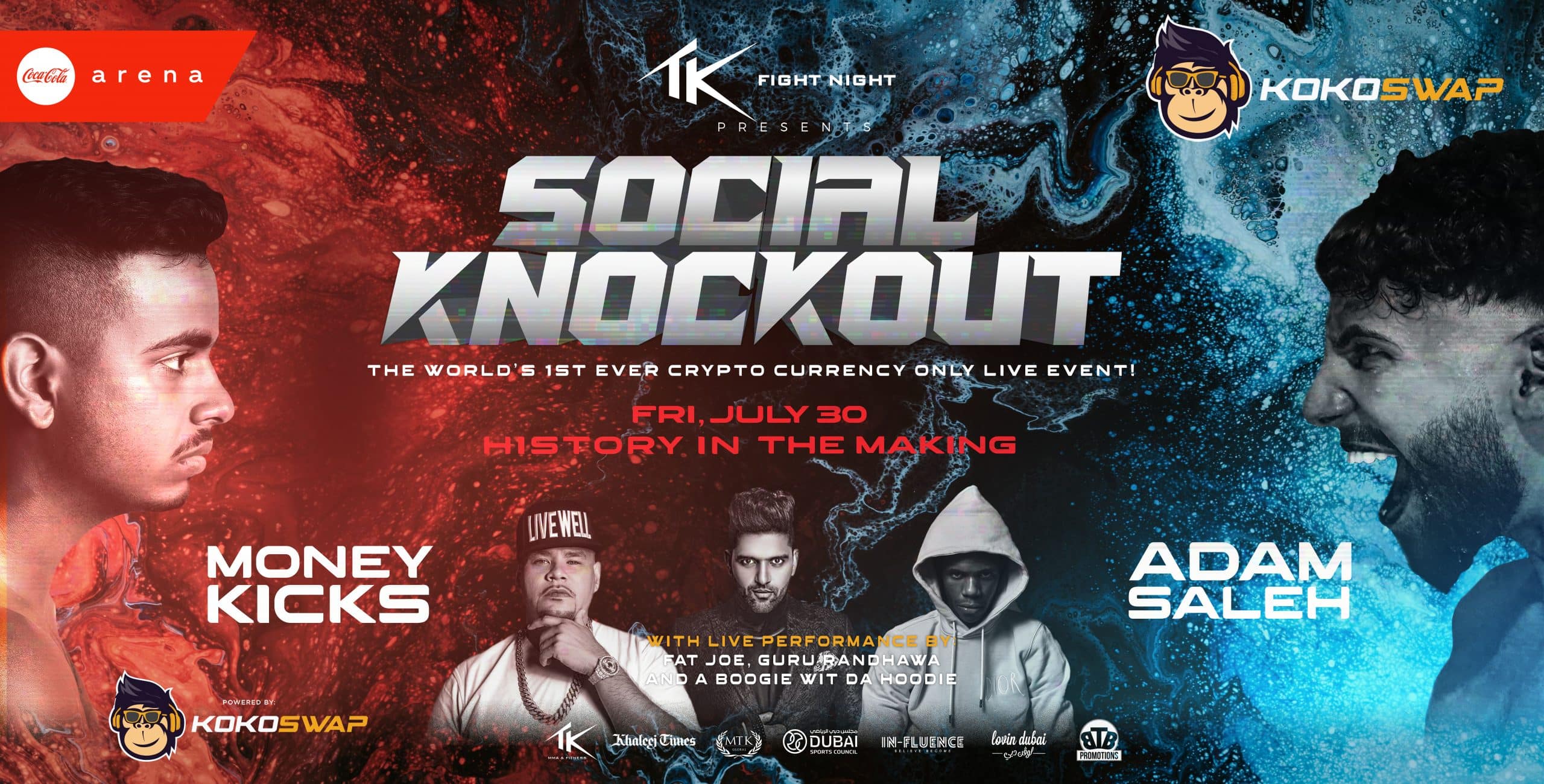 Anas Al Shayib, one of the Middle East's most prominent social media influencers, will be up against Rashid. Al Shayib has over 1.8 million Instagram followers and over 2 million YouTube subscribers.
On top of that, guests will be listening to their favorite music with live performances from Fat Joe, Guru Randhawa, and A-Boogie da Hoodie. The artists will be performing their greatest hits on the night, getting the audience pumped for the fights. 
Social Knockout will be sponsored by the KokoSwap cryptocurrency, and only members holding the $KOKO token are eligible to be part of the event. The worlds of crypto and boxing will collide at this event.  Social Knockout will provide fans and users a glimpse into the future by expanding their understanding of cryptocurrency, specifically KokoSwap. The digital currency KokoSwap is a one-of-a-kind trading platform that blends cutting-edge NFT and blockchain technology.
About Social Knockout: 
Social Knockout is the first ever combat event happening in the Middle East which takes place completely through cryptocurrency transactions ($KOKO tokens), as well as holding NFT auctions.  This event will be held by TK Fight Night, in collaboration with the Dubai Sports Council. For more information about the event, please visit : www.TKfightnight.com
About KokoSwap: 
KokoSwap is a unique product that combines the excitement and thrill of NFT gaming with the magic and wonders of decentralized finance.
KoKoSwap is a publicly owned and self-sufficient ecosystem that aims to synergize the DeFi and NFT spaces, with the inclusion of games, rare in-game NFTs, and staking capabilities. KoKoSwap provides a comprehensive ecosystem for the modern user to leverage the core features of the platform, experiencing higher yields in an entertaining and interactive way. KokoSwap's goal is to be a trustless, completely decentralized protocol. For a truly decentralized experience, KokoSwap shares community ownership and a robust governance system. For more information about KokoSwap, visit Kokoswap.org