Solana Launches Secure Gateway to Ethereum Blockchain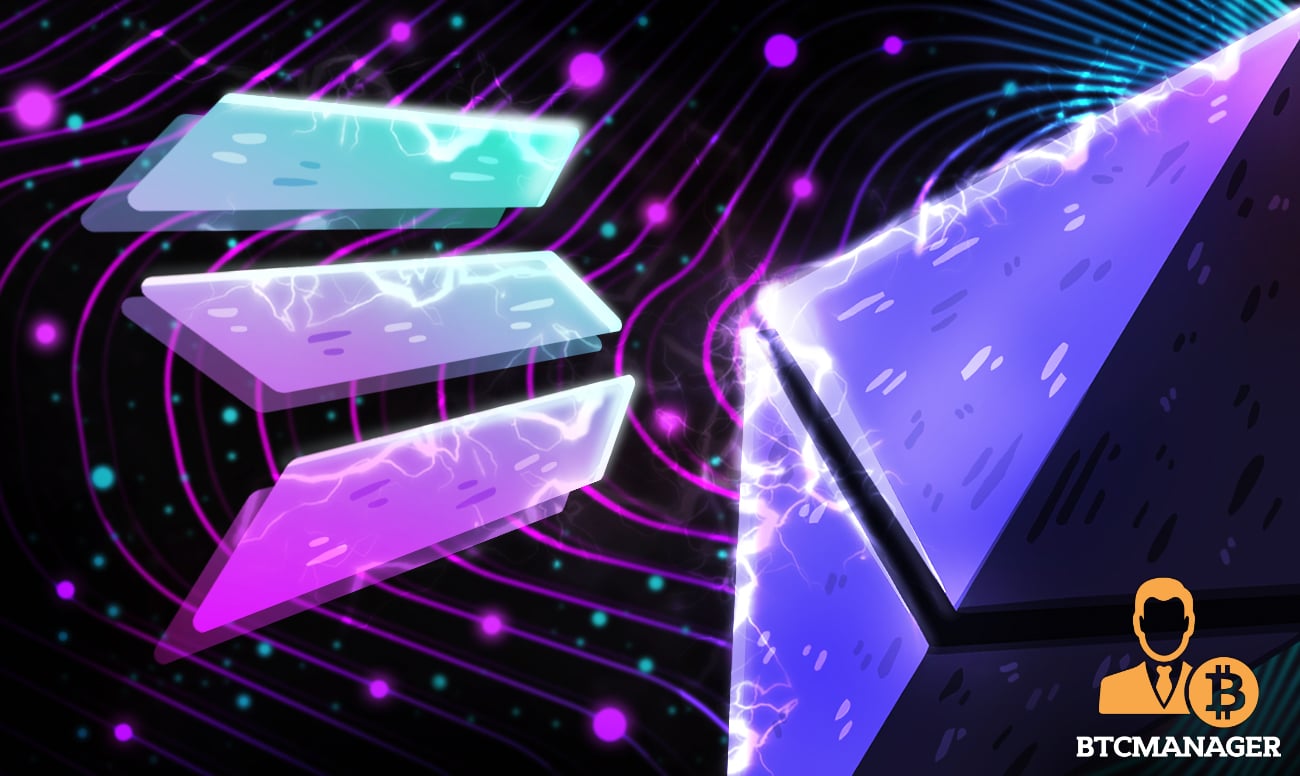 Blockchain platform Solana has revealed the launch of its latest blockchain project named Wormhole on September 9, 2020. Wormhole is expected to usher in a new era of cross-compatibility between Solana and Ethereum.
Interoperability a major factor for Solana
Wormhole is an open-source project that would be implementing a unique high powered and permissionless blockchain that would connect ETH and ERC20 tokens to SPL Tokens.
This according to Solana is the first of many bidirectional cross-chain bridges planned for the network. Furthermore, Wormhole would allow tokenized assets within existing projects and platforms to move seamlessly across the two blockchains leveraging the high speed and low costs of the transaction on the Solana blockchain.
It will also utilize decentralized cross-chain oracles, called guardians operated by a set of node operators that include top Solana validators and ecosystem stakeholders whose incentives are strongly aligned with Solana and Serum.
Solana is a blockchain project that has focused largely on delivering scalability in a secured and decentralized ecosystem. The development of Wormhole is part of its quest to ensure interoperability within its blockchain network.
Interoperability has become an important feature for projects as it enables efficient use of resources and secure cross-blockchain transactions. The Wormhole project is developed by Solana in partnership with Certus One which is a premier validator for distributed ledger technology (DLT).
Wormhole to Be Tested at Virtual Hackathon
Solana further revealed that the Wormhole is currently in its testing phase and would be open for testing via a hackathon commencing on October 28. The Virtual hackathon is expected to consist of top crypto developers and enthusiasts coming together to develop scalable and web efficient web3 applications.
The hackathon is also in partnership with other blockchain platforms including Gauntlet, Curve, FTX, Balancer, Aave, and others.  Speaking on the deployment of Wormhole, Anatoly Yakovenko the CEO of Solana Foundation believes that Smart Contracts are universal computers and have great possibilities.
"Smart contract chains are universal computers, and all universal computers can talk to each other, fundamentally making blockspace on any layer-1 fungible with blockspace on any other layer-1."
Solana emulates the scale, speed, and low-cost of the web, which makes it a preferred platform for decentralized applications (dApps).  This latest development is a great one for the Solana blockchain ecosystem.