Solana-based Play-to-Earn Game MonkeyBall to Launch IDO on StarLaunch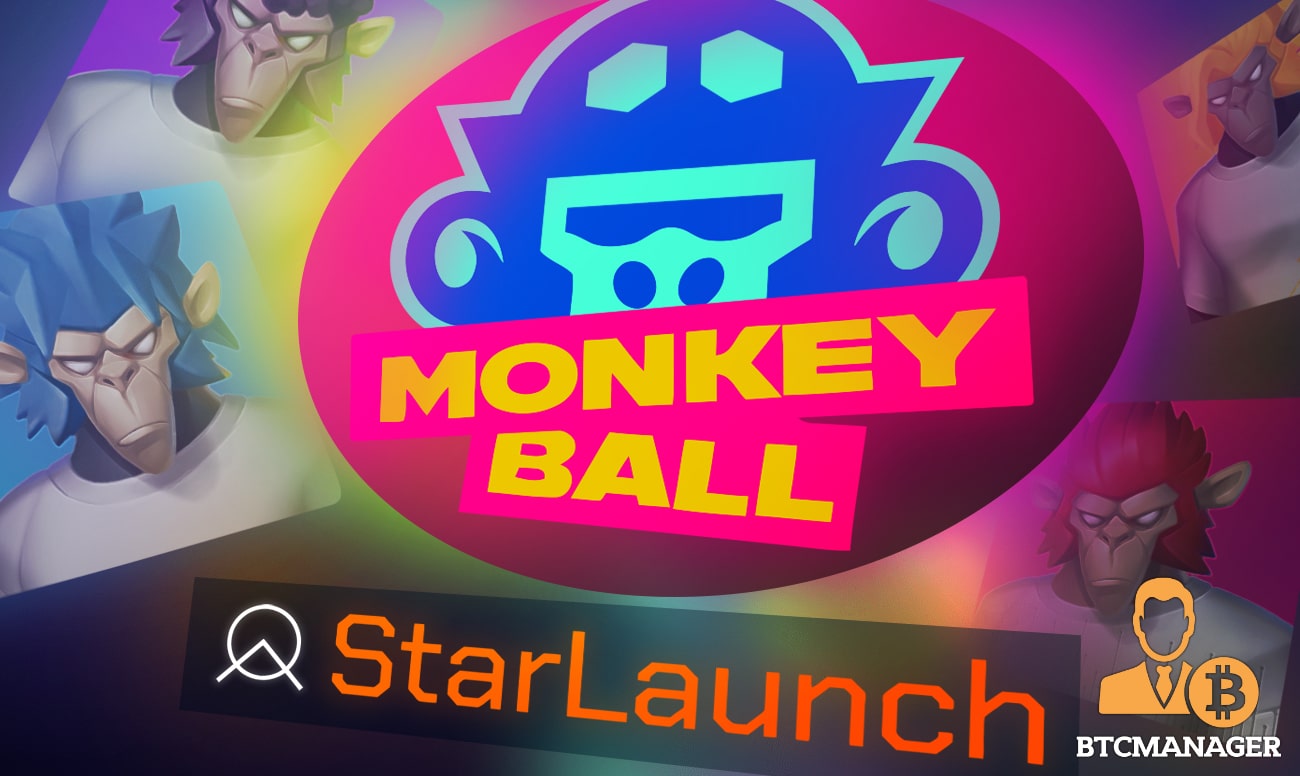 MonkeyBall, a Solana-powered play-to-earn game has been selected as the launch partner of StarLaunch, an upcoming Solana-based IDO and incubation platform, a press release shared with BTCManager states.
MonkeyBall to Be Featured as StarLaunch's First IDO
StarLaunch has selected MonkeyBall as its first IDO courtesy of the play-to-earn game's large community, investor backing, and strong fundamentals that would cement it as a top play-to-earn game in the future.
For the uninitiated, MonkeyBall previously raised a total of $3 million from several influential venture capitalists and angel investors, such as Solana Ventures, NFX, iAngels, Longhash, CMS, Republic, Shalom Meckenzie (founder of DraftKings), Yoni Assia (founder of eToro), Shahaf Bar-Geffen (CEO of COTI) and Nimrod Lehavi (co-founder of Simplex), among others.
Notably, the IDO sale is slated to commence from November 30 where it will offer 1% of MonkeyBall's total supply, i.e., 10 million out of 1 billion MBS tokens. The price will be set at $0.04 per MBS with an implied fully diluted valuation of $40 million.
What Is MonkeyBall?
MonkeyBall is a play-to-earn game that combines Final Fantasy's turn-based game feel with FIFA Street. A big difference, however, is that instead of soccer players, the game will feature monkeys.
Each player owns and controls a team of four monkeys who are required to win soccer matches against other monkey teams. For every match that a user wins, they would be rewarded with MoneyBucks (MBS) tokens that will power the in-game economics.
Further, users can earn MBS by completing missions, owning stadiums that host games, or by simply attending other matches and cheering for a monkey team.
The earned MBS tokens can be spent on upgrading the monkey team or purchasing items from the game's store.
Notably, the in-game store and associated treasury will be managed by the game DAO. The SCORE token will be used to govern the game, ensuring the transparency and user-ownership of the game.
What's more, owning MBS via the IDO will entitle the holders to the upcoming MonkeyBall NFT drop of 5000 Gen0 monkeys. Later, these NFTs would be used for building monkey teams once the game launches.
It is worthy of note that the MonkeyBall IDO on StarLaunch will leverage its unique bi-token participation model.
Importantly, StarLaunch marks a clear distinction between the concept of the governance token and IDO access stake. While the former is done through $STARS, a deflationary token, the latter role is delegated to Hydrazine ($N2H4).
Hydrazine functions as the "fuel" that is required to take part in IDOs on StarLaunch and is generated by staking $STARS.
StarLaunch offers a wide array of unique features such as its insurance mechanism that safeguards users from project failure and outright scams.
Commenting on the development, Oren Langberg, Head of Marketing at MonkeyBall, said:
"We are psyched to be selected as StarLaunch's flagship IDO," said Oren Langberg, Head of Marketing at MonkeyBall."
Adding:
"From the team that brought us CardStarter, StarLaunch has all the right elements we strove for in a partner, most importantly a team as dedicated and MonkeyNuts as us that also has a proven track record of successful IDOs."
Similar sentiments were echoed by Aatash Amir, CEO at StarLaunch. He said:
"MonkeyBall represents the future of on-chain gaming. As such we are thrilled to have them as our flagship IDO. As one of the most anticipated play-to-earn games out there, MonkeyBall will set the standard for the top-tier projects set to launch on StarLaunch."