Solana trading volume surges amidst market rally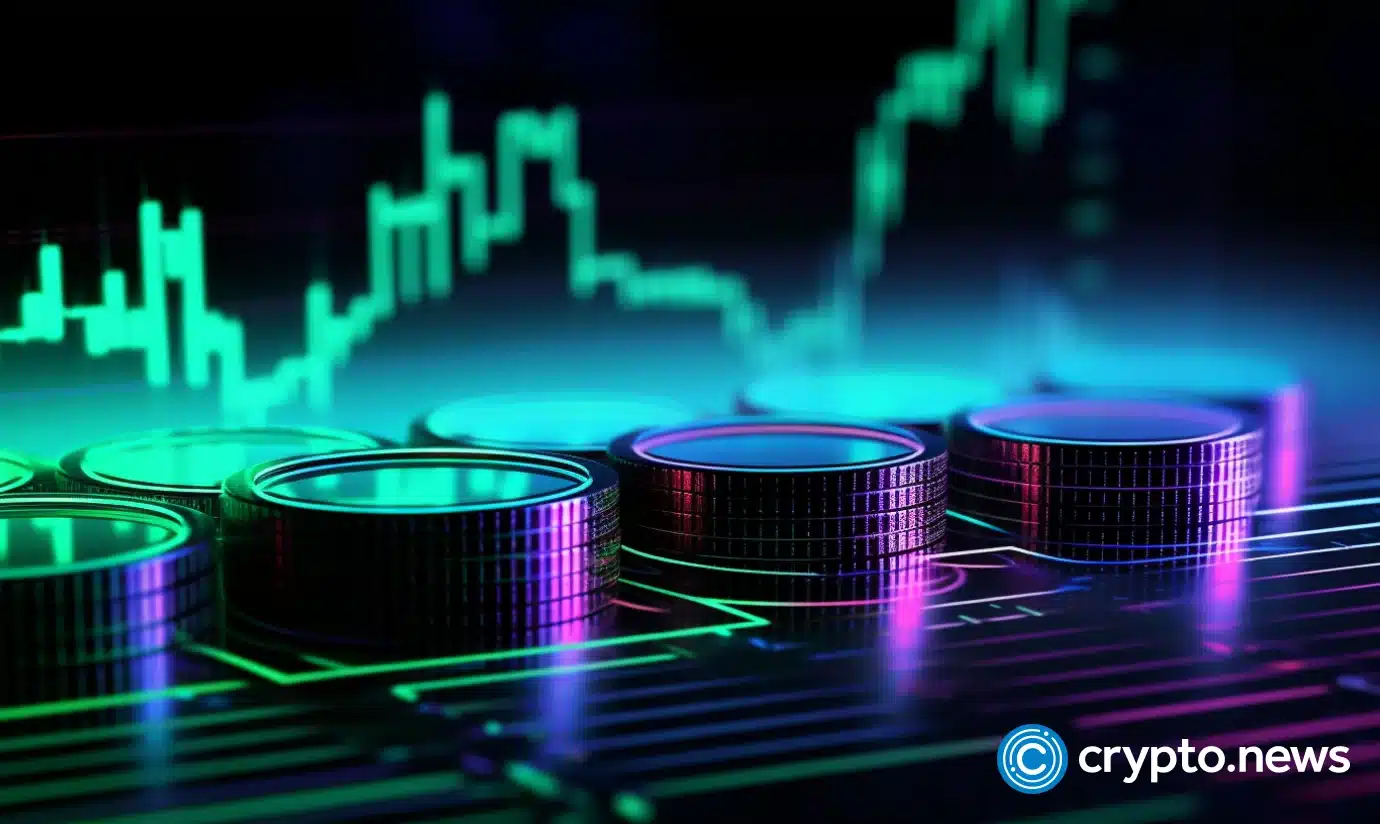 Solana (SOL) becomes the most traded altcoin in US exchanges this year.
Solana (SOL) is witnessing a dramatic climb in trading volume, outshining other altcoins on exchanges accessible in the United States over the current year.
Leading exchange, Coinbase strategically increased its holdings by acquiring 2.2 million SOL tokens on Oct. 18. Since then, SOL is up by over 35%. In contrast, South Korea's prominent exchange, Upbit, sold nearly 4 million SOL tokens.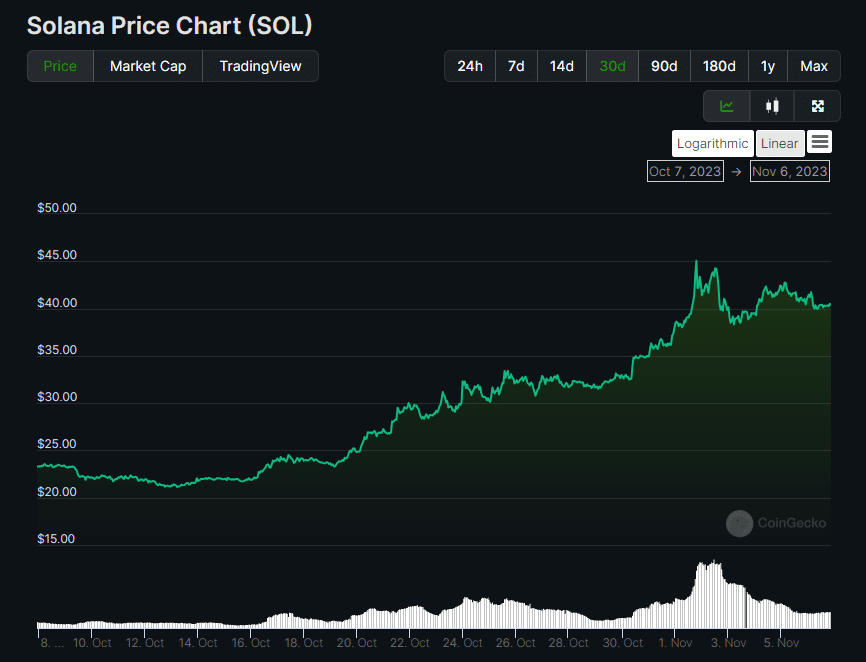 What's driving Solana (SOL)?
A surge in network activity, particularly within liquid staking token protocols such as Jito, has contributed partially to Solana's price acceleration, according to the data from Kaiko Research. As a prominent alternative Layer 1 (alt L1) blockchain, Solana is frequently juxtaposed with Ethereum (ETH), and the recent months have seen Solana outshine its counterpart. The comparative ratio of SOL to ETH has escalated from 0.011 in September to approximately 0.025, surpassing pre-FTX crisis levels.
Coinbase has spearheaded the net buying spree, with market purchases of Solana tokens since the rally's inception. While Binance initially trailed, it soon ramped up market buying, reaching a cumulative volume delta (CVD) of 1.9 million since that date.
In the broader context, SOL has outperformed other popular altcoins such as Dogecoin (DOGE), Litecoin (LTC), Polygon (MATIC) and Ripple (XRP) in trading volumes across exchanges available in the U.S., securing its position as this year's favored alternative digital asset among U.S. traders.

SOL is up by nearly 75% in a month.