Solana-Native Wallet SolFlare Unveils the Launch of SolFlare Mobile Wallet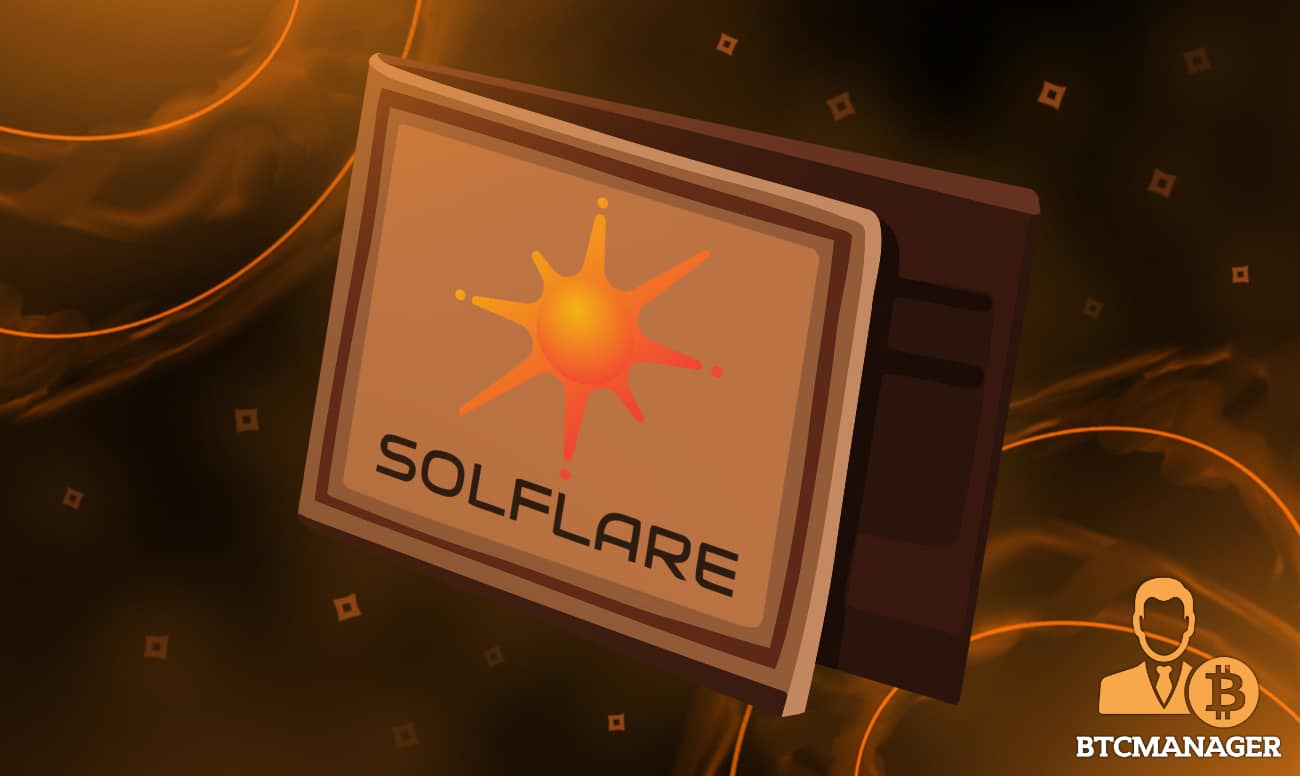 Solana-based wallet SolFlare has released the mobile version of its dApp-enabled wallet, according to an announcement made today.
SolFlare Is Now on Mobile
In an announcement made today, SolFlare unveiled the launch of the mobile version of its dApp-based wallet.
Notably, the launch makes SolFlare the first wallet in the Solana ecosystem with a mobile version that offers complete support for all the major Solana features.
Per the announcement, SolFlare can be downloaded from both the Apple App Store and the Google Play Store. The mobile version of SolFlare will offer users all the features available on its web version and the browser extension.
SolFlare mobile will allow Solana users to seamlessly store, and swap SOL and SPL tokens, stake Solana-based tokens and send non-fungible tokens (NFTs) directly from their mobile phones.
Despite the rapid growth of the crypto industry, it is hard to come by mobile crypto wallets with support for DeFi protocols and NFTs outside of the Ethereum ecosystem. Even the existing Solana-based wallets do not offer much besides token transfers, thereby hindering the growth of the Solana ecosystem.
It is well known that fully-functional mobile crypto wallets are key to increasing user participation in the ecosystem of a particular smart contract platform. For instance, consider the case of MetaMask whose number of users skyrocketed after it recently released the mobile version of its wallet.
For the uninitiated, SolFlare is a non-custodial digital wallet that is designed specifically for the Solana blockchain. SolFlare holds the accolade of being one of the most popular browser-based wallets for Solana and with the launch of the mobile version imminent, expect Solflare to tighten its grip over the Solana wallet landscape.
At present, SolFlare is servicing staking for 22% of circulating SOL supply that is worth more than $16 million at current market price.
SolFlare differs from its competition in that it is the only Solana-based wallet to allow users to view, stake, and send both visual and audio NFTs. The same function is poised to be available in SolFlare's mobile-friendly version.
The SolFlare community is committed to offering a seamless wallet experience to its users that combines the intuitiveness of its desktop wallet with the convenience of a mobile app.
In addition, SolFlare Mobile is expected to add support for hardware wallets, WalletConnect, and introduce a native token swap feature soon.
Commenting on the development, Filip Dragoslavic, Co-founder of SolFlare, said:
"We think that opening up the Solana ecosystem to mobile users will be a game-changer for adoption. More and more crypto users are becoming mobile-first every year, and we believe that making the Solana experience easy for these users is key to continuing its explosive growth."
About SolFlare
SolFlare is a community-created wallet built specifically for Solana. SolFlare supports sending and receiving native SOL tokens as well as sending and receiving SPL Tokens (Solana's ERC-20 equivalent). SolFlare also supports staking of SOL tokens, advanced NFT interactions, DeFi protocol usage and many more advanced features. The SolFlare Mobile wallet is the first Solana-native mobile wallet with complete support for advanced DeFi, NFT and staking interactions.