Solv Protocol Aims To Disrupt Fundraising Models With Its Initial Voucher Offering And ERC-3525 Tokens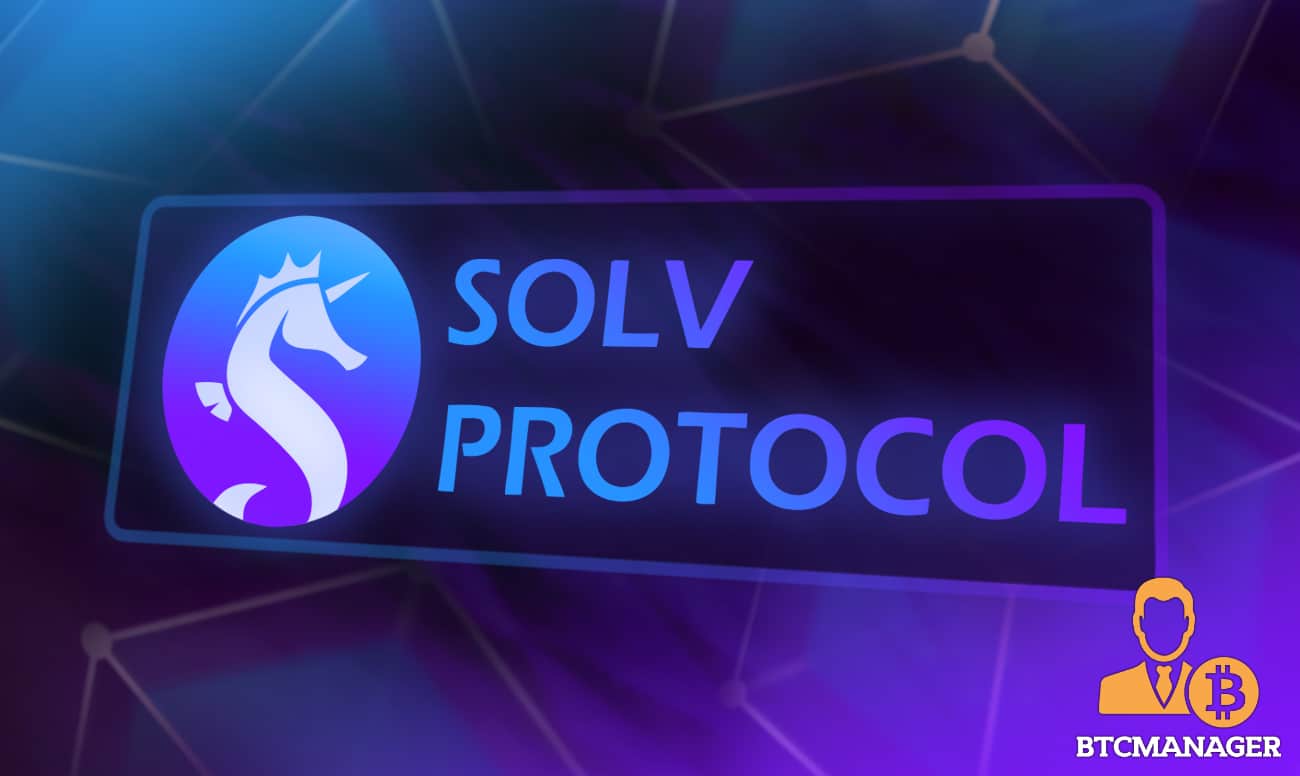 Pioneer of financial NFTs, Solv Protocol launched its Initial Voucher Offering (IVO) earlier this week, establishing itself as the first Web3 project to deliver the concept of semi-fungible tokens to the DeFi ecosystem.
Solv Protocol will host the first-ever IVO token sale on the Binance NFT platform and the Solv marketplace as part of the launch. This sale will be the first instance where a crypto project raises funds using ERC-3525 tokens.
Ryan Chow, Co-founder of Solv Protocol, notes,
"In today's crypto world, attention is the scarce resource. In order to get users to play the long game, teams should make sure their interest and the users' are well aligned. The best way to do so? Vesting tokens. So, we've devised IVO, a whole new way to get vesting tokens distributed — via Vesting Vouchers – and believe it can become the cornerstone for strong and long-lasting project-user relationships."
vNFTs Will Take Tokenization To Newer Heights
Unlike other platforms, Solv allows users to create, manage, and trade financial NFTs. These financial NFTs can be designed to reflect any type of financial instrument – insurance, bonds, a basket of different tokens, even tokenized real-world assets. 
Developed by the Solv Protocol team, the ERC-3525 tokens, referred to as "Voucher," merge the best features of both ERC-721 and ERC-20 tokens. All ERC-3525 tokens are semi-fungible, whereby each token is exclusive but can also be split, merged, and traded against each other. 
Tokens based on ERC-3525 can be applied to various financial models using ERC-20 tokens as underlying assets. For fractionalization purposes, ERC-3525 can also use ERC-721 tokens. Unlike the ERC-20 tokens, ERC-3525 tokens (and token standard) allow for fractionalization of NFTs while keeping their attributes and metadata intact. 
The core intent of an IVO is to enable projects to mint "Voucher" NFTs (vNFTs) containing ecosystem tokens. Projects can issue these vNFTs to investors while adhering to the ERC-3525 token standard. Each Voucher represents its owner's right to claim the underlying tokens later, similar to a financial option to an extent. Following the lock-in period, each vNFT owner is eligible to claim the tokens, split them, merge them, trade them, or transfer them onto the Solv platform.
For instance, you own a vNFT worth 2,000 tokens, where 20% of the total underlying worth (i.e., 400 tokens) are claimable instantly, and the remaining 80% (1,600 tokens) will be available at a future date. The same vNFT can also be split into smaller vNFTs with similar "underlying token" release parameters. Different vNFTs of similar release parameters can also be merged to create bigger "Vouchers."
Since the "Vouchers" offer unprecedented levels of flexibility while merging the best attributes of ERC-20  and ERC-721 token standards, any project can utilize the Initial Voucher Offering (IVO) model to raise capital funds. Projects can set their own token release models depending on individual tokenomics and business goals and ensure that early investors get the most benefits out of the vNFTs.
Solv Protocol will be hosting its IVO on the Binance NFT platform and Solv marketplace to mark the beginning of a new era of fundraising. The project plans to release the underlying tokens for its vNFTs linearly over a six-month period following its public sale. The Solv team will release 1 million SOLV tokens for early investors as part of the IVO.
Beyond disrupting the fundraising model, Vouchers can also create new use cases for NFTs, taking them beyond the collectibles and art currently popular. Any token or "voucher" that uses the ERC-3525 token standard will be a semi-fungible token that can be used to represent digital ownership of a wide range of assets. As such, vNFTs will play a critical role in shaping the future of DeFi 2.0.