Solve.Care Launches Global Telehealth Exchange to Bridge Distance Between Doctors and Patients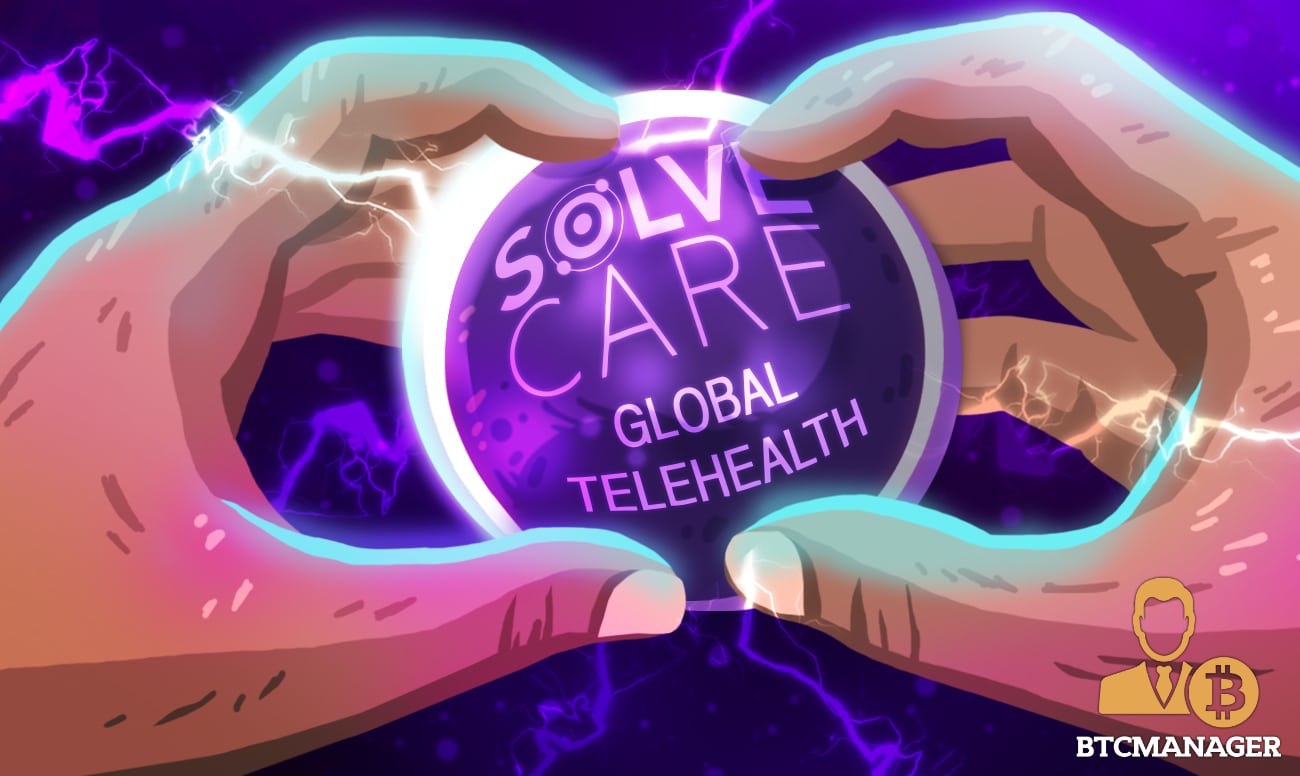 Solve.Care on May 22, 2020, announced the launch of the Global Telehealth Exchange (GTHE), a blockchain-based solution that will eliminate geographical and physical barriers between doctors (consultants) and patients by leveraging the benefits of distributed ledger technology (DLT). 
GTHE to Counter Coronavirus Shocks
Based on the Ethereum blockchain, Solve.Care is a global healthcare and IT company that promotes efficient and speedy healthcare delivery.
The launch of GTHE is timely and critical at a time when patients are reluctant to meet doctors' appointments. Some observe that doctors who are not directly involved in treating coronavirus-related complications have experienced a significant drop in the patient count. GTHE, therefore, seeks to remedy this imbalance by directly linking patients and doctors using blockchain technology.
Through the platform, users will be able to consult specialist doctors from anywhere in the world straight from their devices or computers.
Doctors and third-party telemedicine services can also register and join the platform, provided they specify their area of specialization, submit verifiable qualifications, rates, availability, and mention their location. 
Pradeep Goel, CEO of Solve Care, in a press release shared with BTCManager commented:
"The Covid-19 pandemic has severely tested the way healthcare systems are organized and delivered from a number of perspectives. Now, more and more patients are reluctant to visit their doctors due to the pandemic. Medical practitioners who are not primarily involved in treating Covid-19 cases have experienced a significant drop in patient appointments."
Adding:
"The launch of Global Telehealth Exchange is geared towards remedying this imbalance. We at Solve.Care believe that GTHE is the first of its kind in the world, a true landmark deployment of blockchain and digital currency that addresses many of the challenges that the global healthcare system is facing today."
Connecting Patients and Doctors 
Depending on their preference, patients can connect with one or more doctors and remotely permit them to access their medical history. This way, time is saved since the need for unnecessary tests is eliminated.
It's also worth noting that as GTHE is powered by blockchain technology, users can rest assured about the safety and privacy of their medical records. Additionally, blockchain's immutability ensures that all records and transactions once stored on the distributed ledger can never be tampered in the future.
Furthermore, for efficiency, Solve.Care takes advantage of the Ethereum network's security, transparency, and distribution to best deliver healthcare services. Powering this, is the SOLVE token, an ERC-20 utility token, which is used as a means of payment within the Solve.Care ecosystem. Notably, the use of SOLVE token eliminates user concerns pertaining to foreign currency exchange rates and bank commission.
The SOLVE token is used for payment of administration and integration fees, purchase of Care Cards, establishing Care Wallets, and participation in the Care market place.
GTHE will be rolled out through the Care Wallet—the platform's personal healthcare management system, in select markets in the second half of 2020.