Sorare onboards Argentina's Footballing Giant, Boca Juniors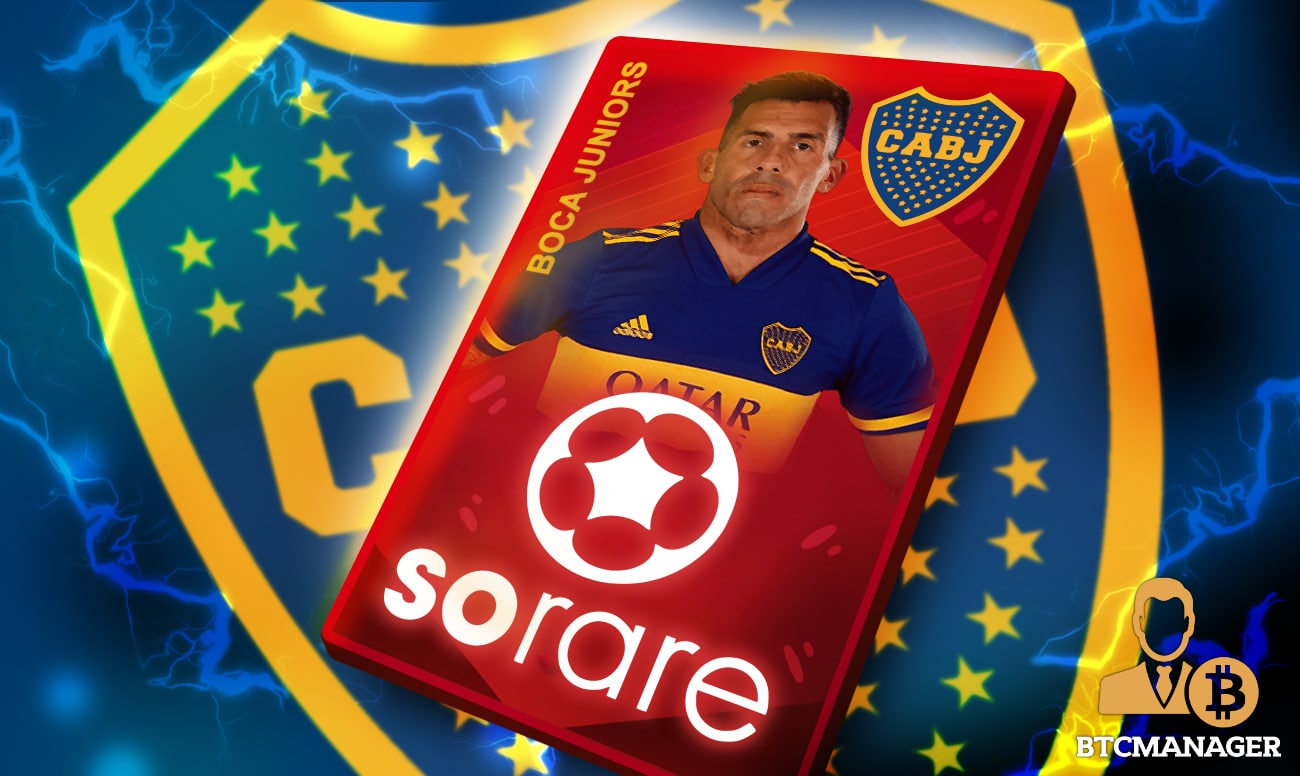 Sorare, a blockchain-based platform that's already changing the multi-billion football fantasy game, now supports Boca Juniors of Argentina, a tweet on May 20 confirms.
¡ Vamos Boca ! 🔵🟡🔵

We are honoured to welcome the iconic @BocaJrsOficial to #Sorare! 🔥

🔭 The first edition cards are on auction now. Time to get scouting: https://t.co/N8zUYv2I17#VamosBoca #OwnYourGame pic.twitter.com/jM2gLr4htd

— Sorare (@Sorare) May 20, 2021
Boca Juniors: A South America Footballing Giant
Boca Juniors, where the legend Diego Maradona played and coached, joins a list of other 137 clubs on the rapidly growing Sorare ecosystem.
The professional team is a multiple-cup winner, both locally and internationally. They were crowned the 2019-20 league champions in March 2021.
For their activity in the local and global scene, the team is valued at over $213 million, boasting of an overzealous fan base and star players.
Some of them include Marco Rojos, the former Manchester United defender, and Carlos Tevez—a footballing legend among Manchester United and City supporters.
NFT Digital Cards of Boca Junior Star Players Available for Auction
Following this deal, the first edition digital cards of some of Boca Juniors' star players are now on auction.
These cards are fully licensed by the club and don't violate any image rights. They are also non-fungible, and by being limited, these cards are valuable.
Sorare Growing Ecosystem
Today's announcement is less than three weeks when Sorare onboarded five Serie A teams–Cagliari Calcio, Genoa CFC, Hellas Verona FC, U.C. Sampdoria, and Udinese Calcio, into their ecosystem.
With their onboarding, there are now 11 Serie A teams, including Juventus, in the Sorare ecosystem.
Accordingly, fans can actively bid on their star player's trading card straight from the Sorare marketplace.
By using the decentralization and security of the Ethereum network, Sorare is revolutionizing football fantasy gaming, actualizing fans' dreams.
Although fans can trade limited-edition digital cards, they can also choose to enter tournaments and get rewarded. This is on top of prizes that active fans can win weekly.
With Boca Juniors' track record in academy success, it is the best time to register and scout for potential players whose value will likely surge later in the professional career. By signing up, players stand a chance to win a random NFT card from Boca Juniors.