South Korea: Central Bank Conducts Research Into Global Adoption of CBDCs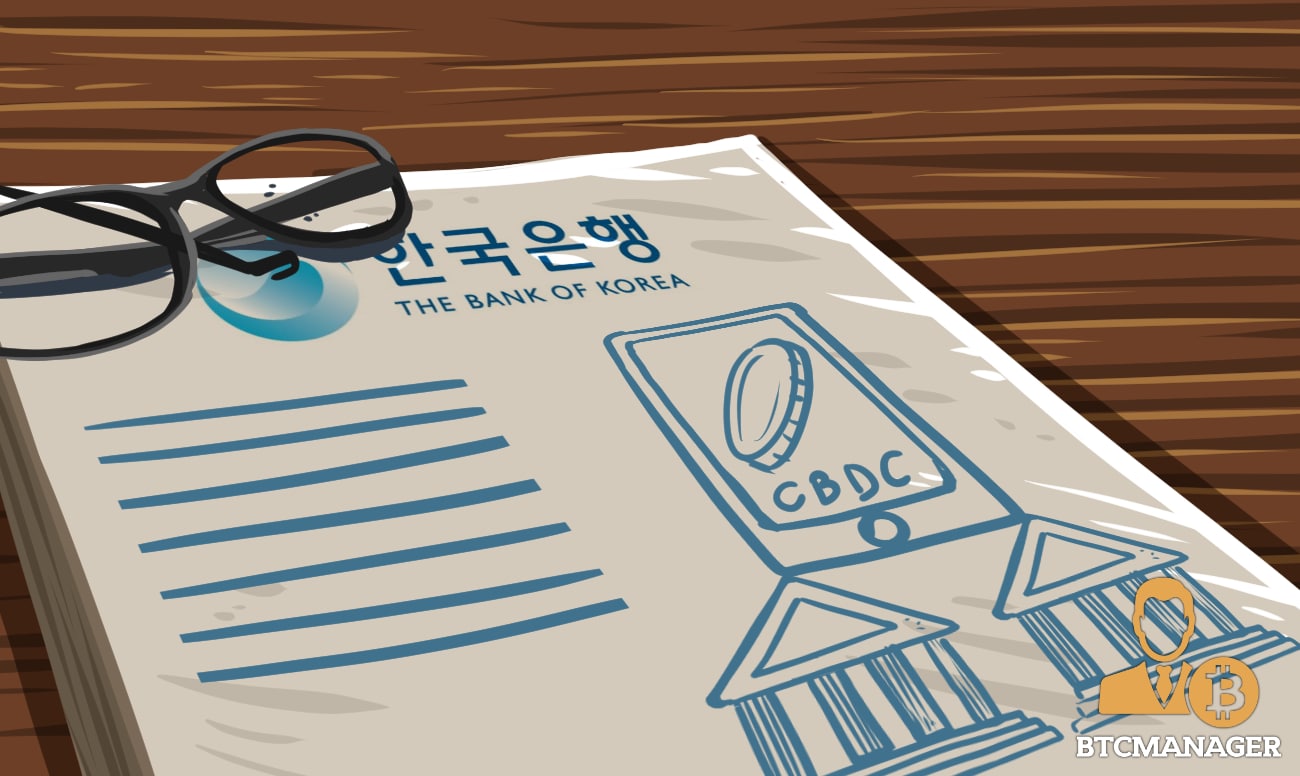 The South Korea central bank, the Bank of Korea (BoK) recently released a paper detailing its research into the adoption and advancement of central bank digital currency (CBDC) across different central banks globally.
Central Banks Adopt DLT for CBDC Projects
In a report by the Bank of Korea published on Monday (May 18, 2020) the central bank carried out research into the development of CBDCs across 14 central banks globally. According to the research publication, the advancement of new technologies such as distributed ledger technology (DLT) has scaled the research and adoption of CBDCs.
Some of the central banks in countries such as China, Japan, Canada, France, Norway, Switzerland, Sweden, and the United Kingdom were studied by the BoK. The study revealed that central banks in jurisdictions like Hong Kong, Japan, Canada, and Singapore were applying DLT in their various CBDC projects. 
An excerpt from the report reads:
"Most countries are investigating whether new future-oriented technologies can be applied beyond the centralized ledger management and account-based transactions that are currently applied to payment and settlement systems. There is no clear market dominant technology yet."
Also, the BoK research revealed that different countries were looking to adopt CBDC for two major reasons. While some central banks with robust payments and settlement systems researched CBDCs for macro payments, other apex banks studied CBDC for micro-payments. 
Countries like China and Sweden have progressed with their CBDC projects, having already conducted proofs-of-concept and are at the pilot testing stage. Some others are in the trial stage while other countries are still researching the feasibility of a CBDC model. 
Bank of Korea Accelerate CBDC Project
Apart from investigating the development of CBDCs globally, South Korea's central bank is also looking to gathering information from various central banks globally regarding CBDC. The BoK back in April 2020 launched a four-stage pilot program for its proposed digital won, which will run from March 2020 to December 2021. 
The BoK is now looking to accelerate its tech review which comes before the pilot test stage, and this could mean that the pilot test could happen earlier than planned. Furthermore, the central bank plans to deploy an IT system for its digital won project and also implement DLT during the CBDC pilot test stage. The BoK CBDC model would likely focus on micro-payments. 
More countries globally continue to show interest in researching and developing their own CBDCs. As reported by BTCManager in April 2020, the Bank for International Settlement (BIS) stated that the COVID-19 pandemic might push central banks worldwide to adopt CBDCs. 
The Netherlands central bank, De Nederlandsche Bank (DNB), recently joined the CBDC train with plans to lead the way in Europe. China, on the other hand, is scaling the development of its CBDC, with government workers in Suzhou to receive 50 percent of their transportation subsidies in CBDC in May 2020.