South Korean Crypto Investors Could Lose over $2.5 billion due to Regulatory Crackdown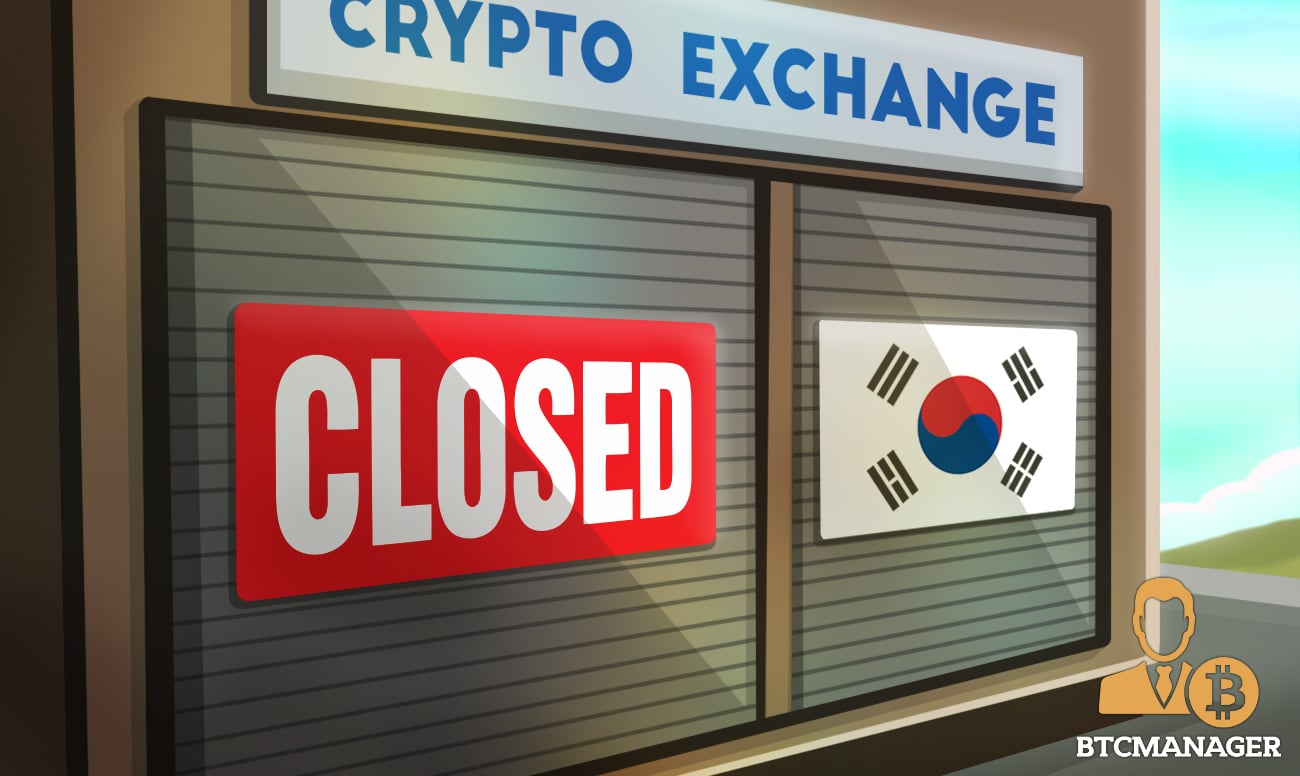 With South Korean regulators set to shut down local cryptocurrency exchanges that fail to meet up the requirements before the deadline later in September, investors in the country could experience losses worth over $2.5 billion. 
Clampdown on Crypto Exchanges Could Incur Massive Investor Losses
The Financial Services Commission (FSC) mandated all cryptocurrency exchanges operating in the country, along with foreign exchanges using the Korean won to utilize real-name accounts before the September 24 deadline. Less than two weeks before the regulator takes action, less than half of local crypto businesses are yet to meet the stringent requirements. 
According to the Financial Times, industry insiders note that only 20 out of 60 South Korean exchanges met some of the conditions by creating security systems for personal information. However, the exchanges would still struggle to survive, due to the limited scale of their operations. 
With only 20 local exchanges that seem to have made effort to fulfill part of the FSC's requirements, about 40 cryptocurrency operators could shut down later in September. This action could also erase 42 "kimchi" crypt tokens listed on affected exchanges.
Consequently, investors using these smaller exchanges may also suffer losses of more than three trillion won (over $2.5 billion). According to the president of the Korea Finance Consumer Federation, Cho Yeon-haeng:
"Huge investor losses are expected with trading suspended and assets frozen at many small exchanges as customer protection will not likely be the priority of those exchanges facing an imminent closure."
Also, Lee Chul-yi, who heads a mid-sized crypto company called Foblgate, stated that
"A situation similar to a bank run is expected near the deadline as investors can't cash out of their holdings of 'alt-coins' listed only on small exchanges. They will find themselves suddenly poor. I wonder if regulators can handle the side-effects." 
Affected Crypto Exchanges to Give Customers one Week Notice Before Deadline
In order to use real-name accounts for their customers, South Korean cryptocurrency exchanges must partner with banks in the country. However, these local banks are reluctant to partner with these exchanges, citing exposure to money laundering and other related crimes.  
Some foreign exchanges have also reacted to the regulatory policies set by South Korea, by stopping Korean-won trading pairs or halting payment from Korean credit cards. 
Meanwhile, the FSC stated that crypto exchanges that do not meet the requirements should give users prior notice of a possible closure by September 17, one week before the deadline.