South Korea's Crypto-Friendly Island Selects ICON for Coronavirus Tracing App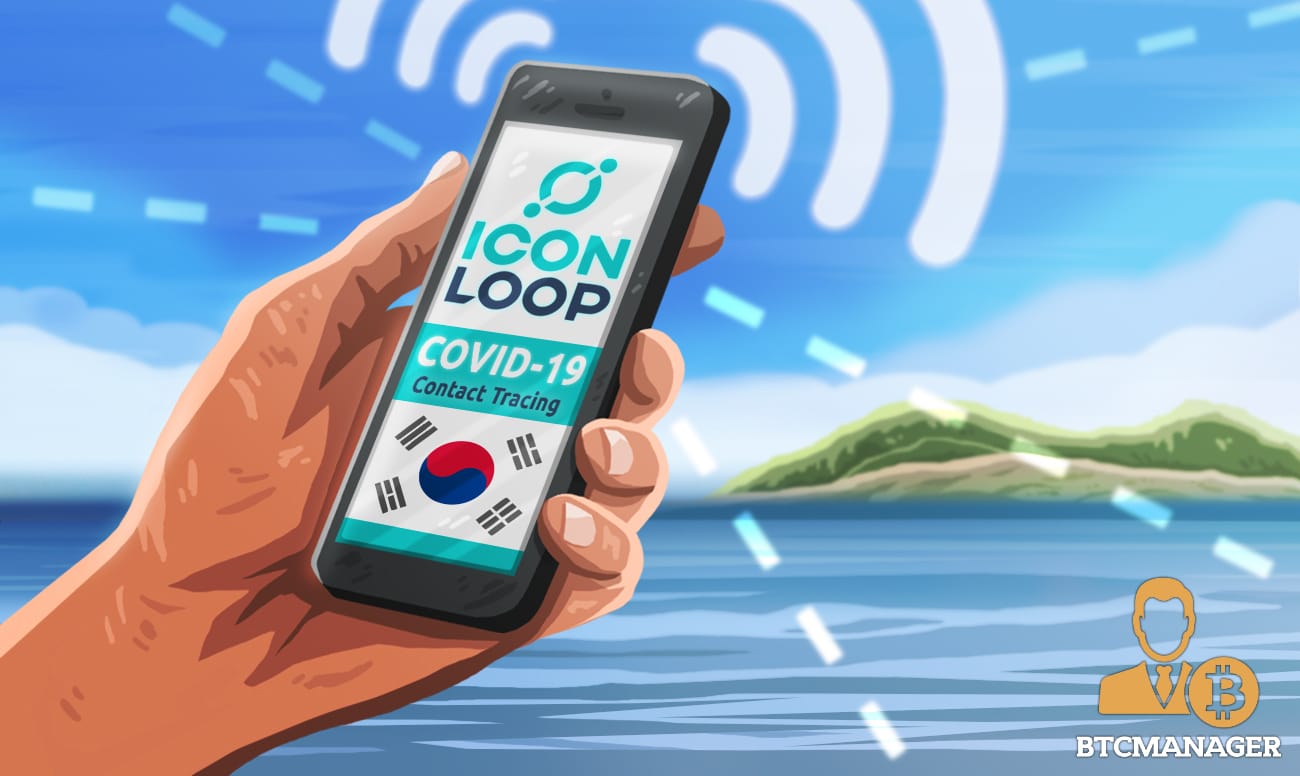 An influential South Korean project is partnering with the local government to develop a blockchain-based application for coronavirus tracing, according to a release Wednesday.
ICON Partners with Jeju Islands
ICON, a South Korean player in the blockchain and cryptocurrency space, announced that Jeju Island, the country's most popular domestic tourist destination, will use its Decentralized Identity ('DID') blockchain technology to provide private, secure COVID-19 contact tracing to the island's 15 million annual visitors.
ICON was launched in 2017 and was one of the top-performing, and hyped, coin offerings that year. Its DID powers thousands of driving licenses in the country as well, as BTCManager reported earlier.
Now, the firm and Jeju Special Self-Governing Province have signed a cooperation agreement to introduce this innovative COVID-19 and infectious disease prevention system. Visitors will use a mobile app to check into tourist destinations and businesses on Jeju Island, with their data, kept private unless a COVID-19 case is discovered, noted the release.
It added that Jeju Islands has taken "strong" measures to prevent the spread of COVID-19, realizing early on the importance of strengthening its contact tracing capabilities while ensuring the privacy of its residents and visitors:
"Jeju Island collaborated with ICONLOOP to develop this first-of-its-kind system. Starting this week, Jeju Island will experience it firsthand."
Jong-hyup Kim, the CEO of ICONLOOP, said that the cooperation with Jeju Island is opened new possibilities for real-life application of blockchain DID authentication in the post-COVID-19 era.
He added that as more users directly experience safe and convenient DID service at scale, "we will realize many more new ways that blockchain technology can be applied to their daily lives."
How the Process Works
The release detailed the project's inner working, including how the DID authentication mobile app service, called Zzeung, helps protects the privacy of all users. 
All visitors arrivals on Jeju Island, it noted, are required to download the Zzeung mobile app and verify their identity using a Korean telecom service. Then, a verifiable credential is issued via a public blockchain network to guarantee that there is no forgery or tampering of any information.
Visitors can then set up a thumb lock or similar security feature to ensure the device's immutability. 
Afterward, the verifiable credentials are safely stored on the visitor's mobile device. When visitors check into tourist attractions using QR codes, only the verifiable credential tied to fingerprint or PIN (which contains no personal information) is transmitted for record-keeping on a highly secure private blockchain network. 
The release noted the app places user convenience at the center of its process, making it a familiar, known, and accessible option for business users and shop owners alike.
Meanwhile, come August 24, the operation will expand to include over 50 private businesses, and in September, the program will be rolled out to all districts in Jeju Islands.