South Korea Levying Crypto Tax Will Stifle Industrial Growth, Say Economists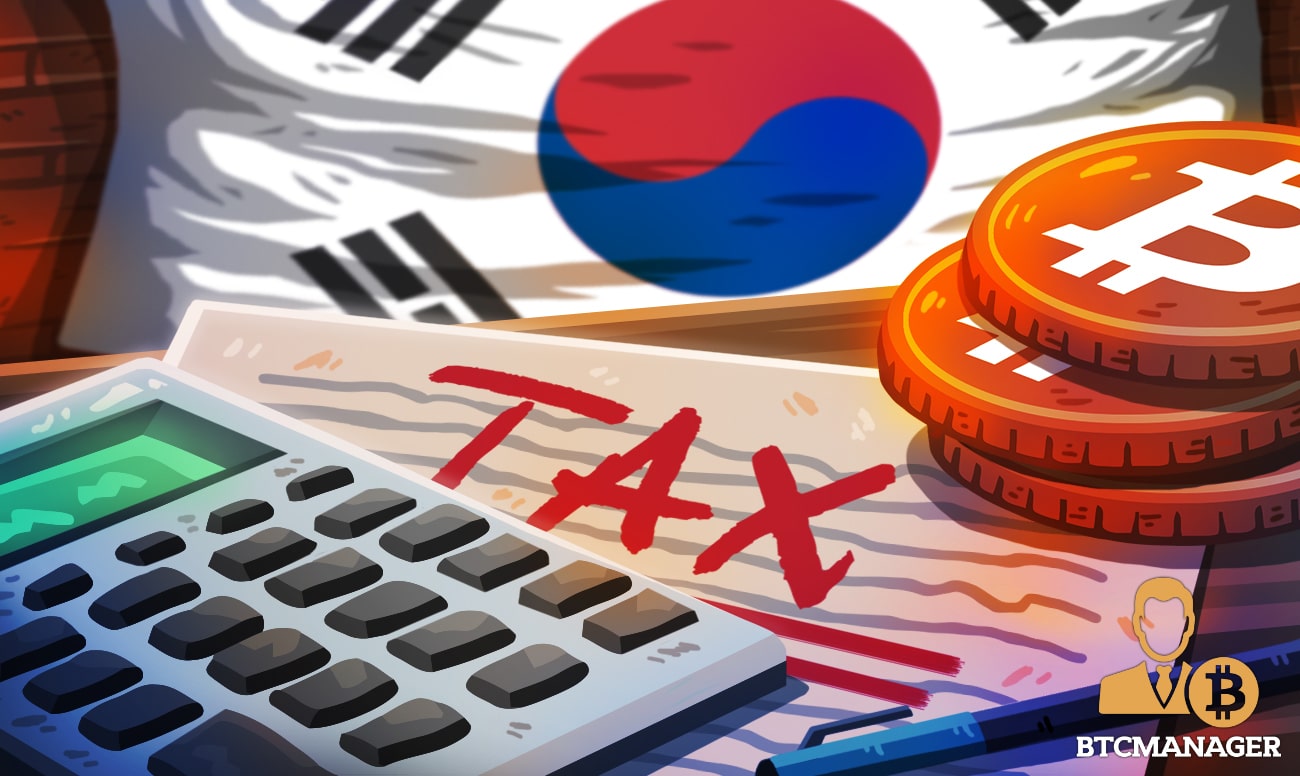 Taxing cryptocurrency income is premature and may stifle the growth of blockchain and crypto in South Korea. Cryptocurrencies, unlike fiat, have not taken root and are largely unstable. This is the view of leading South Korean economists in response to the Ministry of Economy and Finance's tax office proposal to levy a 20 percent tax on crypto income reports The Korea Times on June 21, 2020.
How Will Crypto Profits Be Taxed in South Korea?
Across the globe, digital assets continue to gain traction attracting billions. However, governments are split. Most have failed to formulate proper taxation laws.
In South Korea, the implementation of crypto-facing regulations remains a subject of heated discussions. The absence of classifying laws means crypto is considered a safe haven.
After months of debate, the Ministry of Economy and Finance plans to roll out reforms in July subsequently offering guidance on cryptocurrency taxation. Anonymous sources told CoinDesk that gains made from holding or trading cryptocurrencies will be classified as "other income". 
As such, they will be subject to tax but not as capital gains but rather winnings from lotteries. Once implemented the 20 percent levied on cryptocurrency income will be deductible and collected immediately. Ordinarily, if crypto income is classified as "capital gains" then South Korea's tax officials will rely on pricing information and reports from fiat-supporting cryptocurrency exchanges.
This is a divergence from what tax authorities in other countries have adopted. In the United States, for instance, digital assets are classified as commodities whose profits are subject to a capital gains tax rate of 39 percent depending on income brackets.
Leaning on Caution
The new South Korean tax plan was set for launch at a tentative time H1 2020. Despite the backlash from the community, the new tax policy is essential. 
Sung Tae-Yoon, an Economist at Yonsei University, said the government should be careful with the way they handle digital currencies. 
In his view, the blockchain and crypto space must first crawl before it walks. Thereafter, the government can implement fitting tax policies to boost revenue.
"It is premature for the government to impose cryptocurrency taxes at a time when the market has not developed enough in a stable manner. The financial authorities should think twice before imposing taxes on the market, as the digital currency industry is still in its infancy. Any rash taxation or introduction of regulations can be a stumbling block for sustainable growth of the industry."
On June 15, 2020, BTCManager reported that the Bank of Korea (BOK) had set up a legal committee in preparation for the possible adoption of a central bank digital currency (CBDC).