South Korea: Authorities Nab Nine People for Dealing Drugs Using DarkCoin Cryptocurrency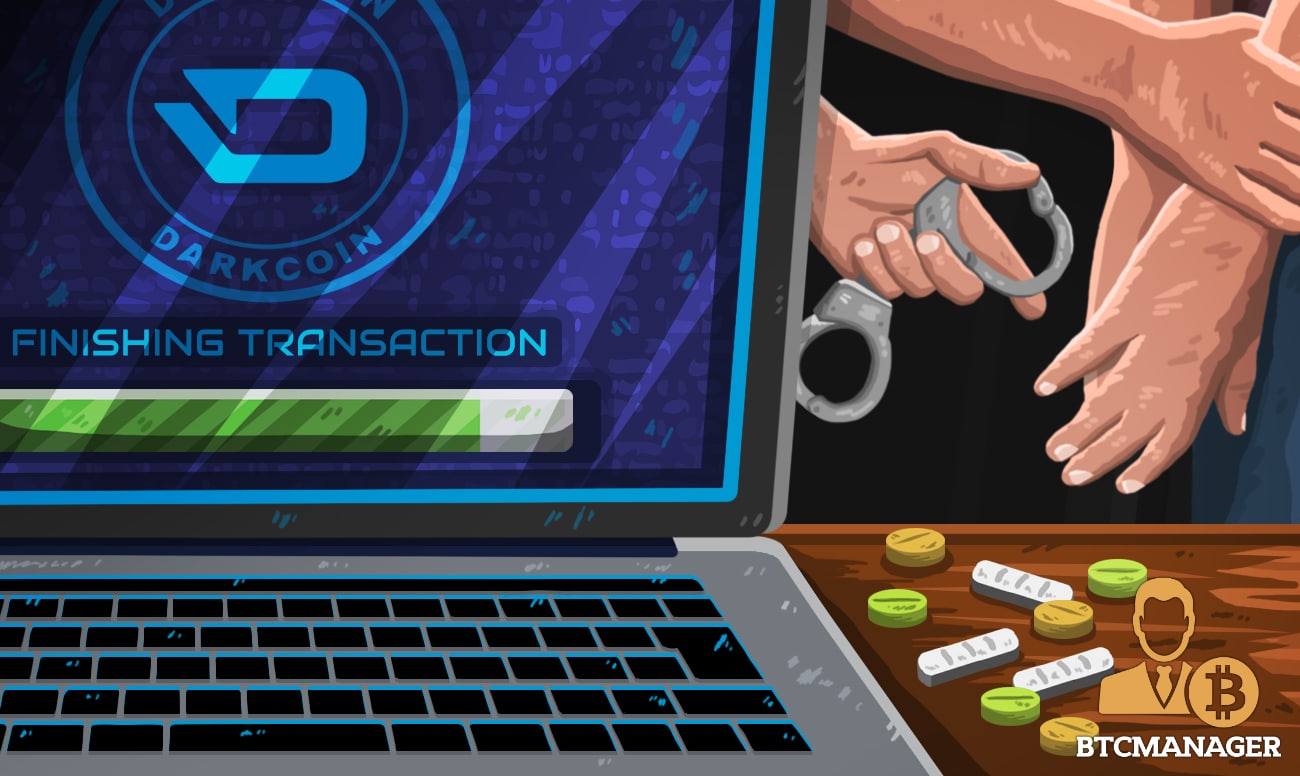 According to a report published by Finance Magnates, on December 25, 2018, South Korean authorities have arrested nine cybercriminals for orchestrating drug deals using cryptocurrencies. 
Execute Illegal Transactions with DarkCoin

On December 23, 2018, the Seoul Central District Prosecutors' Office stated that the criminals arrested used the darknet and even set up their website to facilitate the trade of drugs. Reportedly, the nine individuals arrested are all in their twenties and thirties. The owner of the website named Shin is also among the detained group of people.

Darknet websites differ from the generally accessible internet in that they can only be accessed through special browsers and tools. Increased layers of anonymity and encryption allow users to transact deals without revealing their identities, which makes the darknet a favorite among criminals dealing in arms, drugs, and illicit activities.

Per sources close to the matter, Shin's website had close to 636 active members between March 2018 and November 2018. Throughout this period, the website executed drug sales roughly fifty times. The website has since been closed by the Korean authorities.

The website used DarkCoin, a privacy-oriented cryptocurrency for making transactions with users. The report states that the prosecutors are now trying to save 100 million won ($88,700) generated by illegal trades.
Critics have continually downplayed the anonymity feature of cryptocurrencies, claiming that the virtual veil over the internet encourages cybercriminals to partake in illegal trades and activities without any risk of being identified.
Private Cryptocurrencies Giving the Authorities the Jitters

While all cryptocurrencies are not focused on user-privacy, some coins like Monero (XMR), and Zcash (ZEC) appeal to people who prefer to hide their real identity over the internet. Keeping this in mind, the U.S. Department of Homeland Security's Small Business Innovation Research Program (SBIR) published a pre-solicitation document on November 30, 2018, in a bid to deanonymize private cryptocurrency transactions.

The precautions and measures being undertaken by government bodies the world over against cryptocurrencies cannot be termed baseless. On June 29, 2018, BTCManager reported how a federal grand jury in the U.S. indicted two men on charges of illegally manufacturing and selling alprazolam tablets, aka Xanax, in exchange of payment through bitcoin.

Another blow was dealt with private cryptocurrencies on March 19, 2018, when the Japanese crypto exchange platform Coincheck discontinued support for privacy-centric digital currencies like Monero, Dash, and Zcash.

On December 17, 2017, reports emerged stating how the volatile nature of the infant industry forced U.S. prosecutors to sell a stash of bitcoin seized from an opioid dealer on the darknet when its price climbed from $500,000 to $8.5 million.