South Korean Regulators Create Exclusive Cryptocurrency Department for Policymaking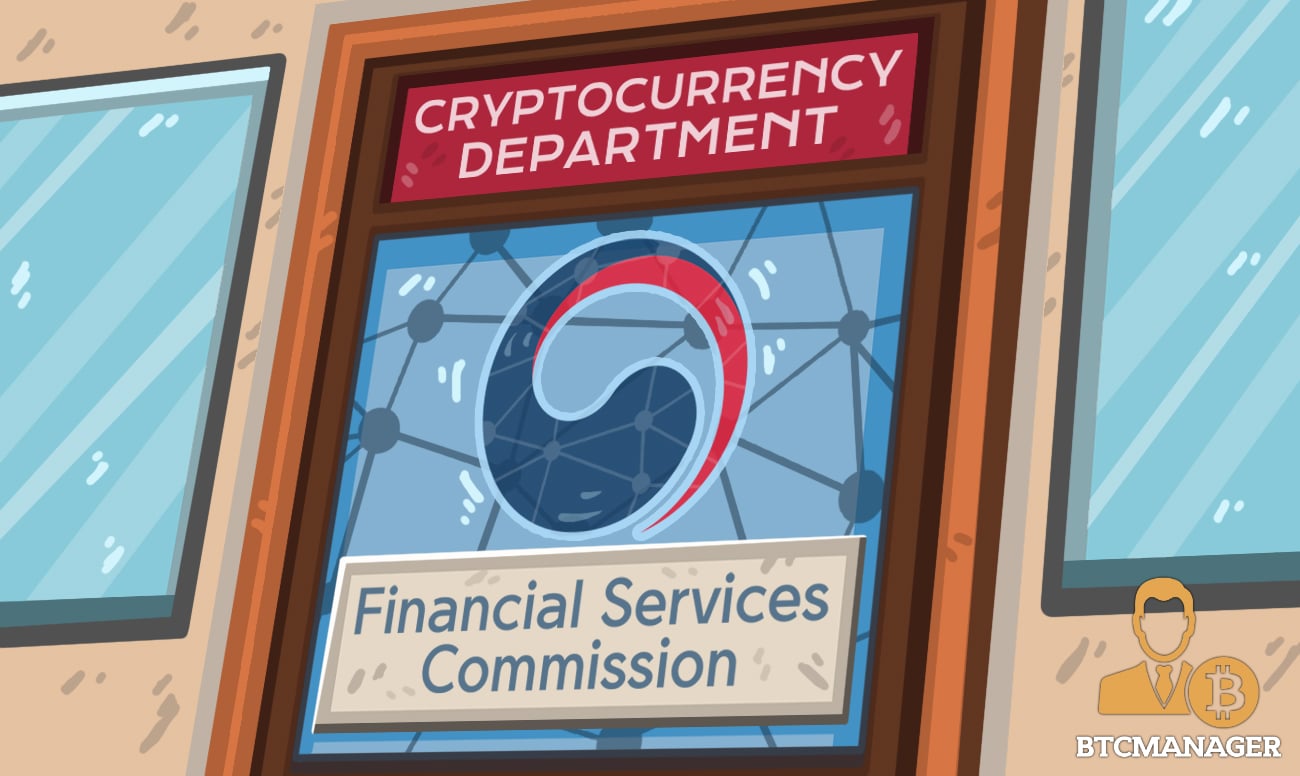 The South Korean cryptocurrency ecosystem has achieved another feat in its journey towards legalization. The South Korean Financial Services Commission (FSC) has announced on July 17, 2018, via a press release that it would conduct an organizational reshuffle, in a bid to establish a body called Financial Information Bureau (FIB), to oversee the Fintech, big data and cryptocurrency sectors.
Bitcoin Going Mainstream
According to a local news source, The Korea Times, the FSC is primed to become a formidable force in the 'Fourth Industrial era.' As such the regulator, with the support of the Ministry of the Interior and safety, is creating the Financial Innovation Bureau, to help transform the country's digital currency and blockchain industry.
Per sources close to the matter, the FIB will have a two-year lifespan and would see to the creation of favorable policies that would encourage financial innovation, while protecting the interest of cryptocurrency investors at the same time.
The FSC stated:
"The new Financial Innovation Bureau will also be tasked with policy initiatives for financial innovation, including Fintech, big data, and responses to new developments and challenges such as cryptocurrencies."
South Korea's Cryptocurrency Push
BTCManager informed on July 9, 2018, that the South Korean regulators had made it clear that they would tailor the state's blockchain-based virtual currency policies in line with the G20 standards.
"Establishing unified rules is a complicated issue given the broader range of assessments between government agencies. This is why the country needs close international cooperation as it is still in the early stages of fine-tuning guidelines," a government official said at the time.
Importantly, on July 17, 2018, reports emerged that International financial watchdog, the Financial Stability Board (FSB) led by the Bank of England Governor, Mark Carney, had released a report clearly stating that bitcoin and other cryptocurrencies do not pose a "material risk to the world's finance industry.
The FSB made up of vital G20 nations, and members of the European Commission have however pledged to keep monitoring digital assets at global financial institutions to ensure the burgeoning space remains that way.
Interestingly, the FSB's pronouncement appears to be a significant triumph for bitcoin and the altcoins, because the chair of the agency had earlier criticized bitcoin, saying the world's flagship cryptocurrency can't function excellently as money.
Stakeholders in the Korean cryptosphere believe that the Financial Stability Board's (FSB) latest liberal stance on digital currencies is the motivating factor behind the decision of the Financial Services Commission to amenably regulate the nation's cryptospace and the move could be the missing piece of the Korean crypto puzzle.