Spanish exchange Bit2Me launches debit card with 9% cashback program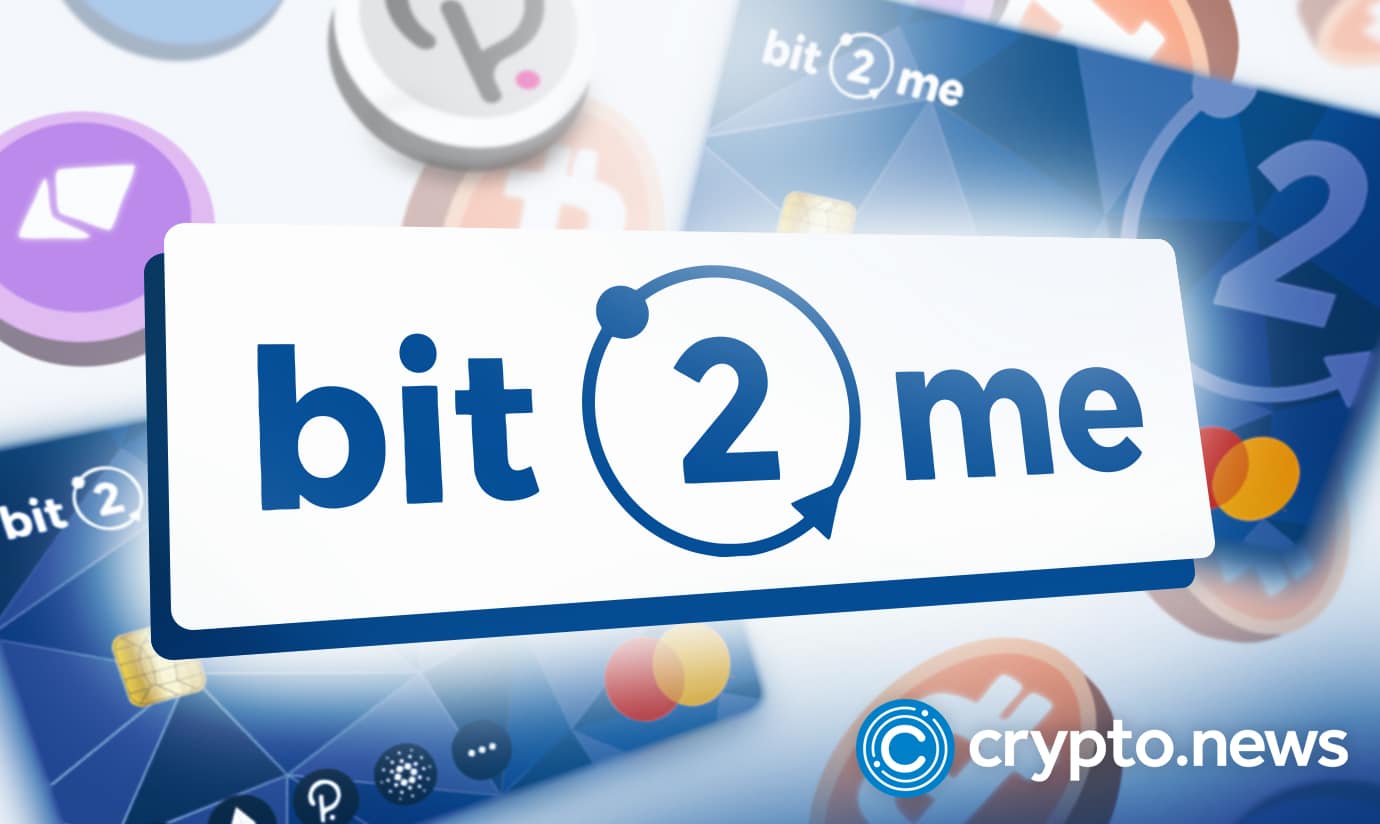 Spain's crypto exchange Bit2Me has introduced its crypto debit card on the extensive Mastercard network, offering users up to 9% cash back on all purchases. The Bit2Me debit card is compatible with in-store and online payments through NFC-enabled mobile devices, such as smartphones and smartwatches. The card currently supports eight popular cryptocurrencies, with plans to add more through 2023. 
Bit2Me's app (available on Android and iOS) will allow users to switch between multiple crypto wallets, making it convenient for users to pay in various currencies. The CEO and co-founder of Bit2Me, Leif Ferreira, note that connecting cryptocurrencies to the Mastercard network was no easy feat, requiring two years of work and modifications to the international card payment protocol.
"Dozens of professionals have been involved in this project. After two years of work, we have found the key to connecting cryptocurrencies to the Mastercard payment network. To do this, we had to modify the transaction flow (which is part of the international card payment protocol) so that customers can use cryptocurrencies to pay instantly and transparently for businesses. Moreover, we have managed to add up to 9% cash back on purchases,"
Bit2Me's debit card offers the convenience and stability of traditional finance with the added benefits of cryptocurrency. The card allows for cash withdrawals at ATMs and instant online payments without requiring manual fund exchange within the app. Users also have control over the card's security features, including the ability to lock and unlock the card, set usage limits, and take advantage of NFC support on major devices.
The COO and co-founder of Bit2Me, Andrei Manuel, says their mission is to make cryptocurrencies more accessible to everyone. 
"Our mission is to bring the use of cryptocurrencies closer to everyone. Bit2Me Card allows you to use your cryptocurrencies easily and quickly in your day-to-day life. You can use cryptocurrencies, such as Bitcoin, or stablecoins, such as USDT, at physical or online stores."
The Bit2Me card offers a seamless and secure experience for its cardholders, much like a traditional fiat debit card, and allows users to easily and quickly use their cryptocurrencies in their daily lives.
With its streamlined payments, NFC compatibility, and robust security features, the Bit2Me card is a significant step forward for the everyday cryptocurrency user. With up to 9% cash back on all purchases Bit2Me card is leading the way for regular cryptocurrency users and traditional finance people in 2023 and beyond. 
Disclosure: This content is provided by a third party. crypto.news does not endorse any product mentioned on this page. Users must do their own research before taking any actions related to the company.