Splinterlands Announces Upcoming Chaos Legion Release and Second Pack Sale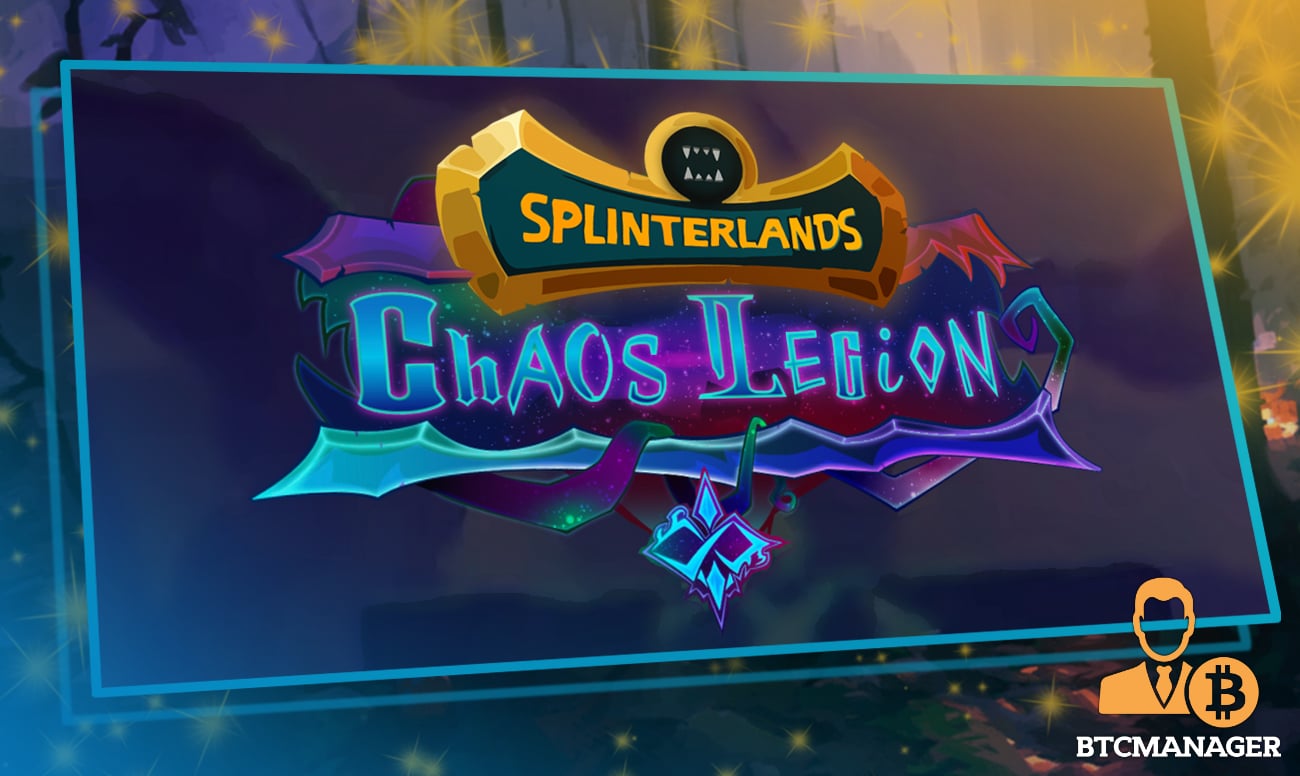 Earlier today, Splinterlands announced the Chaos Legion release is coming up on December 8th, 2021, following a successful presale last month.
The scheduled presale takes part in three segments. The first Splinterlands presale is complete with the introduction of a voucher airdrop system. The vouchers enable players to unlock the ability to purchase packs when staking SPS. 
The Phase 2 Pack Sale
During the first phase, vouchers traded at $15 to $16, enabling players to earn around USD 20 million of airdrops. The second phase Chaos Legion pack sale happens from December 8th through January 12th, 2022. Each pack sold in this phase requires one VOUCHER token. 2M VOUCHER tokens are set to be rewarded to players with stacked SPS tokens.
Additionally, the number of voucher tokens awarded to each player depends on the percentage of their staked token to all the staked tokens in the system. After the pack sale closure on January 12th, VOUCHER tokens awarding changes. SPS stakers will receive the tokens at a rate of 20,000 daily.
VOUCHER tokens can be used for rewards and promotions in the Splinterlands game.
Chaos Legion has 13 airdrop cards in total. Two of the airdrop cards are to be airdropped to pack purchases. Developers will later add them to the Chaos Legion pack hence available in packs shortly after phase 2.
Moreover, all the packs purchased during the presale and the second phase are eligible to receive both airdrop cards. The scheduled airdrop release is set to happen without a hitch whether all the 2 million VOUCHERS are sold or not.
The General Sale and Detailed Pack Purchase Options
The last phase is scheduled from Monday, January 17th, 2022, at 12:00 EST or 17:00 UTC.
The General sale contains 12 million Chaos legion packs and the remaining unsold packs from the second phase. All the packs will be available for sale at $4 per pack. Additionally, players will no longer require VOUCHER tokens to enable purchase. 
However, VOUCHER tokens are a requirement to receive bonus packs. Moreover, the tokens are required to aid larger pack purchases in every transaction.
Players can only purchase Chaos Legion packs using credit cards, starting with the second phase purchases. Also, pack purchases are only available in the Splinterlands shop. Further, players who want to use DEC or SPN tokens to make a purchase may do so.
However, it is no longer possible for players to purchase packs directly using DEC or SPN tokens. Hence, a player has to use the tokens first to purchase credits from their accounts. Then, use the credit to purchase the packs.
The advantage of credit purchases is that players become eligible to earn awards that were not made possible by DEC and SPN token purchases.