SportFi Is Blending Decentralized Finance (DeFi) and GameFi With Successful $1.5M Fundraise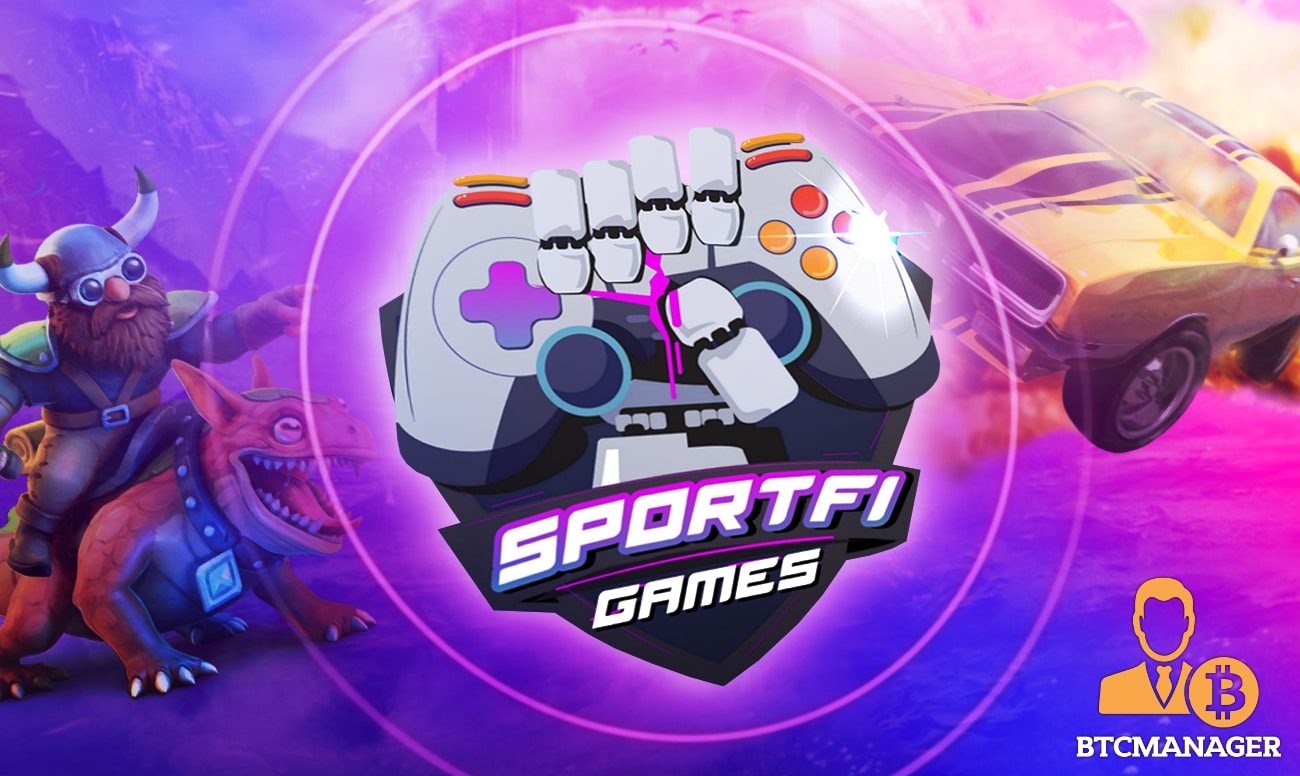 An emerging GameFi project, SportFi, has raised a total of $1.5M with the help of decentralized finance (DeFi) and crypto investors, partners, and advisors. SportFi has the aim of penetrating the GameFi space and metaverse in a completely different style. The project is introducing DeFi into its ecosystem to redefine the concept of play2earn while giving users a unique decentralized experience.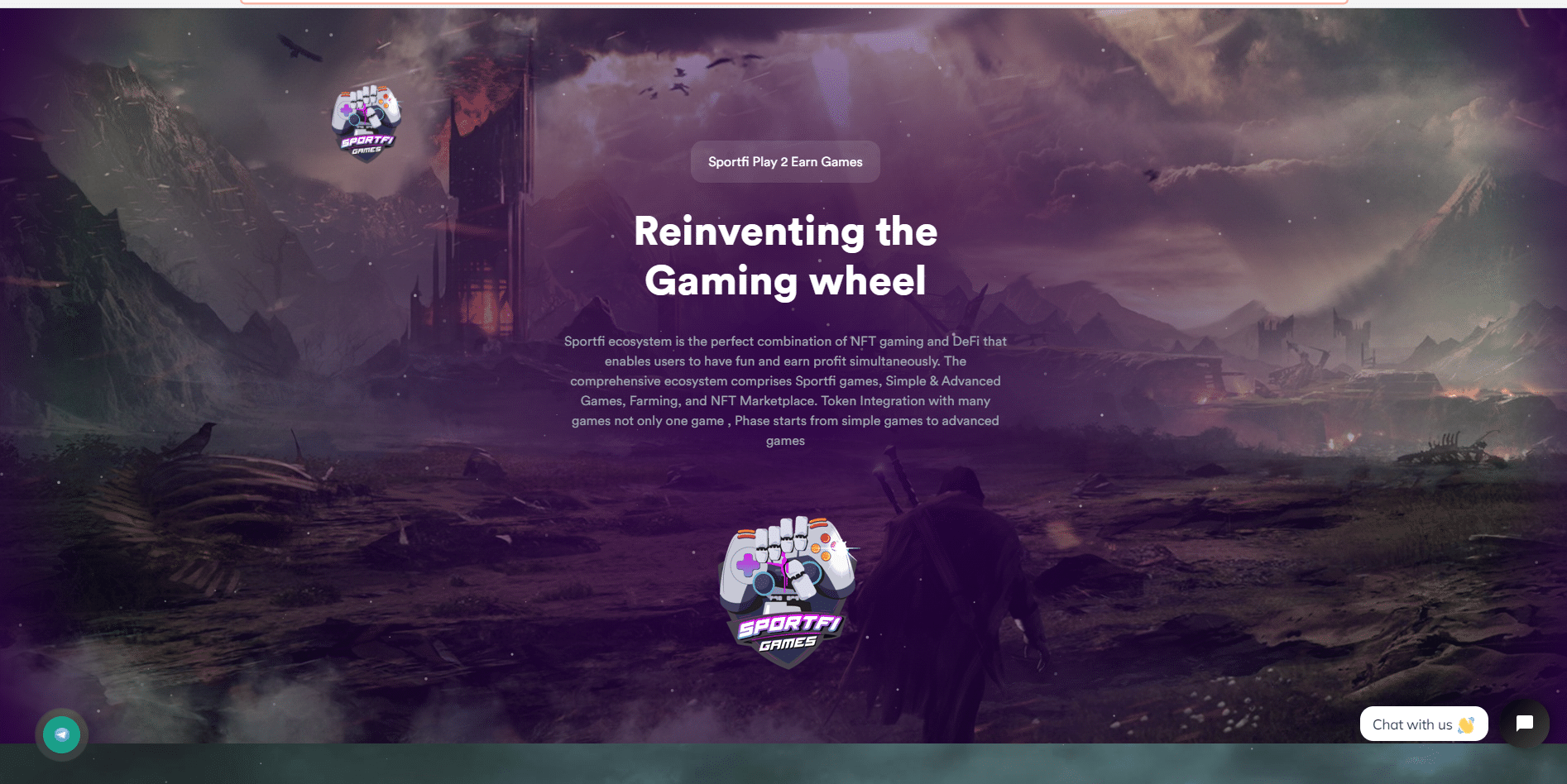 The fund is yet another step towards bringing this vision of DeFi in gaming and the metaverse to life. The round, led by major players and venture capitalists interested in profitable blockchain projects in the sphere including Exnetwork Capital, RedHat Capital, Golden Shoval Capital, OIG Capital, Dreambot Capital, Gems Lab Venture, J8 Venture, Alpha Sigma Capital, Kopman Capital, IBC Group, GDA Capital, The Codes Funds, NFT Tech, Titans Ventures, CCK Ventures, Three M capital, LPI DAO, DCT, DCI Capital, IBC Group, and Encrypted Investments.
Carl Eric Martin who goes by the moniker 'The Moon Carl', Jason Stone the Millionaire Mentor,  Mars Academy, YouClout, Money King, Evan Singh Luthra, AnyPad, Yellow Road, CryptoFomo, Crypto Buddy, Alexander Kondrashov, Hash Verse, and  Ronny Roehrig, are also on board to see to the success of the SportFi project.
SportFi is poised to be a revolutionary project in the GameFi and NFT sector. Inspired by the need to see gaming and the virtual world through the lens of decentralized finance, SportFi is one novel project to look out for in the near future.
Providing A Unique DeFi-Inspired Experience Through Gaming, NFTs, And Virtual Worlds
SportFi is a DeFi-inspired innovation that prioritizes the potentials of decentralized finance and is set to implement the technology into the gaming industry, the NFT space, and the world of virtual lands. Through the successful funding round coupled with help from leading investors and adept partners and advisors, alongside a team of bright minds, there is no doubt that SportFi will be a game-changing initiative in the cryptosphere.
The key mechanism behind SportFi aims to fine-tune digital money into the GameFi industry by creating an intersection between DeFi and gaming, as well as NFT creation, sales, and purchases, and the metaverse. SportFi poses a platform for users to get an experience that will play a significant role in the next generation of virtual worlds. As an emerging play-to-earn project revolving around decentralized finance, SportFi is primed to highlight the benefits of DeFi when it comes to a perfect blend with games, digital collectibles (music, drawings, ammunition, costume, texts, etc.), and decentraland on the blockchain network.
The project aims to reinvent the gaming wheel with major milestones ensued in its roadmap involving the upcoming integration of the gaming platform, introducing more games, launching its token sale, and propelling borrowing and lending if its NFT cards.
SportFi, in its own remarkable way, is gearing up for a shift in the GameFi sector as it works towards transforming gaming from a beloved pastime of many individuals to a decentralized model that will gain insane traction over the next couple of months. This is about showcasing decentralized finance to millions of gamers, lovers, and creators of non-fungible tokens, and individuals interested in the metaverse. It will go beyond giving over hundreds of thousands of users an enjoyable experience immersed in decentralized finance. The SportFi project will also facilitate mass adoption of DeFi and build ever-growing DeFi communities of strong enthusiasts all around the world.