ssv.network Raises $10 Million to Build Decentralized Staking Infrastructure for Ethereum 2.0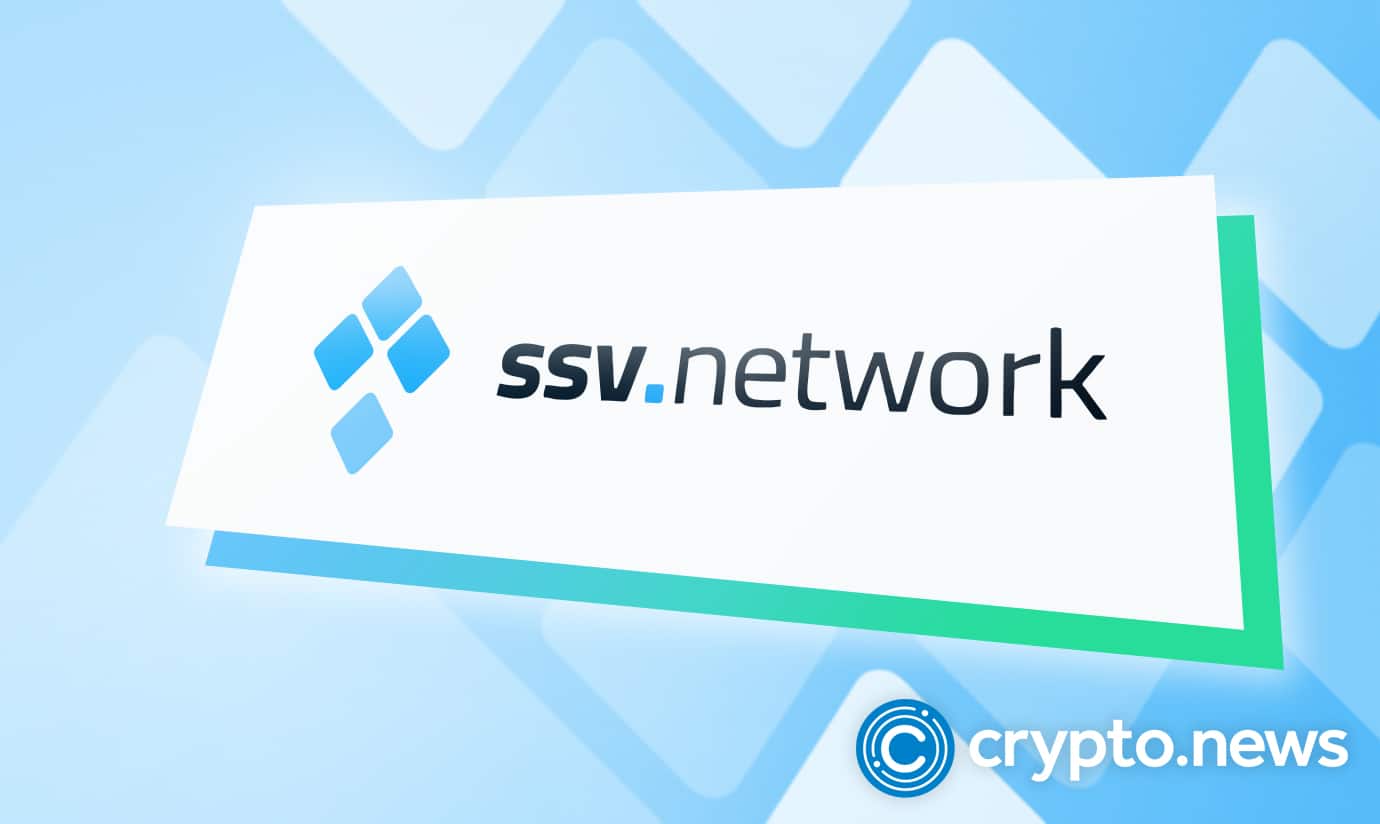 Decentralized and open-source protocol enabling seamless access to Ethereum (ETH) staking services, ssv.network, today announced a raise of $10 million in funds to continue building the decentralized staking infrastructure for ETH 2.0.
 ssv.network Bags $10 Million in Funds
For the uninitiated, in October 2021, ssv.network launched a DAO Partner Program with an aim to expand its community and bolster partnerships with other DAOs.
At its earliest stage, the DAO comprised individuals and seasoned technical users. However, with time the DAO started attracting industry leaders and key personalities from the Proof-of-Stake (PoS) space, leading to a flourishing SSV ecosystem.
Ssv.network leverages the Secret-Shared-Validator (SSV) consensus mechanism and is the world's first protocol that allows anyone to secure a way to split a validator key between non-trusting nodes or operators.
How Does It Work?
ssv.network's technology relies on a network of nodes which operate under consensus to aid in the generation of ETH rewards for stakers.
ssv.network next-generation tech infrastructure not only makes it easier for people to access Ethereum staking services but also offers robustness and stability to the rapidly developing staking landscape while fostering client diversification and Ethereum's decentralization.
It's worthy of note that ssv.network recently received an Ethereum Foundation (EF) grant and developed a working Proof of Concept with the Foundation. Subsequently, the EF labelled SSV technology under Distributed Validator Technology (DVT) which also functions as a crucial element for the project's roadmap for ETH 2.0.
ssv.network's technology will play a key role in successfully tacking the numerous pressing issues facing the existing staking providers, large centralized exchanges, and even highly technical at-home validators with regard to ETH staking.
ssv.network will provide the aforementioned entities with the necessary infrastructure required to develop liquid staking pools, delegation staking pools, and others on Ethereum 2.0.
The importance of a decentralized staking model for liquid staking pools cannot be overstated as typically, service providers rely on trusted validators who custody the private validator key owned by the user.
Current industry practices can sometimes compromise on decentralization for the sake of offering a superior user experience to the users. However, this could be detrimental in the long run for the Ethereum network.
ssv.network aims to offer liquid staking pools to DeFi protocols and, over time, cement its name as the de-facto access point to decentralized ETH staking.
Layer 0 of Ethereum
The industry anticipation toward ETH 2.0 staking and the upcoming 'Merge' continues to build with a rising number of institutions entering the staking space. Accordingly, ssv.network has positioned itself as Layer 0 of the Ethereum network by offering decentralized and secure staking services on the infrastructure level akin to how Layer 2 solutions to the same for Ethereum's scalability.
To date, ssv.network has added several strong partners during its first and second batch of the DAO Partner Program, which is still ongoing.
Specifically, the Network has allied with  Digital Currency Group, Coinbase, Lukka, and others like Gate.io Ventures, OKEX Ventures, DSRV, Lead Capital, NGC Ventures, and Forbole, among others.
ssv.network has also onboarded many ecosystem partners, such as Allnodes, Everstake, DappNode, Blocscape, Valid Blocks, Chainlayer.io, RockX, Shardlabs, Stakin, AMBER, BloxStaking, Infstones, and Skillz. More companies and industry leaders are primed to join ssv.network soon.