Leading Stablecoin USDC to Be Issued on Energy-Efficient, PoS-Based Tezos (XTZ) Blockchain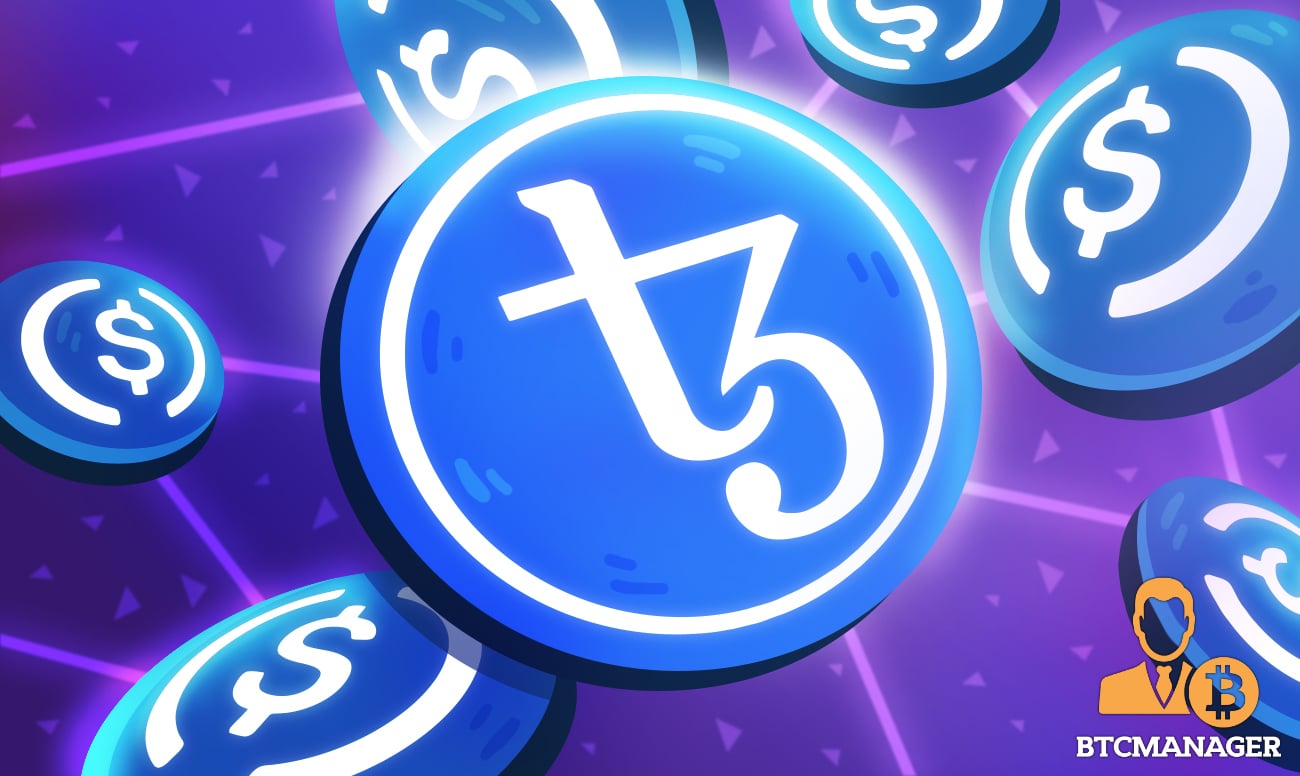 Tezos (XTZ) has been selected as one of the blockchains for the issuance of leading U.S. dollar-pegged stablecoin USDC.
Centre Chooses Energy Efficient Tezos to Issue USDC
Tezos (XTZ), a self-upgradable and energy-efficient, proof-of-stake (PoS) public blockchain has been chosen by Centre – the consortium supporting the USDC stablecoin founded by Circle and Coinbase – as one of the networks on which it will issue USDC.
According to the announcement, the issuance of USDC will be completed in the coming months which will witness the world's top digital dollar stablecoin functioning on the eco-friendly and PoS-based Tezos blockchain with on-chain governance.
Notably, June 2021 also marks Tezos' three-year anniversary since the launch of its mainnet in 2018, making it one of the first and longest-running PoS blockchains in existence today.
Unsurprisingly, Tezos' robust and energy-efficient nature has helped it attract numerous game developers, music labels, comic book creators, sporting franchises, and central banks willing to build on blockchains.
It is also worthy of note that Tezos is home to the world's largest non-fungible token (NFT) marketplace called Hic Et Nunc. In addition, Tezos was recently selected for technical partnerships with high-profile F1 teams Red Bull Racing Honda and McLaren Racing.
DeFi, NFTs Booming on Tezos
In addition to the aforementioned accolades, Tezos boasts of a booming DeFi ecosystem with ERC-20 bridges for low-gas cross-chain utility, yield farming protocols, and surging AMM platforms.
The year 2021 has been nothing short of monumental for the Tezos ecosystem. The network activity grew a staggering 1200 percent as the Tezos community launched a plethora of marketplaces and applications across its ecosystem.
Tezos offers time-tested, secure, smart contracts and token standards that can cater to the complexities involved in DeFi and NFT landscapes. To date, Tezos has undergone six network upgrades to mitigate the gas fees, improve token standards, make transactions faster, and more.
Staying true to its democratic nature, all changes and network upgrades on the Tezos blockchain are executed via on-chain governance where continuous improvement proposals are floated, discussed, adopted, and implemented without forks.
USDC Continues to Reign Supreme
Since its launch in 2018, USDC has quickly cemented itself as the most trusted and one of the largest stablecoins in the crypto industry. The dollar-pegged stablecoin recently crossed a market cap of $25 billion.
Today, hundreds of entities and institutions, including digital wallets, exchanges, DeFi protocols, savings, lending, and payment services support the USDC standard. USDC's launch on Tezos and other multi-chain protocols will further propel the stablecoin's rate of adoption.
Notably, Centre will share further details as to the exact timing of USDC's integration into Tezos in the coming days and over the rest of the year.