StackSwap Raises $1.3 Million to Build World's First Complete DEX on Bitcoin Network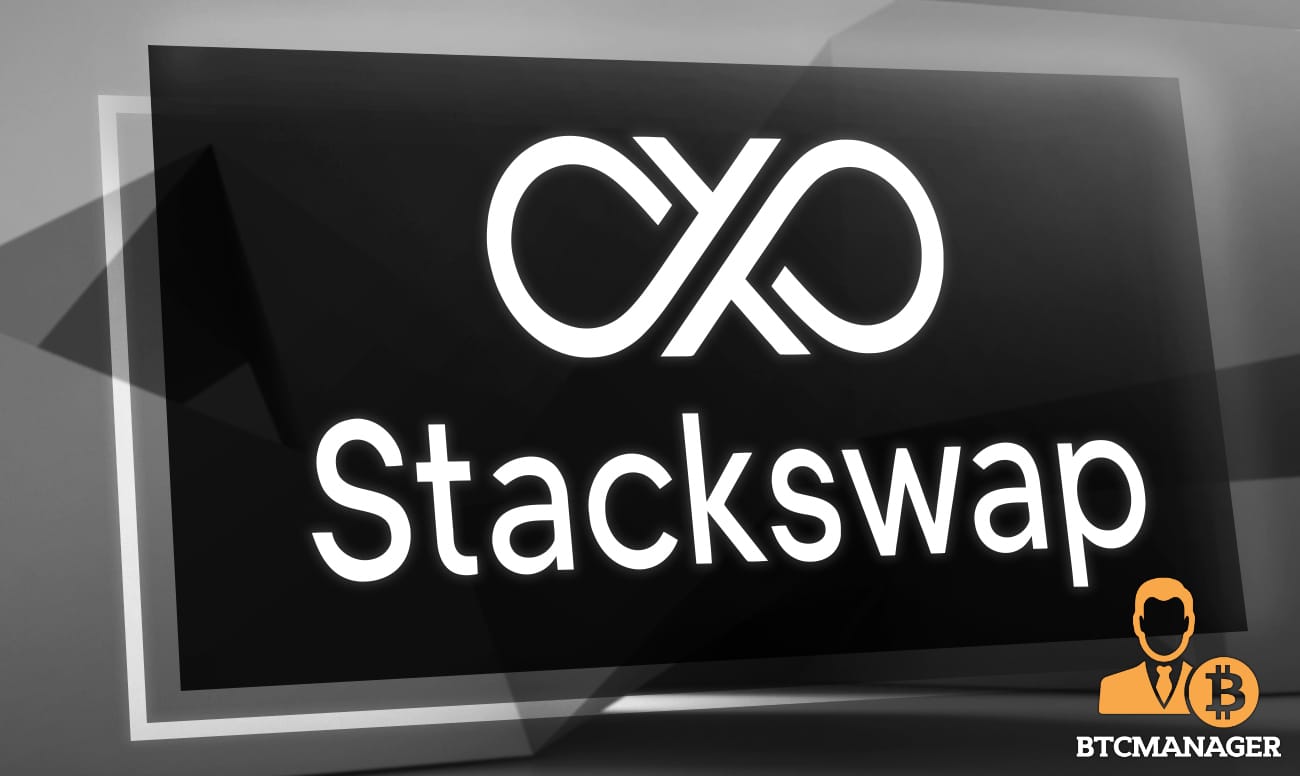 StackSwap has announced that it has successfully completed a $1.3 million private fundraising led by the Stacks Foundations. The round was backed by key investors among which were Genesis Block Ventures (GBV), HashKey and SOSV. The funding will enable StackSwap to build the world's first complete decentralized exchange (DEX) and token launchpad on the Bitcoin Network.
StackSwap Bringing DeFi to Bitcoin
While Vitalik Buterin's Ethereum has maintained its status as the world's number one smart contracts blockchain network over the years despite its own shortcomings, Bitcoin has remained focused on functioning as a solid store of value and hedge against hyperinflation. However, that narrative is about to change soon.
With the fresh funding of $1.3 million from investors, StackSwap is now looking to expand its smart contracts scalability and introduce a fully functional decentralized exchange, as well as a DeFi ecosystem on the Bitcoin network this November.
Until now, the Ethereum network has been the lifeblood of the DeFi market, powering highly functional protocols such as UniSwap, SushiSwap, Compound and a host of others. While Bitcoin, on the other hand, has only been indirectly used as collateral for the DeFi market in the form of wrapped tokens and has seen limited use as an option for liquidity provision.
StackSwap Creating a Next-Gen DEX Powered by Bitcoin
At a time when the market capitalization of the world's flagship crypto has surpassed the $1.2 trillion mark, StackSwap is building a new DeFi ecosystem where bitcoiners will directly and easily provide liquidity with bitcoin (BTC) in a highly secure manner,  while also enjoying the benefits of decentralized finance. 
While StackSwap is built upon the Bitcoin network, it supports the traditional functions of a DEX, including token swaps, liquidity mining, token issuance by new projects via the StackSwap Launchpad, creation of trading pools via liquidity provision, and token compensation programs through PoXL mining.
With StackSwap, anyone can stake their Stacks (STX) token and earn yield in bitcoin (BTC), as the platform has put in place an unprecedented Bitcoin-based reward payment system.
Importantly, the StackSwap team has made it clear that most of the coding required to issue new tokens on the platform has been automated, to make it easier for even those without much knowledge of blockchain development to launch their digital assets on the network.
The Stacks Consensus
According to the StackSwap team, the Stacks protocol, a Bitcoin Layer 1 project with smart contracts functionality, has so far attracted nearly $93 million in investment from highly reputed venture capital firms, including Coinbase Ventures, and Winklevoss Capital. And it's the first token sale to secure the approval of the U.S. Securities and Exchange Commission (SEC).
Stacks takes advantage of Bitcoin to offer its users increased transaction stability and enhanced security through its proof-of-transfer (PoX) consensus mechanism. PoX connects to the Bitcoin network at a 1:1 block ratio, ensuring that any transaction that takes place on Stacks can be verified on the Bitcoin network. 
The PoX consensus reuses already mined bitcoins as its proof of computation instead of burning electricity on PoW and Stacks miners represent their cost of mining in Bitcoins directly.
"We are very happy that StackSwap will be able to engage with a wider scope of audience and institutions on our new trading platform through this investment. We have a very competent global team of professional developers with extensive experience in DeFi and related systems," the team declared.