Stargate Finance Adds $1.9B in TVL in Less than a Week After Launch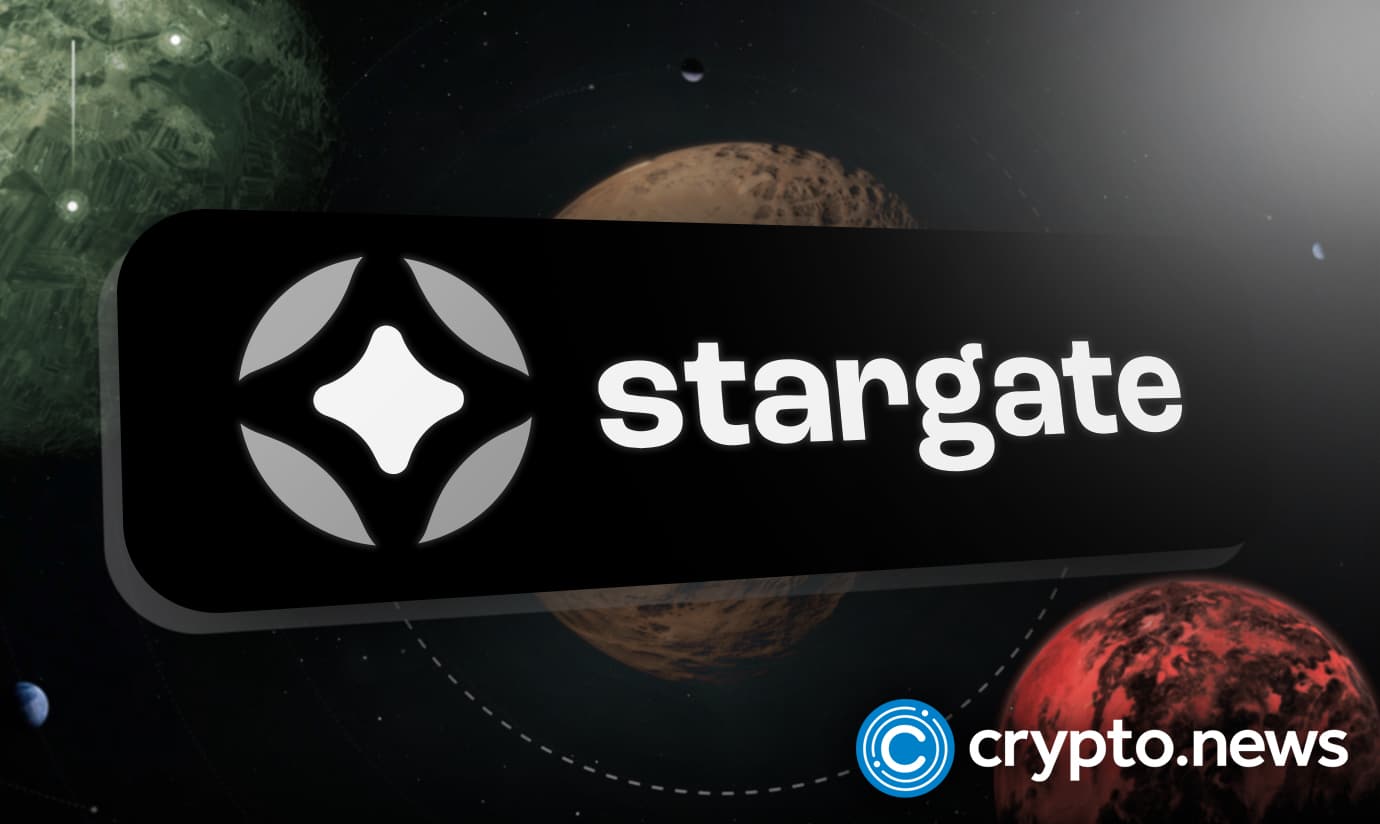 Launched less than a week ago, Stargate Finance has accrued over $1.9 billion in total value locked (TVL). In particular, it facilitates property transfer between blockchains by allowing customers to interconnect different blockchains.
Stargate is Rising Fast
There are seven major chains where Stargate is currently located, including Ethereum, Polygon, Avalanche, BSC, Fantom, Optimism, and Arbitrum. Its team is working on LayerZero; Stargate's protocol is planning to add assistance for different chains, such as Solana, Terra, and Cosmos.
Stargate positions itself as a liquidity transit technology that allows consumers to exchange native property across chains. Furthermore, it gives decentralized finance (DeFi) consumers the option of staking stablecoins in pools, where they are paid out in the native Stargate token (STG)
The rapidly growing TVL might be down to the "as much as 26 percent APY" generated by cultivating stablecoin deposits. Stargate has solidified itself as one of the top ten DeFi efforts, according to comparative knowledge from DeFi Pulse, by garnering about $2 billion in TVL at the time of writing.
Addressing the Bridging Trillemma
Lined with LayerZero, Stargate auctioned off 10% of all STG (100 million tokens) to establish liquidity across the seven blockchains associated with Stargate.
LayerZero bills itself as an "interoperability protocol that works." According to a blog post by LayerZero Labs Co-founder and CTO Ryan Zarick, the Stargate protocol addresses the "Bridging Trilemma" by utilizing unified liquidity pools between chains and the rapid guaranteed finality transactions and native property for cross-chain swaps.
Stargate intends to make it possible for anybody to transfer property from one blockchain to another in a single transaction. It will eliminate the need for complicated and time-consuming methods such as locking, minting, burning, and redeeming the property.
The LayerZero team also said that Maki, the co-founder of SushiSwap, has been hired to assist business development at Stargate.
Expounding on the Alameda Research Token Purchase
After Layer Zero launched a public sale on Stargate bridge, they sold it out in a single block. Two participants bought it off in the full amount of about 100M tokens. During this period, the competition in gas wars was high, and the team had not anticipated the action. Later on, Stargate noted that Alameda Research was the sole buyer of all the tokens.
Sam Trabucco, CEO of Alameda Research, has been a highly visible supporter of Stargate. In a Twitter thread to his followers, Trabucco introduced that Alameda Analysis had bought all accessible Stargate tokens (STG) auctioned off throughout Stargate's launch on March 17.
First off, he clarified that they indeed bought all the tokens.
"We love the team and what they're doing, and we believe this space and the technology they're building is really important."
Among the numerous benefits that Stargate Finance provides, cross-chain asset management offers up a wide range of prospective DeFi use cases, enables capital allocation for enterprises like Alameda more frictionless, and contributes to making the crypto markets more efficient.
The company will not sell any tokens they bought for at least three years for the same reasons. Hence, making it a long-term investment. Furthemore, they will cede their aSTG voting rights so that voting power is more equally distributed amongst early-stage community members. They are not trying to change the project's direction and want the voting power to reflect that.
Sam finished off by stating that they are excited to put their money where their mouths are. In addition, they look forward to seeing what the Stargate Finance team does moving forward.
Notably, potential investors were disappointed during the auction as they could not participate. However, Stargate offered the same contract to folks pre-approved for the auction on March 17. As the firm states, Stargate Finance will release approximately 160 unique pre-approved qualifications and more details soon.