How to Stay Anonymous When KYC Becomes the Main Trend in Exchanges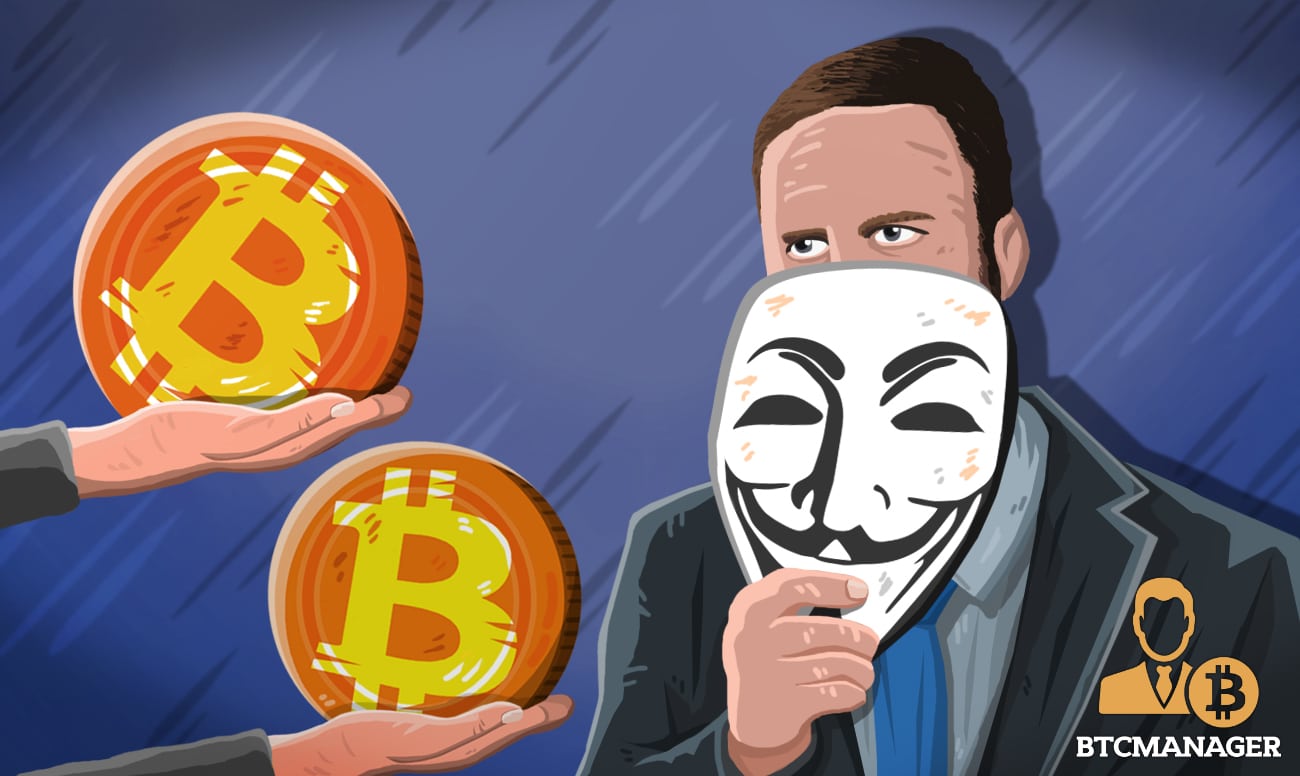 Early June, rumor has it that Coinbase wants to sell its blockchain analytics software to the U.S. government. The news has caused an uproar among its users, and over $200M worth of BTC was withdrawn from the exchange not long after the news was released.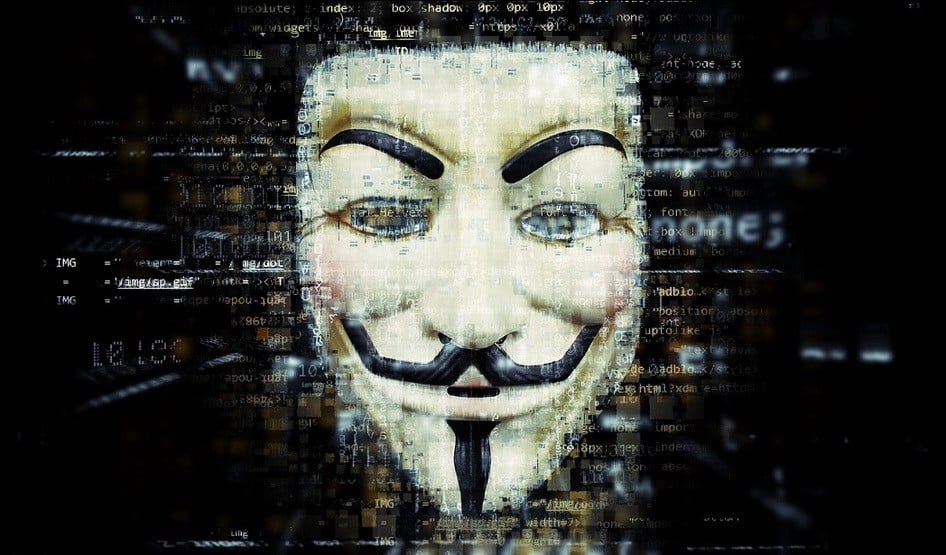 Even though Coinbase later explained that the company's analytics services will not disclose any personally identifiable data to law enforcement, the damage is done, for many users have lost faith in Coinbase to safeguard their personal information. In a poll carried out by Cryptocurrency trader and analyst John Rager, over 66% of the 5000 votes expressed that they will consider leaving the platform. 
If you are new to the crypto world, you may ask: why all the fuss? The answer is quite simple: for cryptocurrency, individual sovereignty and privacy are the ideals that set it apart from traditional assets. Choosing an ideal platform to trade bitcoin is not easy, but to give your personal information to strangers? Even big banks and institutions face information leakage scandals from time to time. For many traders and bitcoin believers, the adoption of KYC (know your customer) is not only a violation of their privacy, but is also antithetical to the nature and purpose of cryptocurrency.
But with the wider adoption of cryptocurrency, regulators are taking action and asking exchanges to follow KYC procedure is just one of them. Deribit started to carry out KYC procedures in February, and BitMex is alleged to plan to implement KYC in the near future. Does that mean the days when we could trade cryptocurrency anonymously will be gone one day? 
If you are looking for a safe and easy-to-use crypto exchange, Bexplus could be the right place for you. 
Bexplus is registered in Saint Vincent and the Grenadines, where there is no specific legislation to regulate cryptocurrencies. Established in 2017, it runs offices in Singapore, Japan, the U.S., and Brazil and is constantly expanding worldwide. Furthermore, it is one of the few leading exchanges to provide services to U.S. traders and Iranian traders. 

Bexplus offers 100x leverage futures trading on BTC, ETH, LTC, EOS, XRP and etc. In leveraged trading, traders can make profits from the ups and downs of the market and maximize profits with leverage. 
Here is how you make profits even in the bear market:
If you have 0.1 BTC and want to short BTC at $9,500, you can open a short contract of 10 BTC with the 100x leverage. When the price drops to $9,000, you will earn 10 BTC * ($9,500-$9,000)/$9,000 *100% = 0.555 BTC
Now let's take a tour and see how convenient Bexplus is without KYC protocol:
Create your account: you don't need to fill in countless forms or upload any identification documents. All you need to open an account is your email verification that only takes a minute. Upon registration, you will get a real account and a demo account with 10 BTC for you to practice your strategies.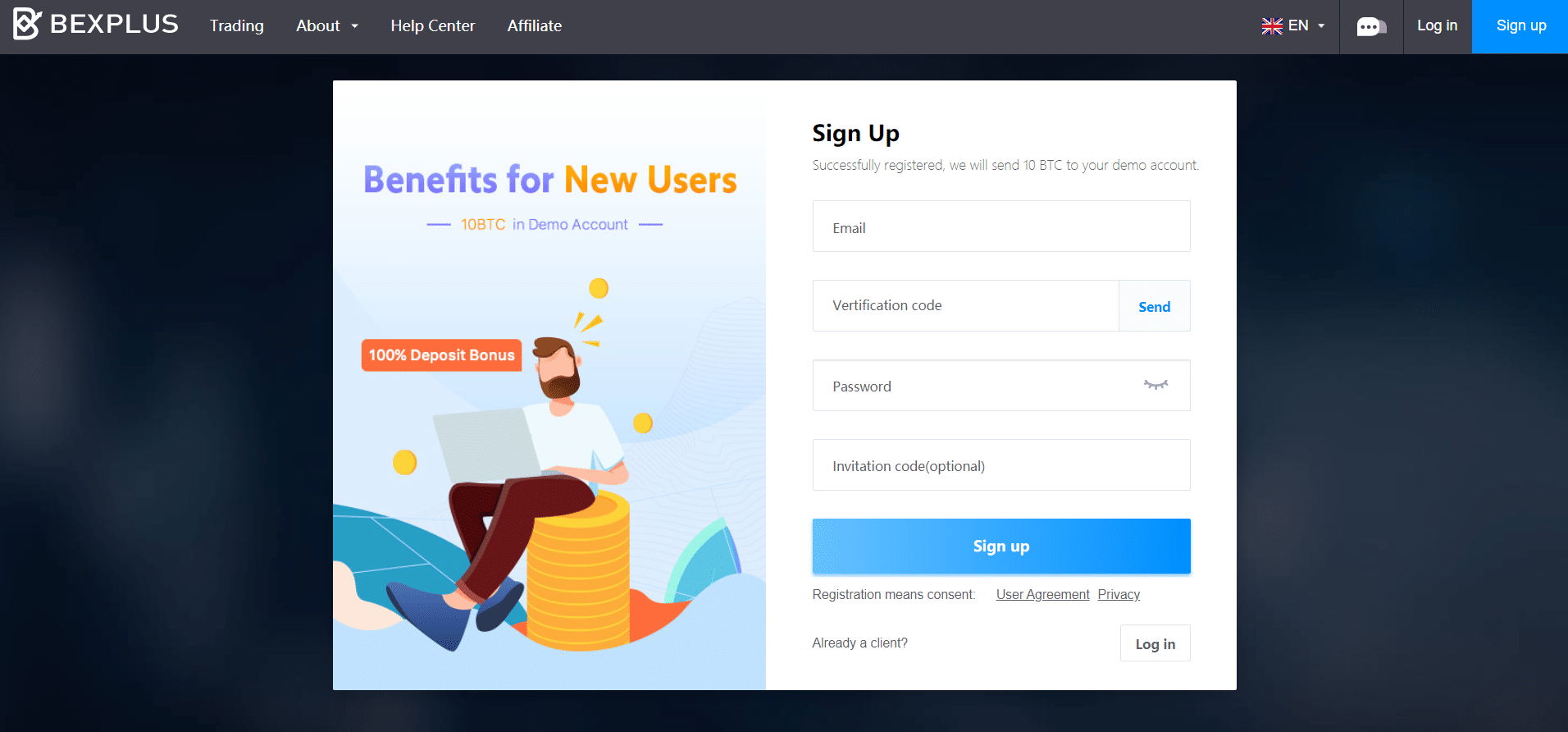 Make a deposit: no deposit fee is needed. You can start your deposit at 0.001 BTC. Bexplus supports Bitcoin, ETH, and 11 other cryptocurrency deposits, as well as USD, EUR, and GBP deposits. With one Visa Card, you can start your journey of accumulating bitcoin.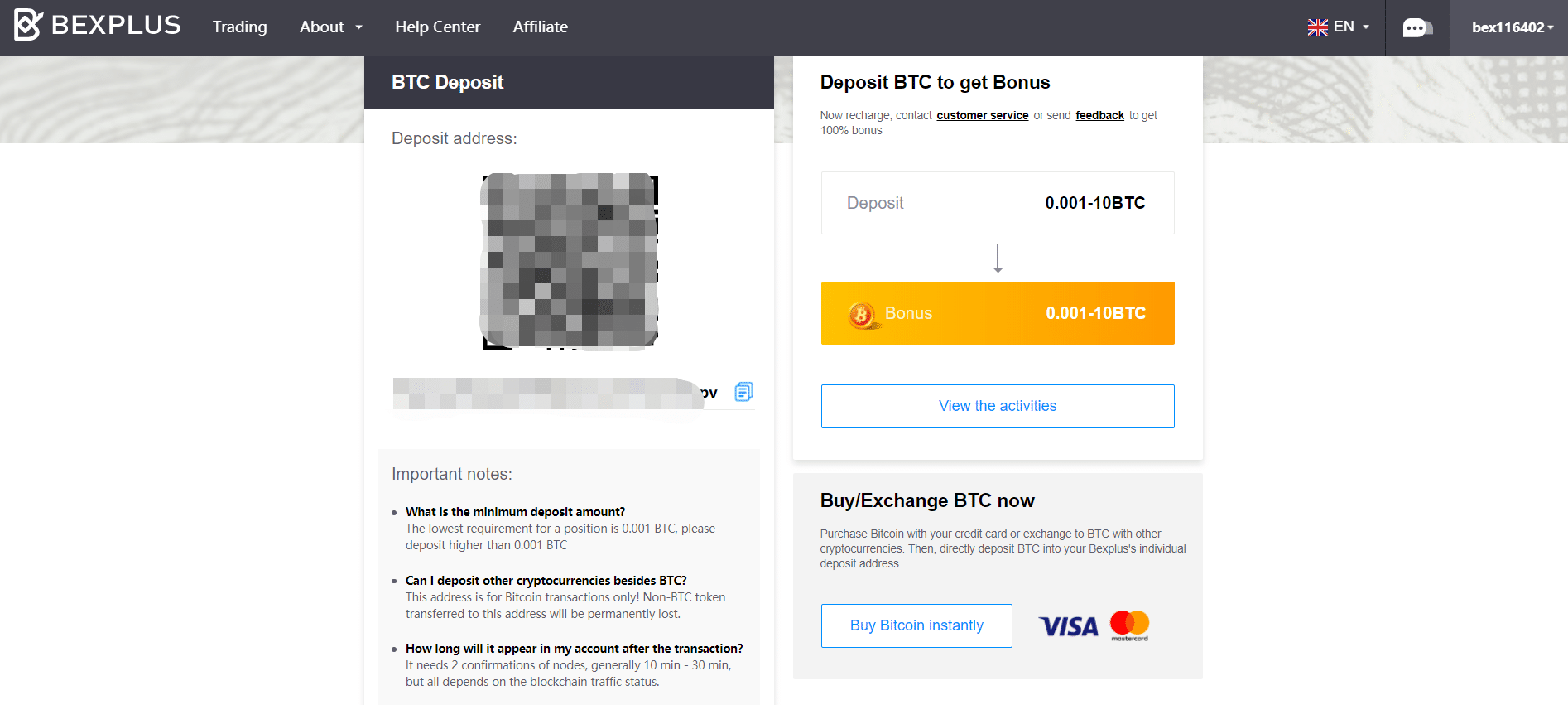 Bexplus has launched the 100% bonus promotion to all users. Up to 10 BTC is given and the profits gained with the bonus are withdrawable. Active users can even get 10% off of the transaction fee. If you want to know more about the promotion, feel free to contact the 24/7 customer support or just leave a message on the Bexplus community. 
Withdraw you bitcoin: You can withdraw BTC 24/7 and you can receive your BTC in as fast as 30 minutes during work hours. Only email confirmation is required.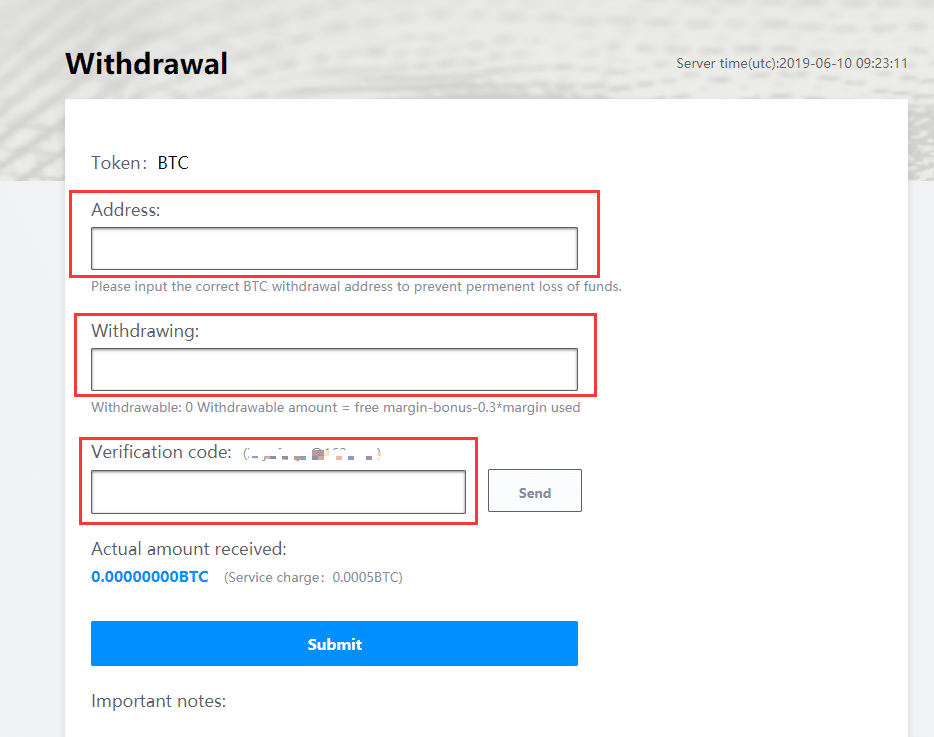 Features of Bexplus:
Intuitive and Full-feature Interface
The Bexplus trading engine has one of the most intuitive and easy to use interface. Before trading, you can use the demo account to get familiar with the interface within a few minutes. If you are an experienced trader, there are a variety of analytical tools for you to analyze the market trends.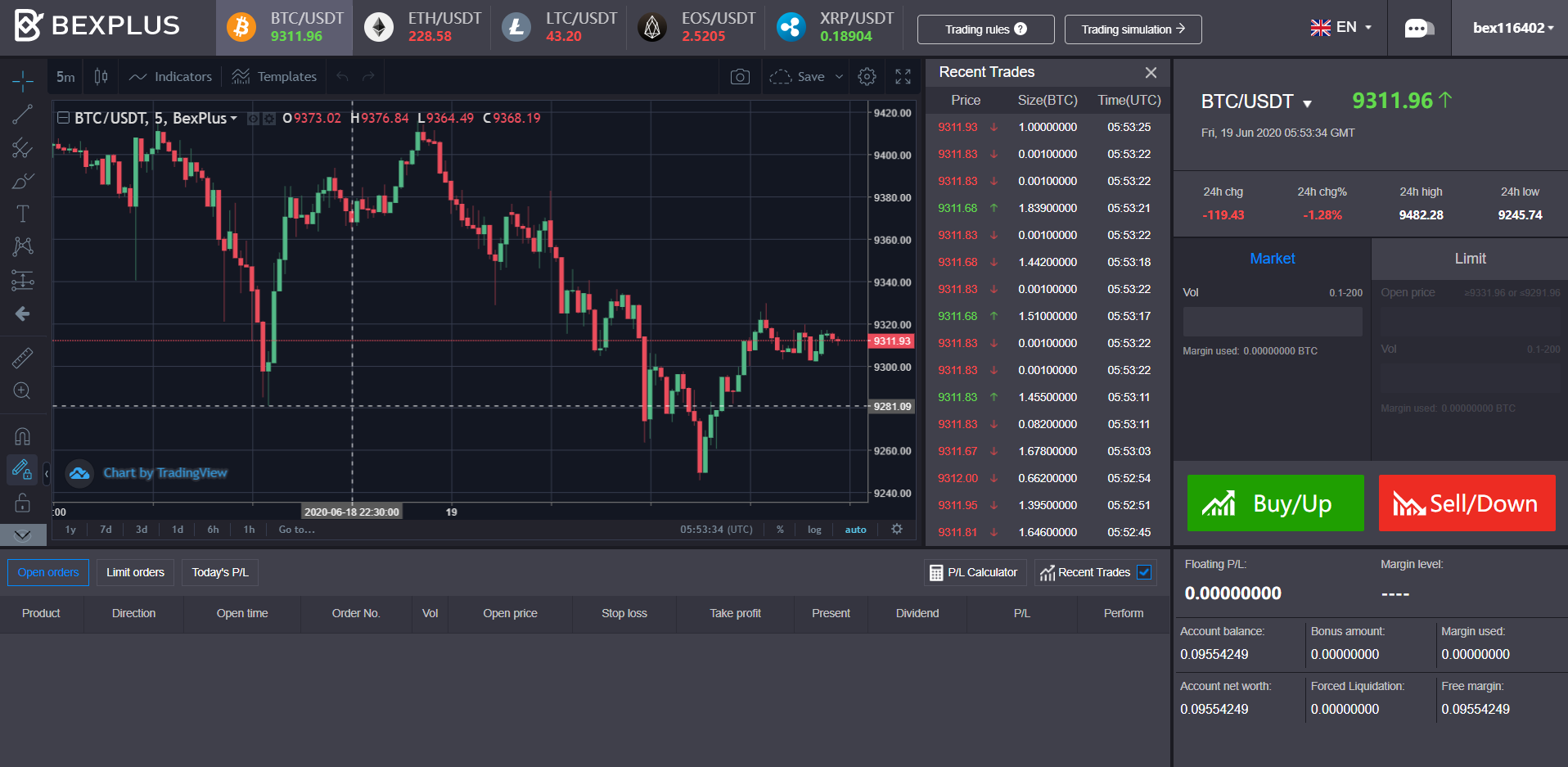 High Security
2FA(provided by Google Auth) is adopted to ensure account security. Bexplus offers protection against DDoS attacks and is encrypted with SSL, multi-signature technology. Most of the bitcoin is stored in the offline storage system ("Cold Wallet").
Interest-bearing Wallet To Earn Bitcoin in Trendless Markets
Bitcoin is still struggling between $9,300-$9,600. According to the bitcoin open interest data of Skew, the market is trendless and it seems that traders are not sure whether bitcoin will have a big move in the next few weeks. Open interest is a popular indicator to confirm trends and trend reversals.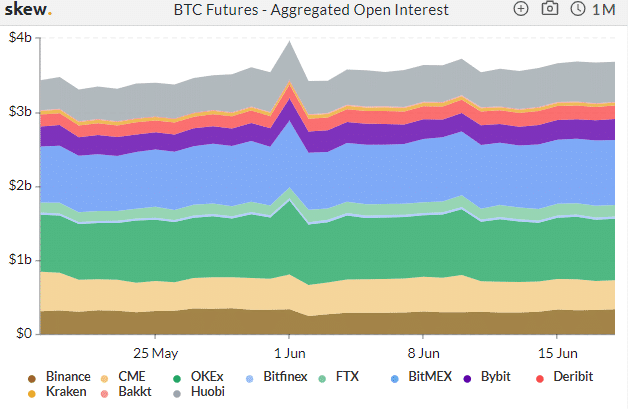 In the meantime, why not deposit your funds in the interest-bearing wallet and earn juicy interest? Bexplus BTC wallet offers an annualized interest rate of up to 30%, making it one of the most profitable wallets in the industry. You can make a deposit starting from 0.05 BTC on Bexplus.
Powerful Mobile Support
The full-feature Bexplus app helps you manage your account anytime and anywhere. You can open/close position, check the market, and deposit in the interest-bearing wallet with a few swipes. All data is shared on different devices, including Windows, Macbook, Android phones, iPhones, and tablets. 
100% Deposit Bonus for Every User
All users in Bexplus are eligible to apply for up to 10 BTC deposit bonuses at one time deposit. Furthermore, active users can get 10% off of transaction fees. The more funds, the more profits you could make!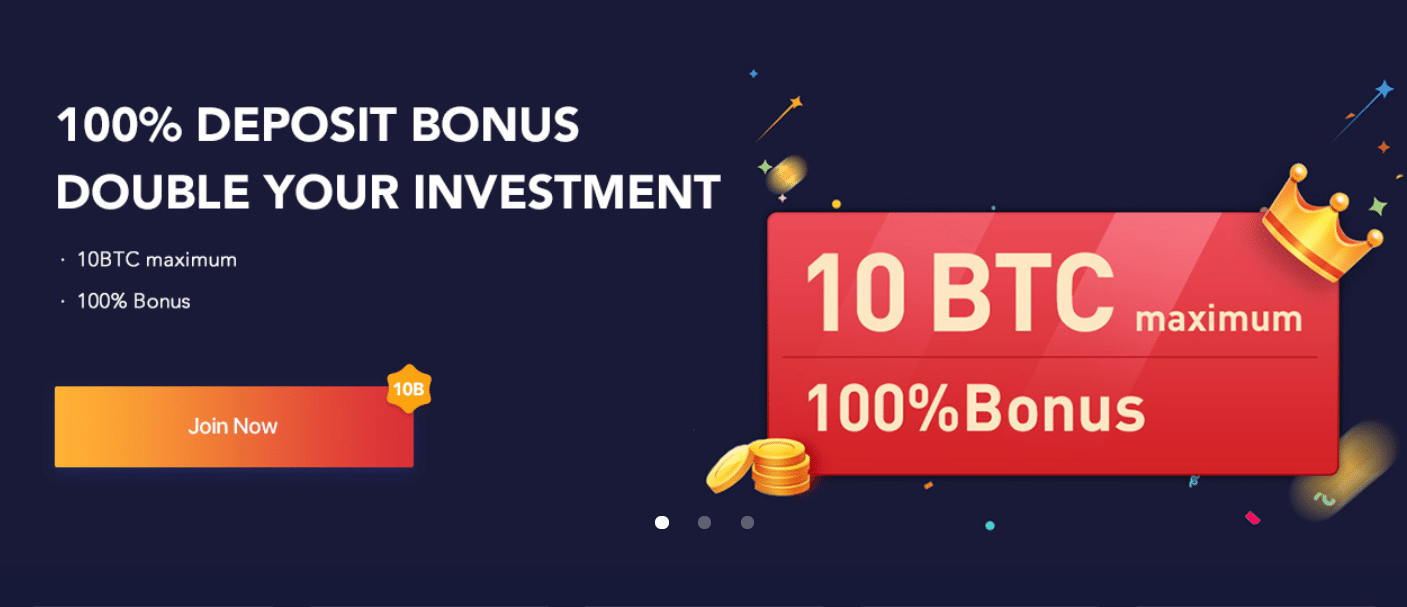 Follow Bexplus on:
Website: https://www.bexplus.com/
Telegram: https://t.me/bexplusexchange
Apple App Store: https://itunes.apple.com/app/id1442189260?mt=8
Google Play: https://play.google.com/store/apps/details?id=com.lingxi.bexplus