"Stay Away from Bitcoin Investments Using PM's Name," Says Singapore Government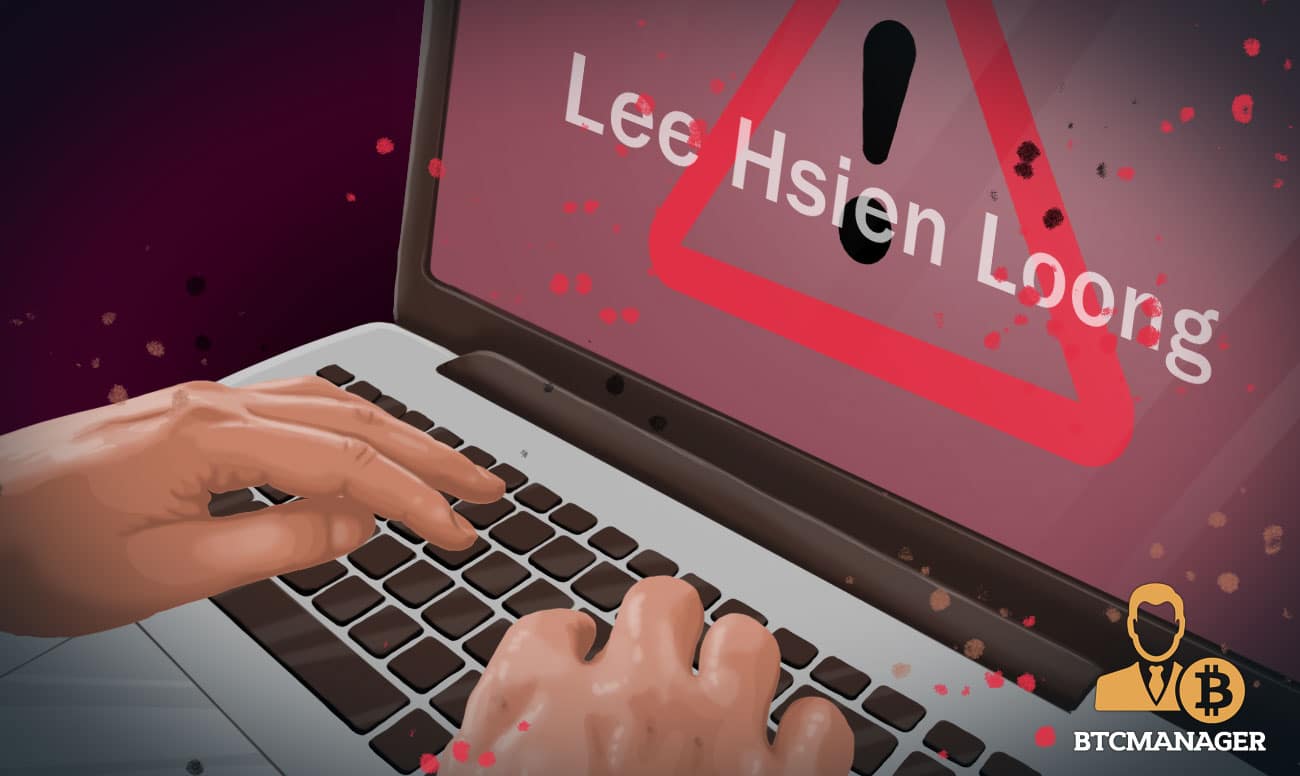 The government of Singapore has warned investors to be wary of bitcoin investments purporting to be backed or supported by Singaporean Prime Minister Lee Hsien Loong, Bloomberg reported on September 24, 2018.
Singapore Issues Warning
The island state's premier has been forced to issue a statement dissociating himself from the supposed investments after a rash of incidents involving crypto investment schemes claiming to have his involvement or endorsement.
In a post on his personal Twitter account, Loong warned that his name and that of his deputy, Tharman Shanmugaratnam are being fraudulently used to market investments of debatable quality, with the fraudsters sometimes going as far as creating fake social media profiles designed to look exactly like those of Loong and his second in command.
The tweet read:
Scammers have used DPM Tharman's & my name to solicit bitcoin investments. Don't believe everything you see on the internet! – LHL https://t.co/TImx6wsONR pic.twitter.com/fGg3KA6eLI

— leehsienloong (@leehsienloong) September 22, 2018
Continuing in a Facebook post, Loong stated that given the efforts of purveyors of "fake news" to promote fraudulent crypto investments, the city is stepping up its efforts to tackle the menace.
Last week, a Singaporean parliamentary committee recommended the creation of a new set of rules to tackle this problem, including giving the executive arm of government more legal power to curb the proliferation of fraudulent online information in Singapore and to compel tech companies and platforms to comply with regulatory steps.

Chinese-Style Crackdown?
Recently, two fraudulent websites promoting fake bitcoin investment schemes promising impossible returns got a substantial amount of grassroots attention in the country after using fabricated comments attributed to Deputy PM Shanmugaratnam in their marketing campaign.
This was particularly notable because, in addition to his role as second in command, Shanmugaratnam is also the chairman of Singapore's central bank and financial regulatory agency.
Earlier in February 2018, Shanmugaratnam had warned Singaporeans against crypto investments, stating that investors stood to "lose their shirts."
Against that background, a comment in support of a bitcoin investment from a personality like him would be sure to gain a substantial amount of traction and attract investment from ordinary people before being eventually debunked.
In the light of this, the possibility of increased government censorship and regulation in Singapore's relatively liberal and relaxed regulatory environment has become a real possibility, with some fearing that this might in some way compromise Singapore's status as one of the lodestars of the global cryptosphere.
Despite these fears, the Monetary Authority of Singapore (MAS) continues to maintain its relatively hands-off regulatory approach in line with its earlier stated position on crypto assets and crypto investments. In February, BTCManager reported that Singapore's official stance on the industry is that it is still under evaluation, with no firm policy action due to being taken just yet.