Stellar and ApeCoin trail BudBlockz's growth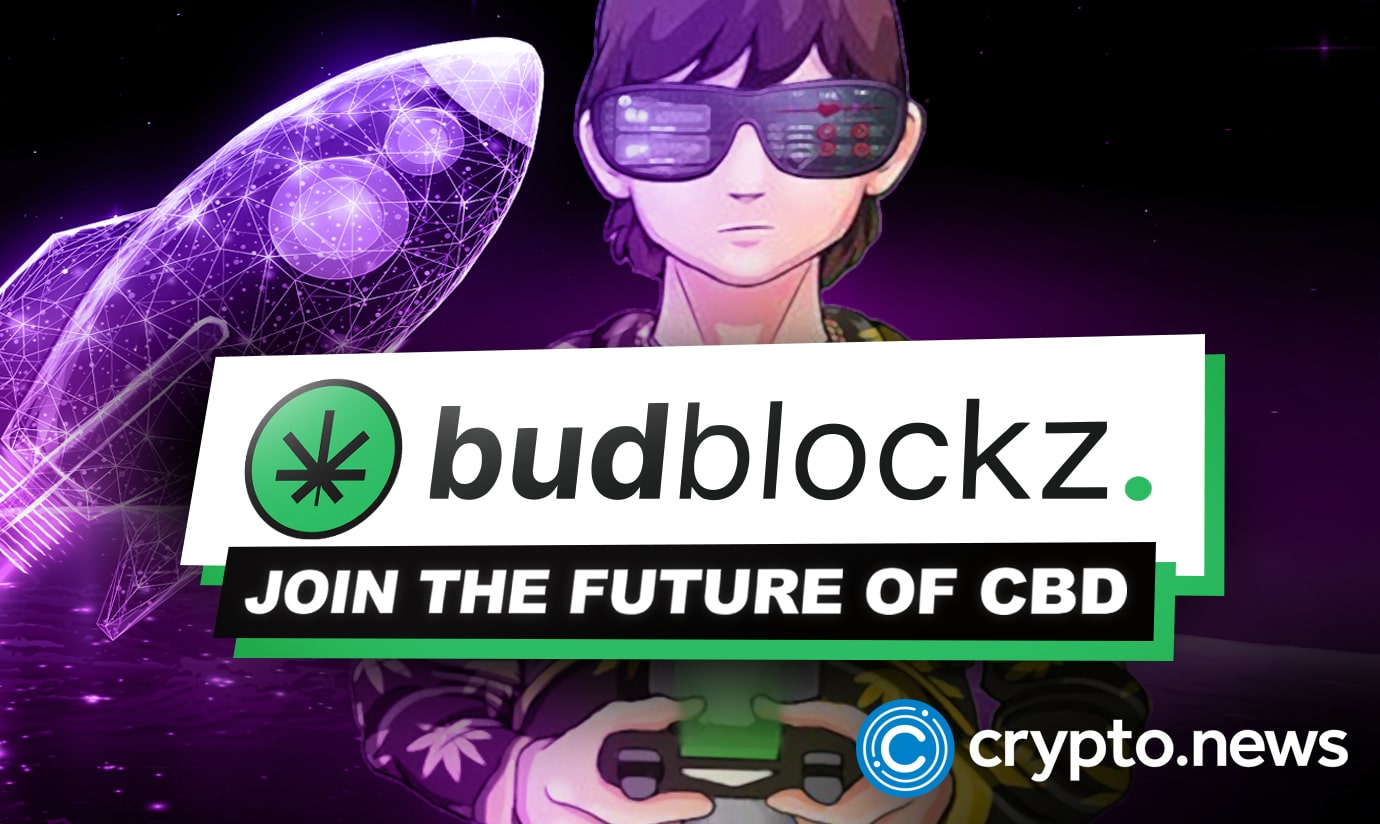 The use cases of cryptocurrency have made it more popular today. The newest crypto, BudBlockz (BLUNT), is no exception, having risen steadily since the launch of its presales.
Stellar (XLM) and ApeCoin (APE) have done well in their presale stages. However, they trail BudBlockz's 220% growth in the fourth presale stage. As the first decentralized eCommerce for the cannabis industry, there are great chances to see BLUNT's use cases increase, possibly lifting its valuation.
Let's explore these tokens and see how BLUNT is ahead of XLM and APE.
>>>> BUY BUDBLOCKZ TOKEN NOW <<<<
BudBlockz (BLUNT) is for cannabis enthusiasts.
The BudBlockz crypto project focuses on expanding the cannabis industry to address the issue of accessibility and availability that new and experienced enthusiasts may encounter when making secure payments in the markets. BLUNT will use its influence to connect users to sellers the crypto way.
BudBlockz uses decentralized blockchain technology to realize these goals and make this industry available globally. It allows buyers, sellers, and investors to remain anonymous and provide secure transactions. The platform guarantees a smooth transaction using a transparent market that relies heavily on trust.
BLUNT operates on Ethereum. Its use offers liquidity in the BudBlockz ecosystem so holders can purchase products, participate in DeFi and future P2E gaming, trade NFTs, and earn rewards.
There are benefits from the cannabis industry, and BLUNT tries to educate interested users on these benefits of marijuana. Beyond promoting awareness and understanding, BudBlockz also enables individuals to navigate these markets more efficiently by providing information on products and legislation for different jurisdictions while implementing solutions for entrepreneurs and corporations.
>>>> BUY BUDBLOCKZ TOKEN NOW <<<<
Stellar solves payment network issues.
Stellar is an open-source crypto project offering an optimized payment network. This option allows users to send, create, trade, and complete all transactions using digital currencies, allowing financial markets to function easily on one network.
Stellar uses an open and decentralized system to reach its objectives, meaning that the public owns it. With XLM, users can complete transactions faster and cheaper while conserving more energy than other systems on the blockchain.
Users can set up equal 1:1 relationships between the tokens they create on Stellar and their traditional currencies, offering these traditional monies a unique place of higher value in the digital markets. Because this platform is open-source, there will never be a need to go through a gatekeeper.
ApeCoin is a solution for the Web3 community.
ApeCoin is a crypto project based on the ERC-20 standard to support the network's security while driving culture into the metaverse. It is based on the impact of Web3 and the blockchain on culture, offering a way for its community to express themselves through art, gaming, and other forms of entertainment.
ApeCoin is the open-source protocol layer of the APE ecosystem. This governance and utility token, APE, is used to facilitate the building of the decentralized community. It allows holders to vote on community-led initiatives in the ApeCoin DAO.
With APE, community members can get exclusive access to parts of the ecosystem, like games, merchandise, events, and services. Third-party developers can also participate by integrating APE into their projects and services.
The opportunities in the BudBlockz project are many, and the sharp growth of BLUNT reflects this as more investors appear to be buying into the idea. At this pace, there could be more upsides in the months ahead.
Use promo code: EXTRA20 for an EXTRA 20% bonus on your purchase. Valid until January 31st.
Purchase or learn more about BudBlockz (BLUNT) at the links below:
Official Website: https://budblockz.io/
Presale Registration: https://app.budblockz.io/sign-up
BudBlockz Community Links: https://linktr.ee/budblockz
Disclosure: This content is provided by a third party. crypto.news does not endorse any product mentioned on this page. Users must do their own research before taking any actions related to the company.