Step by Step Guide on How to Play Crash Gambling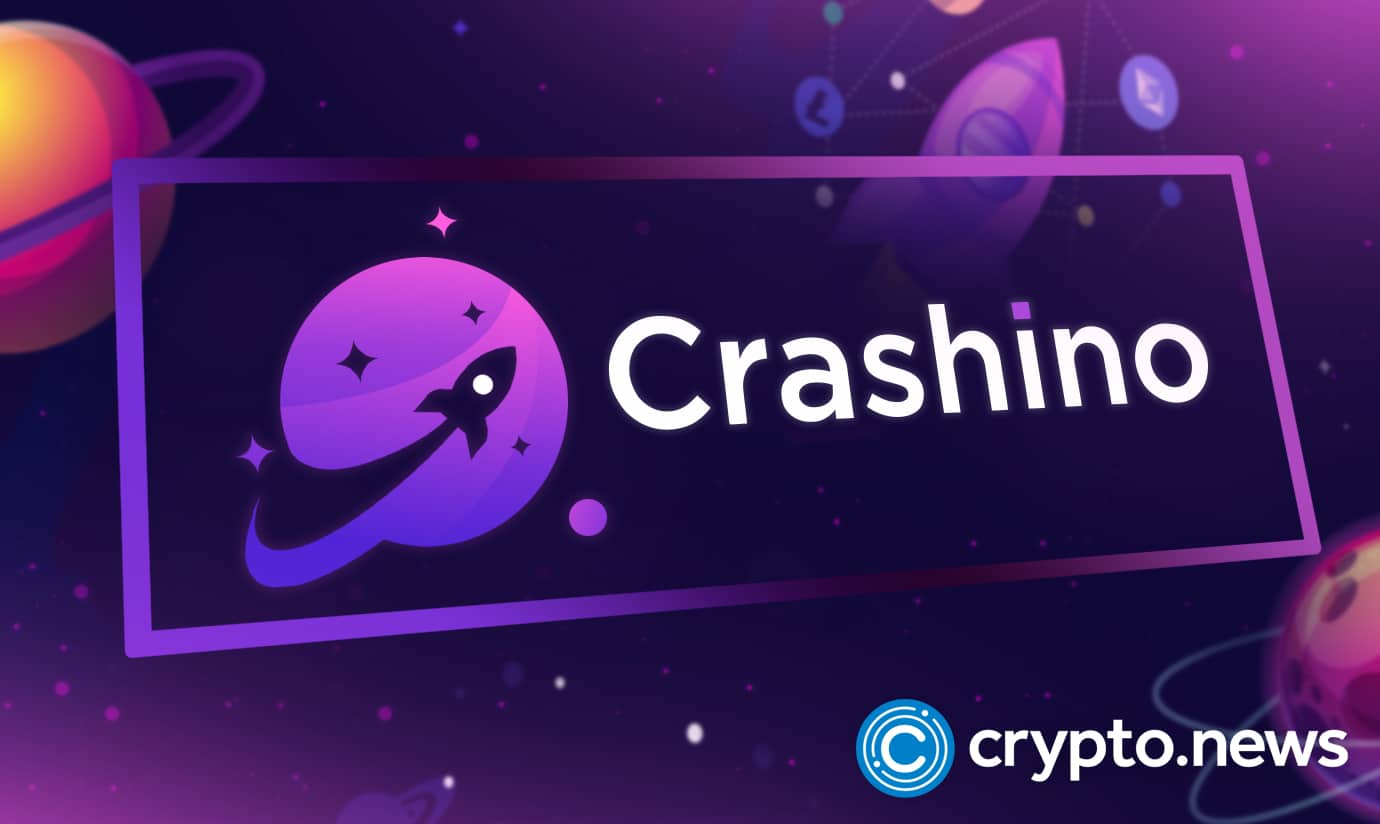 Do you want to win huge prizes? Do you feel lucky and believe that you can hit a really massive jackpot? Do you want to play some of the most exciting games you will ever find? Crash gambling is perfect for you! By reading this guide, you will find how easy it is to start playing crypto crash games and winning big prizes!
1. Choose the best crash gambling site
First things first. If you want to hit huge jackpots while playing the best crash games, you need to start by looking for the best crash gambling site on the market. There are many crypto crash gambling sites on the Internet, so it's important to know what you should pay attention to while choosing the one to use.
The most important thing by far is choosing a 100% legal and legitimate crash gambling site. On a site like that, all games are provided by licensed developers, and you can very easily check what company made the game, and where it is licensed. Only by playing crypto crash games made by respected developers can you be fully sure that you won't be scammed!
Another thing to look for is if the crash gambling site features provably fair crash games. When a game is provably fair, you can verify every single round that you play, and you gain full confidence that you're not being cheated in any way, and that you have a real chance of winning.
One more thing to look out for is a crash gambling site that fully respects your right to privacy and allows you to play crash games 100% anonymously, without having to reveal any sensitive information about yourself such as your real name or address. It's even better if the site allows you to play crypto crash games with VPN.
Fortunately, there's one crash gambling site that hits all these boxes. Crashino is called the House of Crash Gambling because it allows you to play the best provably fair crash games anonymously. It's a legit site full of licensed crash games. Now all you need to do to start hitting huge jackpots is to register a Crashino account!
2. Open a Crashino account
Making an account at Crashino is extremely easy. You will be able to do so in just a few seconds, and you won't even need to reveal any personal information.
First, go to Crashino.com and click the Register button. You will only be asked to provide an email address and set up a password. After you confirm the email address, your account is good to go. That's right – it's that simple!
And in case you're located in the United States or another country that doesn't allow you to connect to crash gambling sites like Crashino directly, don't worry – remember that Crashino is 100% VPN friendly and you can make a Crashino account easily simply by using one of many free VPN apps.

3. Make your first deposit
Crashino is the House of Crypto Crash Gambling, so of course you will need some cryptocurrency to play. If you want to play crypto crash, first you need to buy some cryptocurrency, as you won't be able to make a deposit with fiat currency such as dollars or euros.
Crashino is mostly known as a great Bitcoin crash website, but that doesn't mean BTC is the only crypto that you can use. Of course many people prefer Bitcoin crash, Ethereum crash, and Dogecoin crash games, but you don't really have to use any of these three popular digital currencies.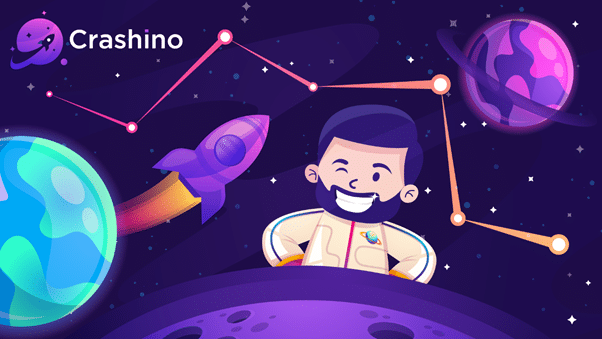 In fact, the full list of coins and tokens accepted at Crashino is very huge – you can choose from Bitcoin (BTC), Ethereum (ETH), Litecoin (LTC), Dogecoin (DOGE), Shiba Inu (SHIB), Tether (USDT), Bitcoin Cash (BCH), Binance (BNB), Dai (DAI), Solana (SOL), Tron (TRX) and USD Coin (USDC). To make a deposit, simply go to the Deposit section at Crashino and send one of these cryptocurrencies to the provided address!
4. Choose which crypto crash game you want to play
This part might be the hardest – Crashino features so many exciting crash games that it will take you ages before you try them all. Just remember that all the games at Crashino are fully legit and provided by licensed developers, so no matter which one you choose you will have a real chance of hitting a massive jackpot!
Some crypto crash games are more simple, and some feature advanced visuals and immersive graphics. It's really up to you to select the one that suits your taste – just pick the crash game that caught your attention and give it a try.
5. Start playing!
Playing crypto crash games is actually the easiest part of crash gambling, because the rules of the game are very simple and intuitive.
When you play crypto crash, you will see a growing line which represents the multiplier of your win. The multiplier starts at 1.0x at the beginning, and grows to huge numbers such as 5,000x or even 10,000x.
Eventually, the line crashes, and the multiplier goes to 0. Your goal is to cash out before the line crashes, but the longer you wait, the bigger is your prize.
Some crash gambling fans prefer to play it more risky and wait longer, and some like to play it safe and cash out early – it's up to you to decide what strategy you want to use!
6. Withdraw easily and enjoy your win!
So you have finally hit that huge jackpot, and you won a lot of crypto. Congratulations! It's time to spoil yourself and to buy something nice. Fortunately, with Crashino you won't have to wait long to do that.
Please keep in mind to play in your limits and gamble responsibly. You can get help from Gamble Aware if you think you are playing too much.
Withdrawals are very easy and fast, and you can send your funds to your crypto wallet whenever you want, without any problems. All you need to do is go to the Withdrawal section, and follow the listed steps to move the crypto you've just won to your wallet!