Storj Drives Forward with Micropayment Channels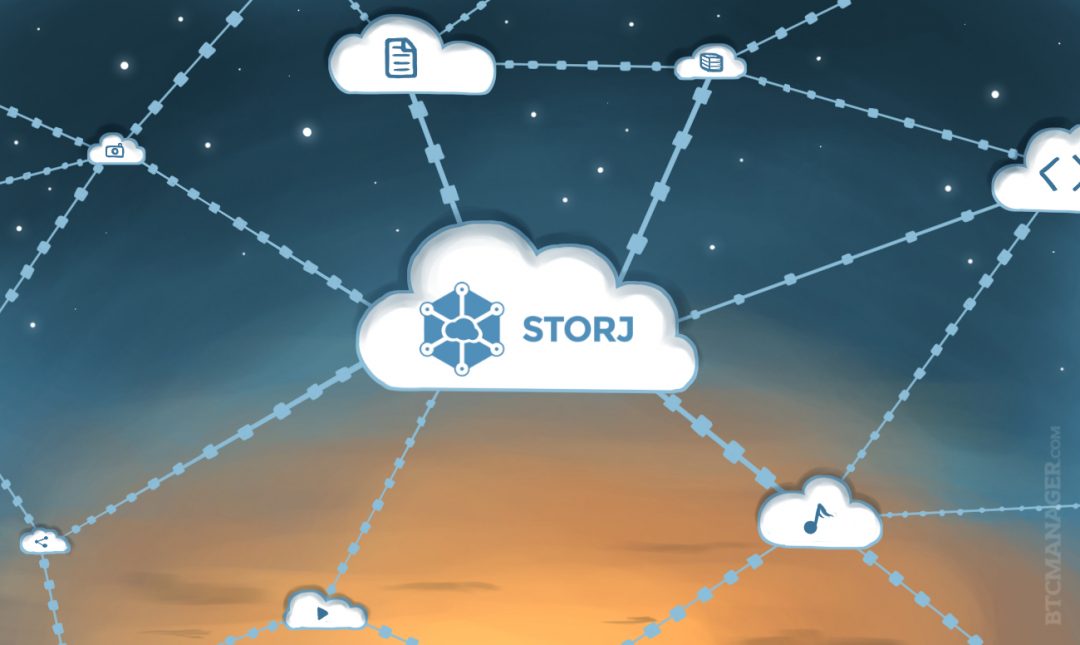 External third parties mostly dominate cloud storage space. Users can access their data on external hard drives via the internet, to name a few, iCloud, Google Drive, Drop Box are all examples of cloud storage providers.
However, the inherent flaws of the trust-based model challenge these systems. Such deficiencies occur due to the fact that conventional clouds are open to a range of security threats which arise due to the nonstandard client-side encryption. Security threats consist of application failings that uncover private consumer and cooperate data, malware as well as man-in-the-middle attacks. Additionally, since many storage devices are dependent on the same infrastructure, failures are interconnected across the files and the systems.
An alternative cloud storage provider is Storj, which is decentralized and has released an updated version of their white paper, now offering users a network that has many benefits over data center-based cloud storage; as well as providing an opportunity for those that have additional data storage space to supply within the network and earn cryptocurrency.
Some advantages of Storj are outlined below:
        Data security sustained by using client-side encryption.
        The integrity of data is maintained via a proof of irretrievability.
        Reducing infrastructure failures and security breaches significantly.
        The potential for an open market data storage to increase competition by allowing anybody with free data to share it with the network and make money as well as reducing the overall price.
        The system protects the data from data failures, interference, and unauthorized access and censorship resistant.
The underlying protocol which forms a distributed system facilitates peers to negotiate contracts, transfer data, verify the integrity and availability of remote data, retrieve data, and pay other nodes. Each peer is a self-governed agent, reducing human interacting significantly in the process.
The updated white paper elaborates upon the versatility of payment methods:
"Neither the protocol nor the contact requires a specific payment system. The current implementation assumes Storjcoin, but many other payment types could be implemented, including BTC, Ether, ACH transfer, or physical transfer of live goats."    
Storjcoin micropayment channels are currently under development, which allows for pairing of payment directly to audit. Storjcoin provides a currency of greater divisibility, thereby minimizing the amount of trust necessary between parties.
Moreover, the mechanics of the micropayment channels lead to a restriction of the currency's velocity. Storjcoin is protected from significant price fluctuations since it has a single purpose to be used for Storj network, hence is protected from extreme volatility.
Driving forward with micropayment channels, Storj has garnered confidence from the market. As of December 22, Storjcoin is the third best performing blockchain token this year with a 742 percent gain over 2016.  
https://twitter.com/NTmoney/status/812183553819680768
The appreciation reflects the robust growing network where the total capacity is about eight petabyte (equivalent to eight million gigabytes.) Storj has also signed their first commercial contract with a Fortune 500 company, Cox Enterprises, who will be paying to upload one petabyte to the network. Further, Storj has partnered with Heroku, which allows developers to build and operate applications entirely in the cloud. 
By outperforming bitcoin, as well as being one of the easiest networks to participate in, Storj has demonstrated it is a serious contender in the crypto-space and will be one to watch in 2017.