Strike Offers Almost Zero Fee for Bitcoin Purchase, Challenges Coinbase's Hefty Fees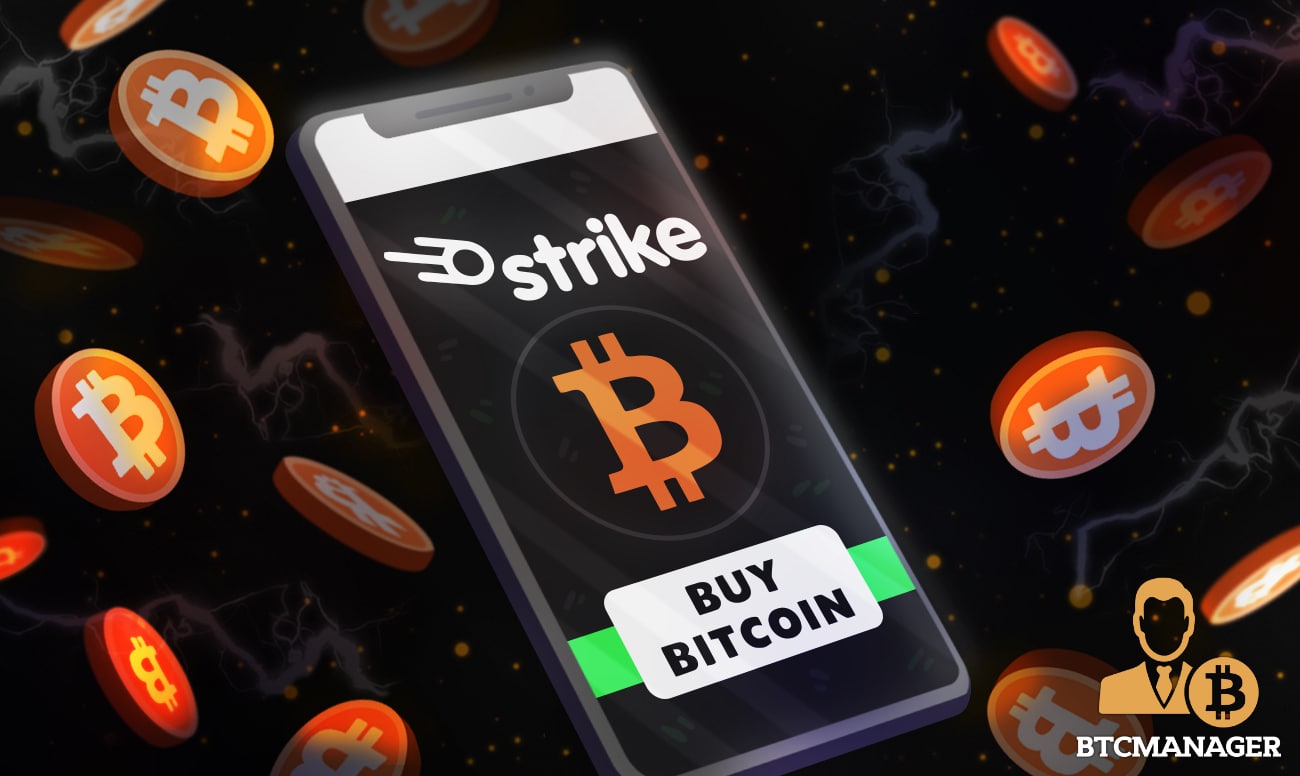 U.S. payment platform Strike rike has launched a new product on its platform that would enable users in the United States to buy bitcoin at one of the cheapest rates, thereby challenging Coinbase's expensive crypto trading fees. 
Buy Bitcoin With no Added Cost
Jack Mallers, Founder and CEO of Strike, in a Medium blog post on Thursday (July 1, 2021), announced the unveiling of the Bitcoin Tab. According to Mallers, the company is aiming to become the cheapest place for users to purchase bitcoin.
The Strike CEO stated that the company is offering users the opportunity to purchase bitcoin with no added cost. According to the blog post, the company would only charge 0.3% as market spread execution cost, which could reduce to below 0.1 percent as volume grows. 
An excerpt from the blog post reads:
"We are committed to driving the price to buy bitcoin on Strike down to as close to zero as we possibly can."
Mallers also said that users willing to access the Bitcoin Tab would need to join a waitlist. Furthermore, with the new product, US customers would soon be able to not only make bitcoin purchases but would also be able to get rewards in bitcoin, roundup savings in BTC, receive payment in bitcoin, among other offers. 
Mallers stated that the Bitcoin Tab will enable bitcoin accumulation, which the Strike CEO calls the "best financial experience in the world." In addition, Mallers said that the company was looking to conduct tests and gather feedback for the new product, which is scheduled for a public launch in the coming weeks. 
Strike CEO Challenges Coinbase's "Asinine" Fees
Mallers, however, did not fail to call out the biggest cryptocurrency exchange in the U.S., Coinbase. According to the Strike CEO, crypto exchange heavyweights such as Coinbase thrive on charging users hefty fees for bitcoin purchases. 
Coinbase collects as high as 3.99% for cryptocurrency transactions, which is on the high side, compared to Strike's fee. Mallers quoted the exchange's Q1 2021 result, stating that it generated $1.84 billion in revenue, with 94 percent coming from what he called "asinine trading fees." 
While Square's Cash App and PayPal's subsidiary Venmo seemed to offer lesser fees compared to Coinbase, the Strike CEO stated that their charges were still expensive. Venmo charges a minimum fee for crypto purchases below $25. 
However, the percentage of crypto transactions above the minimum is between 1.5 percent and 2.3 percent, depending on the amount. Cash App also charges above 2 percent to process cryptocurrency transactions.
Mallers threw a challenge to companies with hefty fees, stating:
"Buying bitcoin will not subsidize shitcoin casinos. If you want to compete, I'd suggest getting to know the Lightning Network, Strike, and all we're doing to empower economic freedom for all. Compete on the experience in a truly free market, the way it should be. You won't survive over-charging users to buy bitcoin any longer."
Back in January, Strike partnered with crypto exchange Bittrex, to bring Lightning Network (LN) payments to over 200 countries, with further plans to issue its Strike debit cards before the end of Q2 2021. Also, the payments company is working with the El Salvador government on the country's bitcoin adoption plans.