Student Coin: An Educational-Driven Approach for NFT, DeFi, Corporate, Personal Tokenization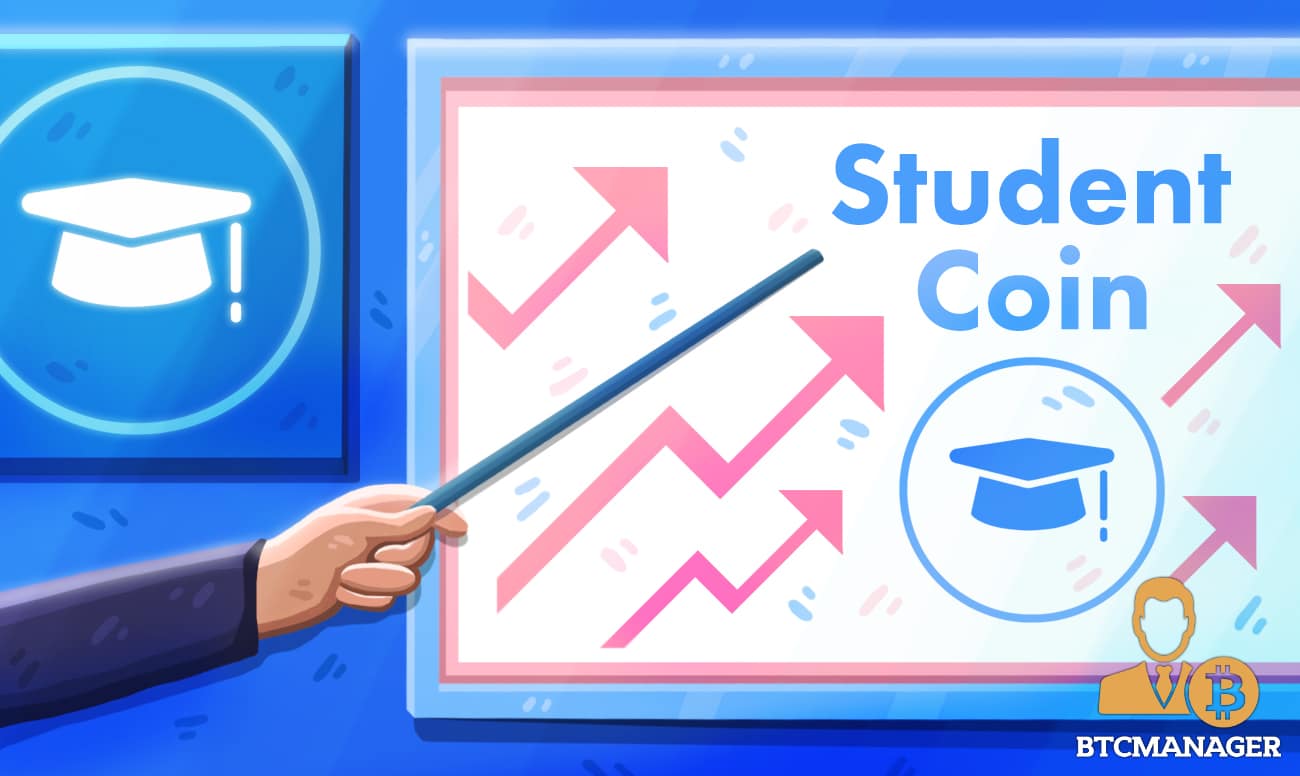 Blockchain is what the world needs. After more than 40 years of excitement in literary papers and scholars failing to actualize, we saw Bitcoin. The tech world yearned for more, and we had Ethereum. With Ethereum–and other smart contracting platforms, we have tokenization, an innovation core to Student Coin's operations.
The Age of Tokenization
It is easy to see why. Innovation triggers so much more. 
For example, it changes the status quo, opening up new investment channels—precisely the needs of every 21st-century investor. 
Tokenization is the conversion of physical assets into digital tokens. It is possible–and made widespread via smart contracting blockchains like Ethereum. 
The Student Coin platform takes tokenization a notch higher, allowing users to design, create, and manage personal, startup, corporate, NFT, and DeFi tokens.
What is Student Coin?
What stands out about Student Coin is, as the name implies, a student initiative backed by university students drawn from over 500 global learning institutions. Thus far, there are over 35,000 users from 36 countries. The number would rise as the platform develops, showcasing its principal value proposition and why it deserves investors' attention.
Universities are associated with innovation, technology, and an oasis of new disruptive ideas. Moreover, the education sector is highly interconnected, shares similar values, and is one the fastest-growing sectors globally. 
The project's creators, in their whitepaper, say they aim to fill the gap in one of the world's biggest markets: Education, digital transformation, and blockchain-based technologies. 
Currently, Student Coin is crowdfunding through an ICO. They have managed to raise over $7 million dollar from the past 74 phases. The current phase–which aims to raise $250k, has raised over $80k. Each STC is being sold at $0.0146. For any purchase, tokens will be transferred to the STC wallet where holders can track live prices. The 76th and 77th rounds will be announced at a later date. The prices will be increased to $0.0147 and $0.0148, respectively.
Inspiration from Facebook's Early Beginnings
The inspiration here is Facebook and how their initial goal was to link student profiles and encourage interaction. From their humble beginning, Facebook had grown to be a social media giant, a Wall Street megalith amassing political power along the way.
Eventually, Student Coin aims to walk the same path as Facebook by introducing university students to the world of blockchain and cryptocurrencies.
The only difference is, all of Student Coin's operations are based-off the blockchain with critical backing from academic faculties. This ensures that it is professionally running, educational-driven, and integrates an educative approach. So far, there are over 20 universities connected, including the Kozminski University, New York University, Harvard University, Stanford University, University of Oxford, London School of Economics, and the Imperial College London. 
Turbocharging Tokenization and Adoption
Their overarching objective is to introduce widespread tokenization. Subsequently, it could spark more comprehensive adoption of DeFi, NFT, and other forms of tokenization by being a platform that's more like a tool. 
There are statistics to show that tokenization is ripe for adoption. For instance, utility tokens of startups in gaming or health are helpful in funding.
Non-Fungible Tokens (NFTs), on the other hand, is revolutionizing the art world, finding diverse applications with possibilities of integration with DeFi. The sale of digital art with blockchain provenance for billions in recent days is enough of a statement of the power of tokenization. 
In DeFi, the emergence of community-facing, highly disruptive, open finance projects governed by tokens have been gamer changers. In Ethereum alone, leading DeFi protocols manage over $40 billion of digital assets.
Therefore, Student Coin's multifaceted nature and its ability to further help drive tokenization adoption is a boost. Besides, the Student Coin platform is transparent and complies with EU regulations. 
The STC Token
Powering the platform is the STC token. 
It is based on blockchain's most efficient uses like transparency, value storage, payments, and regular dividends. 
STC helps tokenize modern educational systems and build a multi-university network that would eventually connect all universities worldwide.
The STC token acts as a central currency referenced by all tokens operating within the Student Coin ecosystem. By holding the STC token, the holder technically has all tokens ever-created within the platform. 
Additionally, the STC exchange creation means all STC-based tokens can only be swapped for STC at the exchange. 
This is because the STC token powers the token terminal—software for creating STC-based tokens. The STC exchange is where projects can crowdfund. To tokenize, projects must first own the STC token, a pass for token management in the STC terminal. 
Also, holders of STC can stake the token. In return, they will earn dividends from fees generated at the STC exchange and crowdfunding.