Student Coin (STC) Launchpad ICO Concludes in 5 Weeks, focus on Tokenization, DeFi, and NFTs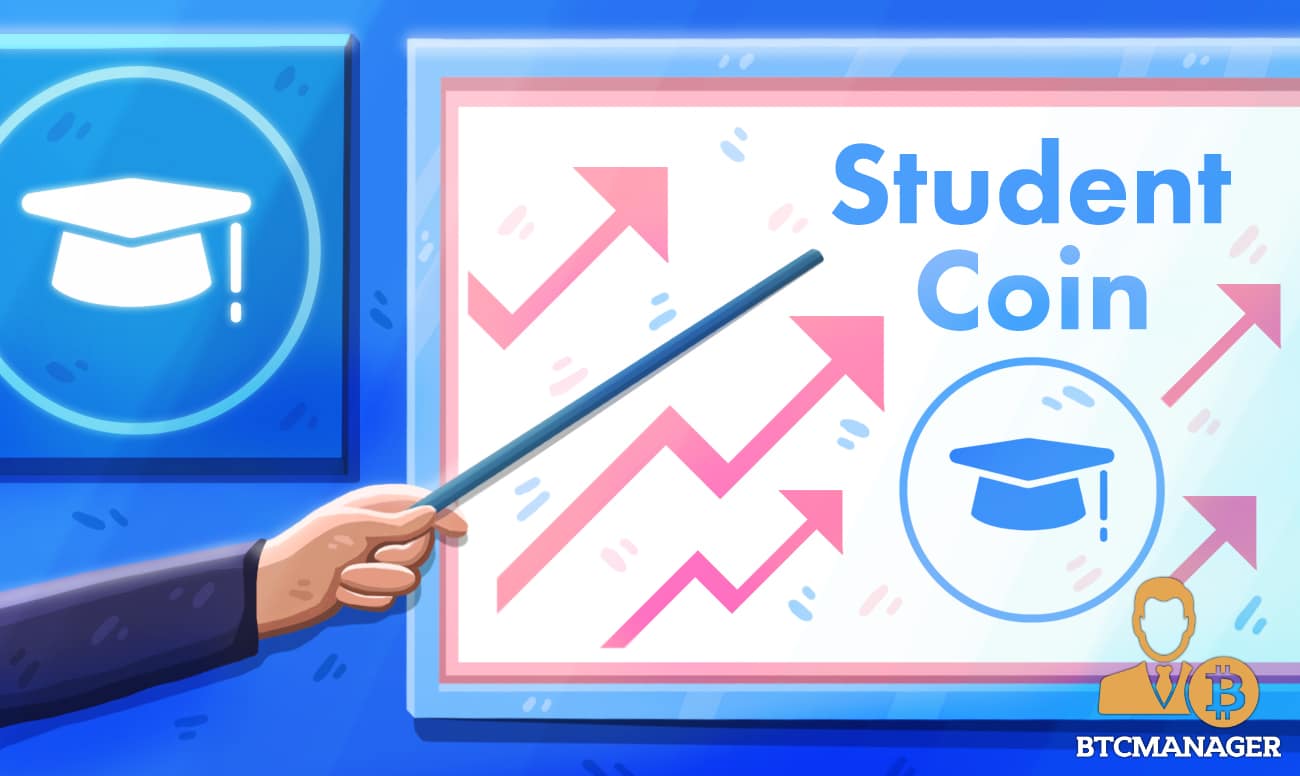 The multi-phase already successful Launchpad initial coin offering (ICO) of Student Coin (STC) will end on Apr 30, 2021.
Student Coin's Innovative Launchpad ICO
As of writing on Mar 19, the Student Coin ICO is on Round 83, where each STC token is trading at $0.0154. 
The objective in this (and every other) round is to raise $500k. Overall, the project aims to complete 100 rounds. From this exciting funding style, the team has raised over $9.8 million. However, the figure will be significantly higher by the time they conclude their ICO.
Interestingly, the fundraising style chosen by Student Coin means early adopters, those who sensed an opportunity, believing in their cause, are already in the money even if they decide to liquidate at spot rates. The STC token price, in each fundraising round, keeps increasing. 
For instance, in round 82, each STC token sold for $0.0152, $0.0001 higher than the preceding phase. By the time Student Coin concludes, each token will be available for $0.0171, going by the current incremental stage.
Investors can use their Coinbase accounts, MetaMask wallets, and cards to purchase STC tokens at any stage before the crowdfund ends. Every purchase from the launchpad will be deposited to the investor's STC wallet. 
All STC token holders would have to login for access.
Introducing STC Staking
Besides, there is an opportunity for token holders to earn even more tokens through STC staking. 
From STC staking, holders can earn over 30 percent in monthly returns and over 320 percent as annual yield. 
There are already over 54,000 STC token holders participating in the program, adding over 300k STC tokens last week. 
Student Coin plans to announce the STC and USD staking periods in the coming days, providing further clarity and helpfully defining payment cycles.
In addition to staking, STC token holders also receive cyclical payments from the STC Exchange generated from crowdfunding and fees. 
Minting NFT and DeFi Tokens
Student Coin aims to be a platform where people, projects, or institutions can easily build and manage their custom tokens. 
These tokens can span those in DeFi or NFTs, two of the most exciting sub-sectors in the crypto space. 
Student Coin has already built a terminal where users can easily mint DeFi and NFT tokens. 
The platform, which will launch in Q3 2021, opens up new opportunities for users to ride on the DeFi and NFT waves. 
Presently, over $44 billion of digital assets are managed securely by leading audited DeFi protocols.
Meanwhile, the NFT wave has seen the anonymous purchase of digital art to the tune of millions. The democratization of art and the middle man's elimination means users can readily conjure their creative juices, selling their pieces for millions—a new revenue stream.
Student Coin Roadmap: Exchange Listing, Trading, and Education
The STC token is central to the Student Coin ecosystem. 
From their total supply, 50 percent is available for public purchase. 
Each STC can also be swapped between Ethereum and Waves blockchains.
In early May 2021, a few days after the Launchpad ICO concludes, the team aims to list the STC token in one of Asia's leading crypto exchanges as per their roadmap. 
The team will also withdraw ETH and STC from the ICO wallet as they build the STC liquidity via listing at major exchanges in H2 2021. Meanwhile, the STC prelaunch listing is available at Uniswap—the world's largest DEX, and CoinTiger.
At the same time, they will be working on marketing and education. 
The Student Coin Education Panel is live. It is where users can learn about blockchain, digital assets, and security. Most importantly, the panel will cover the principles of the incoming blockchain revolution and will be updated every week. 
Student Coin is also developing an exchange where users can trade popular tokens, including Student Coin-based tokens issued from the Terminal. Through the Student Coin Exchange, users can crowdfund, trade, and track all their tokens issued from the Terminal. 
The Big Picture
Overly, Student Coin aims to resolve a major pain point preventing widespread adoption. In their assessment, Student Coin strongly believes tokenization is the future. 
By availing a reliable, battle-tested platform put into practice by an experienced team of established scholars, they are practically establishing a sustainable tokenization ecosystem with STC as the central and reference currency.