Study Reveals Number of Blockchain Developers in India Second only to the USA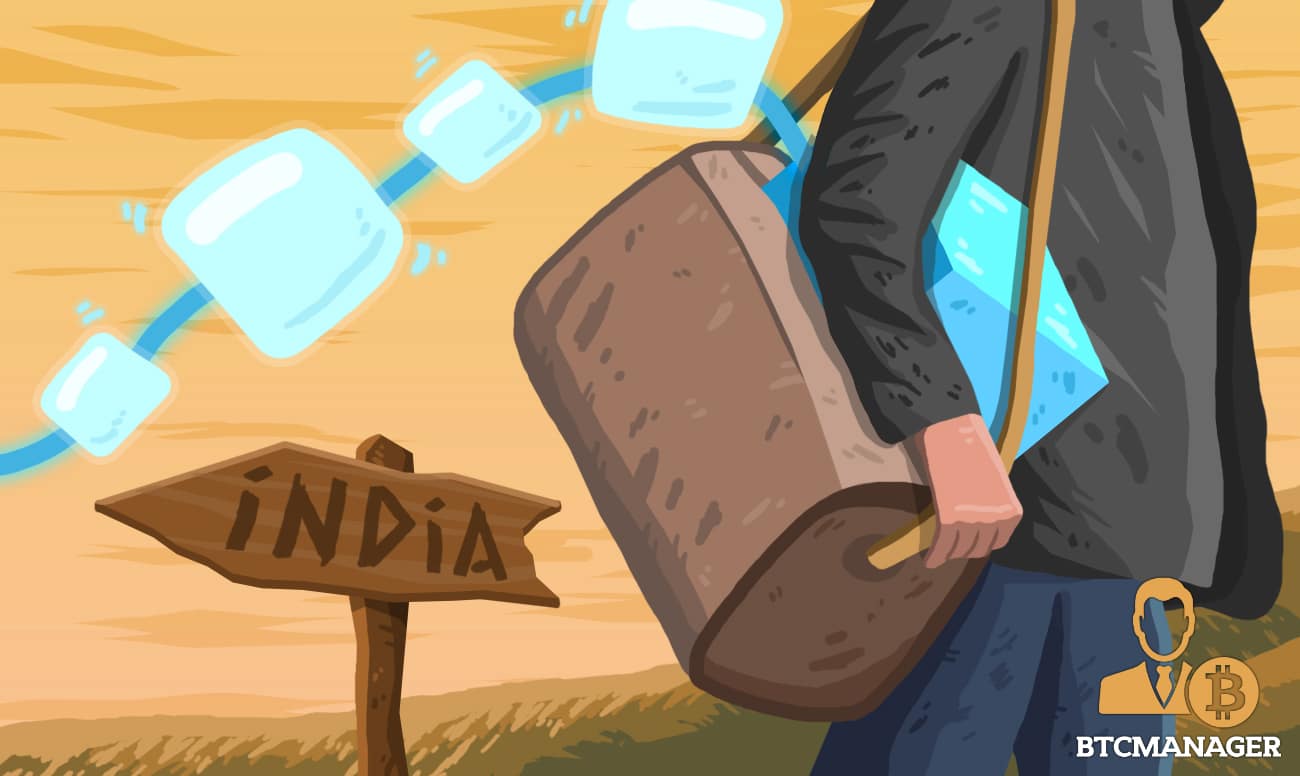 A market analysis revealing the number blockchain developers worldwide has placed India in second place to the United States, beating the UK, Canada, and France.
According to the results published and procured by UK-based blockchain consulting firm Dappros, it is estimated that there are a total of 12,509 developers in India who work with Ethereum (2,381), Solidity (1,432), Blockchain (19,627) and Hyperledger (1,579).
Optimistic Figures
Whilst figures when separated into disciplines appear contrary to their estimated total, the analysis is forthcoming and describes the difficulties of nailing an accurate number due to the data being sourced from "open sources such as Linkedin"; furthermore, it explains that approximations were included due to relying on social network data which resulted in the aforementioned specialism terms overlapping.
In the accompanying article, Dappros describes a "need" for more blockchain developers as it believes there is an overall skilled labor deficit within the industry. For India, this may be true despite the seemingly burgeoning numbers the firm has presented; in early August 2018, CP Gurnani, the Chief Executive Officer of multinational IT services provider Tech Mahindra echoed these sentiments.
He described a"clear shortage" of competent blockchain developers around the world; however, in contrary to the results displayed by Dappros he said, "Our present curriculum doesn't allow for practicing much."
His comments were published in tandem with news of his company signing a Memorandum of Understanding (MoU) with the Telangana State Information Technology, Electronics and Communication (ITE&C) department to establish India's very first Blockchain District – Switzerland is famously home to the 'Crypto Valley' in Zug, another hub designed to foster emerging blockchain startups, innovations, educate and so on.
With that said, it should also be noted that relative to population, India sits far lower on the table (89th of 196). With a population of around 1.3 billion, there is only one blockchain developer per 100k in India – one spot above them is Japan, who has the same number of developers per capita despite the population being almost ten times smaller.
In this regard, India manages to beat Mongolia who, like the rest of the countries below India, have zero blockchain developers per 100k population.
A Brief Timeline
The topic of cryptocurrencies is a contentious one for India which can factor into holding back the domestic industry, a matter of which is likely spurred by the inconsistent and occasionally aggressive stance held by the government.
In April 2018 India's central bank, the Reserve Bank of India (RBI), discouraged all banks and regulated financial entities from facilitating cryptocurrency related transactions – a decision that was immediately petitioned against, although this was not an official ban, and instead of a stern policy decision.
Following this, a study of Indian software developers published in May 2018concluded that of the estimated two million developers, only 5000 or so have the skills to work on cryptocurrency and blockchain projects. Though it optimistically suggested that 10,000 more could be trained with relative ease and a further 30,000 would require more rigorous training.
Pressed to provide an answer to cryptocurrency laws, a July 2018 report from the Law Commission of India acknowledged virtual currencies as a valid form of electronic payment in the context of online gambling, despite the 'ban' still being in place.
Decisions
At the end of October, president of an Indian non-profit trade organization said that cryptocurrencies were illegal ahead of any official laws being passed; meanwhile, the financial stability and development council (FSDC) deliberated the use of "private cryptocurrencies" according to a press release from the government's Press Information Bureau (PIB).
Though officials maintain a pro-blockchain stance as demonstrated recently when India conducted its first private sector blockchain business transaction, the fate of cryptocurrencies remains yet to be seen.