SubQuery Unveils Data Indexing Support for Terra Blockchain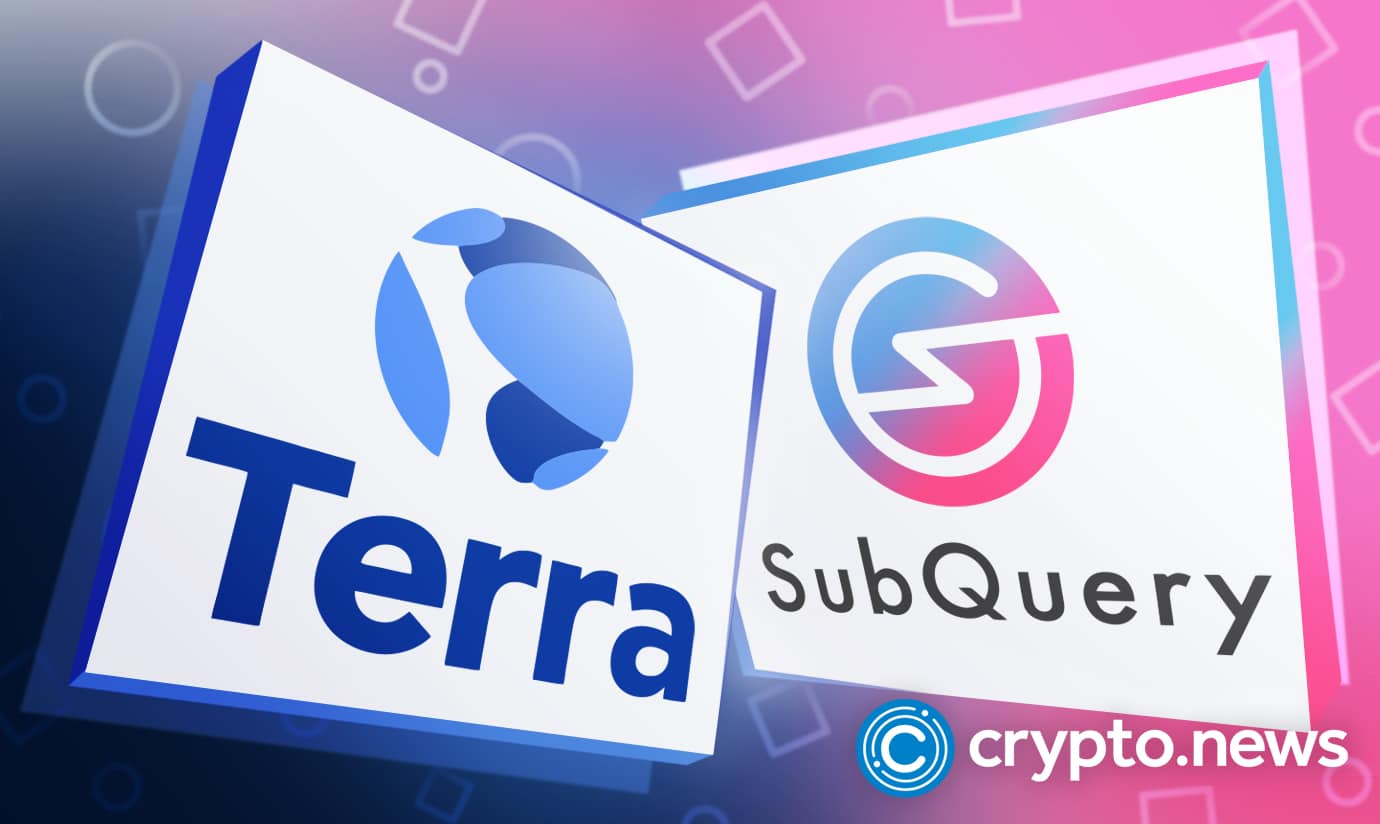 SubQuery, a blockchain developer toolkit that allows people to build Web3 applications today announced it had become the first indexing protocol to support Terra.
SubQuery Now Supports Terra Blockchain
In an announcement made today, blockchain developer toolkit provider SubQuery stated it had introduced support for the Terra blockchain.
For the uninitiated, Terra is a blockchain protocol that deploys a wide array of algorithmic decentralized stablecoins including its own native governance token LUNA.
SubQuery is an industry-leading data indexing technology provider that helps developers with the tools required to easily organize, store, and query on-chain data for their protocol and applications. SubQunery abstracts the backend and eliminates the need for custom data processing services and enables developers to focus on product development and user experience instead of building their own indexing solutions from scratch.
Commenting on the development, Natalie Luu, Head of Ecosystem Development at Terraform Labs, said:
"Terra is a strong believer in projects that can empower Terra developers, and SubQuery is an excellent example of a multi-chain project expanding to Terra's thriving ecosystem. Building on Terra will be easier now that Terra developers can use SubQuery as an indexing solution."
What's In It for Terra?
The partnership with SubQuery means that Terra developers will now have seamless access to all the tools, documentation, developer support, and other benefits from the SubQuery ecosystem. They will also be eligible to participate in SubQuery's Grants Programme.
Further, Terra is supported in SubQuery's free managed service that offers enterprise level infrastructure hosting and processes hundreds of millions of requests each day.
Commenting, Sam Zou, Founder and CEO of SubQuery said:
"SubQuery is a fundamental piece of web3 infrastructure and we are delighted to support the explosive growth occurring in Terra. We can't wait to see how teams in the Terra ecosystem leverage SubQuery's leading-edge indexing technology to build fast and feature-rich dApps."
Another Milestone for SubQuery
SubQuery's support for Terra comes shortly after it introduced support for EVM-compatible smart contracts platform Avalanche earlier this year.
Founded in 2021, SubQuery has cemented itself as the leading data indexing solution in Polkadot and has witnessed rapid growth by serving hundreds of millions of queries each day to leading projects such as Acala and Moonbeam.
The rapid growth has forced SubQuery to develop a priority list of five other Layer-1 blockchains that they intend to support in 2022. Terra is just the second of these five blockchains. A major contributor aiding toward the support for Terra was contribution from the winner of a $12,000 challenge during the Gitcoin GR12 Hackathon.
Currently, SubQuery is burning the midnight oil to decentralized and tokenize the protocol to develop the SubQuery Network which is primed to launch in Q2 2022. The SubQuery Network will be simple and accessible to all, will help in payment methods innovation, and most importantly, will support indexing Terra projects.