Suex Crypto Exchange Sanctioned by U.S. Treasury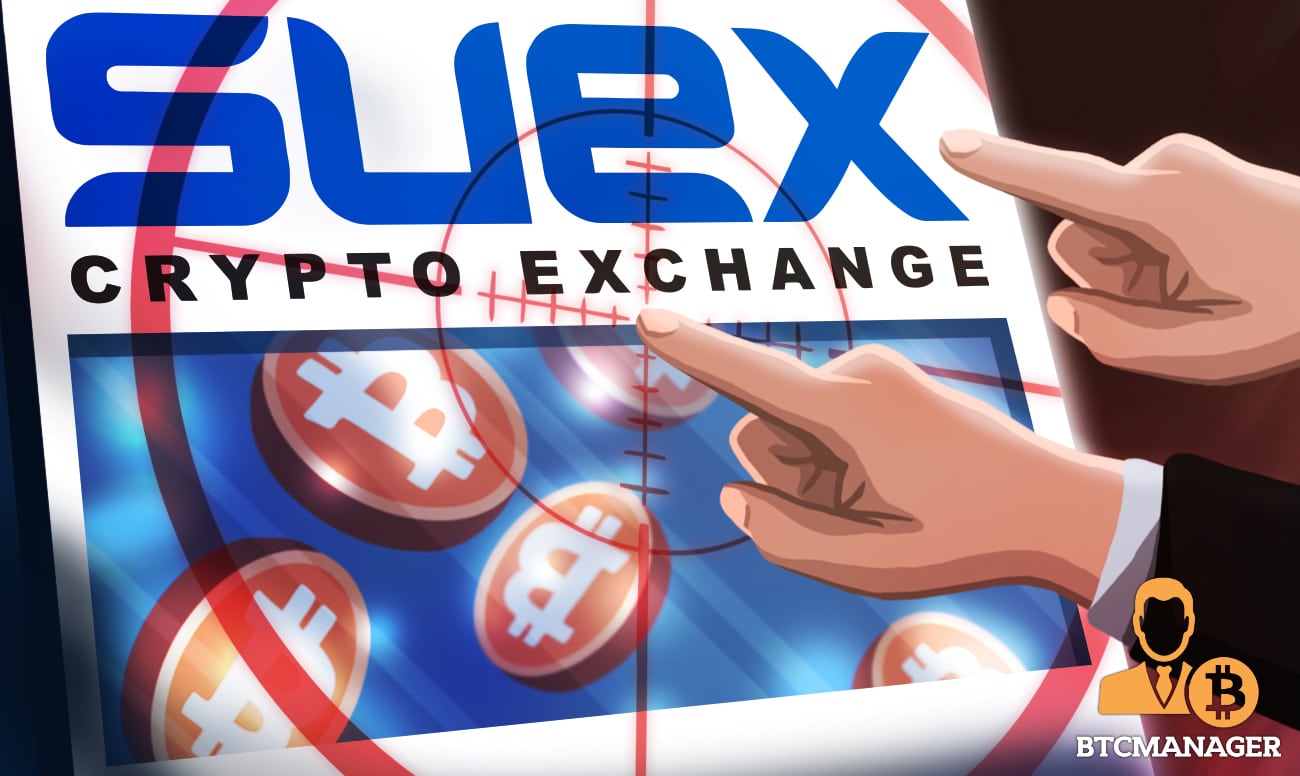 Suex.io cryptocurrency exchange has been sanctioned by the United States Treasury Department's Office of Foreign Assets Control (OFAC) for allegedly facilitating ransomware payments for hackers. The President Joe Biden administration has intensified efforts to curb ransomware attacks in the country, according to reports on September 21, 2021.
Suex Exchange Sanctioned 
Suex.io, a cryptocurrency exchange operating from Russia but incorporated in Czechia, has been sanctioned by OFAC for its involvement in ransomware operations, making it the first-ever bitcoin (BTC) trading venue to receive a sanction.
Per sources close to the matter, the U.S. government believes that as much as 40 percent of known transactions facilitated by the exchange are illicit deals though it is still unclear whether Suex played a role in the recent ransomware attacks in the state.
 For the uninitiated, during a ransomware attack, hackers break into the computer networks of their victims and get the files and applications on their systems encrypted, making them inaccessible. These bad actors then demand ransom to be paid usually in crypto before the victim can regain access to their computers.
More Firms May Get Sanctions 
According to the Treasury, in 2020 alone, ransomware payments amounted to $400 million, more than four times that of 2019. Now, the government has vowed to continue to fish out and sanction bad actors like Suez.
The U.S. government has warned companies operating in the country to avoid paying ransoms to criminals, as such actions would only spur the hackers to orchestrate more attacks in the future.
"Companies that facilitate ransomware payments to cyber actors on behalf of victims, including financial institutions, cyber insurance firms, and companies involved in digital forensics and incident response, not only encourage future ransomware payment demands but also may risk violating OFAC regulations. The U.S. government strongly discourages all private companies and citizens from paying ransom or extortion demands," declared the treasury Department.
However, Deputy Treasury Secretary, Wally Adeyemo has made it clear that in situations where the victim feels that paying the ransom is in their best interest, they must first notify law enforcement before making the move, in order to avoid getting sanctioned.
Unlike regular cryptocurrency exchanges, Suez's mode of operation is somewhat opaque, as new users can only join the platform via a referral system run by its trusted intermediaries. Suex handles only high-value deals (a minimum of $10k) and all transactions are completed in-person at its offices.
At press time, the bitcoin price is hovering around $42,330, with a market cap of $796.78 billion, according to CoinMarketCap.