SUI drops to all-time low as market turns red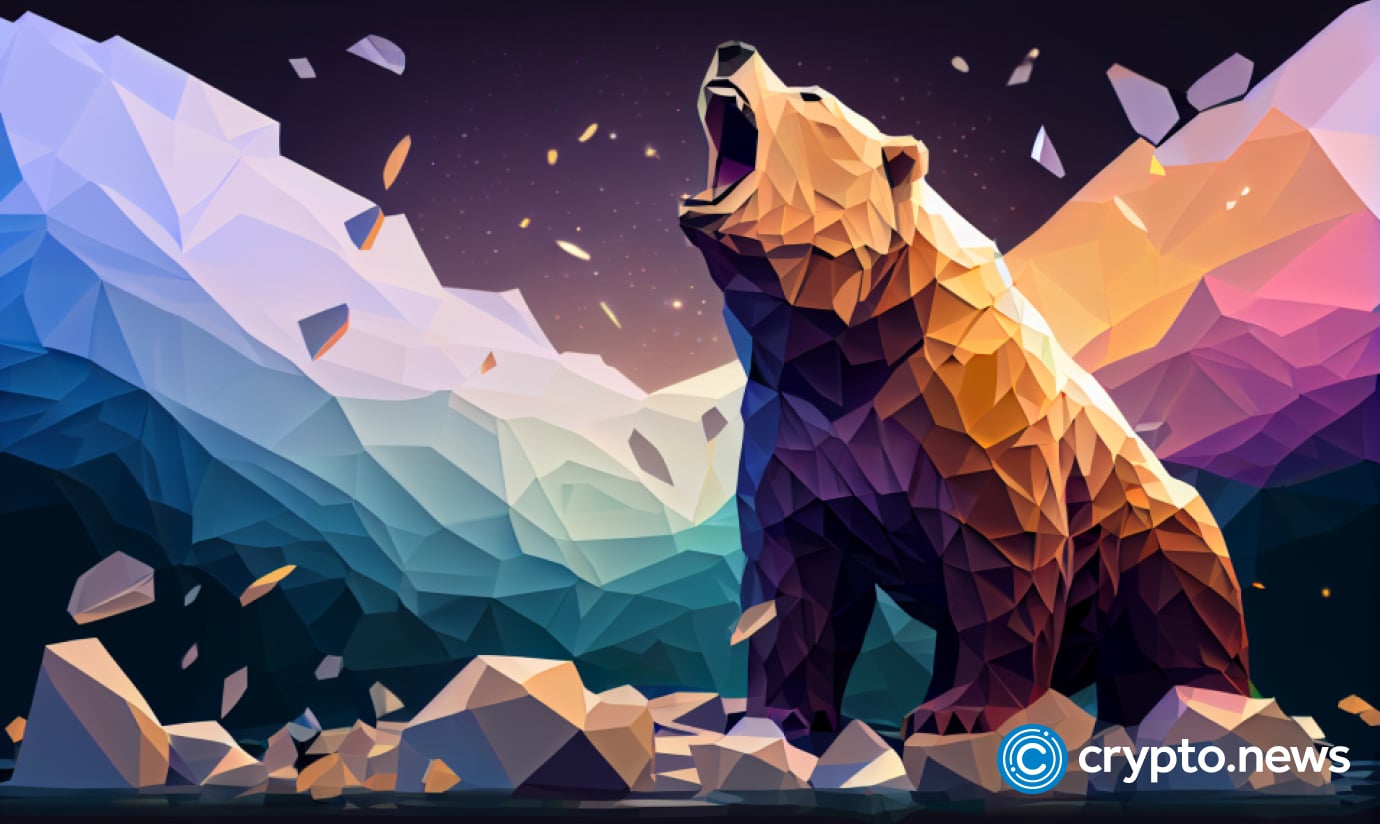 Three weeks after its mainnet launch, the sui token (SUI) drops to an all-time low (ATL) as the broader crypto market turns red. 
SUI was launched on April 18 at an initial coin offering (ICO) event at a starting price of $0.1 per coin. Two weeks later, the layer-1 blockchain's mainnet was launched, and the token was listed on the largest crypto exchange, Binance, on May 3.
On the day of the Binance listing, SUI suddenly rose to its all-time high (ATH) of $1.71 and has been gradually plunging since then. The ERC-20 token dropped by 70% just one day after its mainnet launch.
Moreover, the sui token is down by 9% in the past 24 hours and trading at roughly $0.97 at the time of writing, marking an all-time low. Sui's trading volume, however, has risen by 68% over the past day, reaching almost $200 million.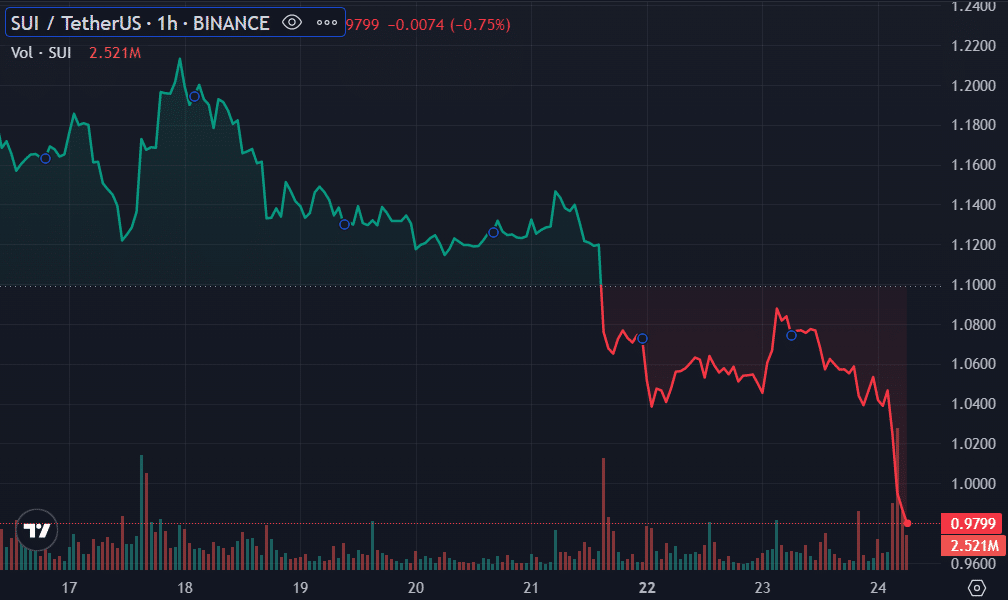 The current drop comes as the global crypto market has suffered notable losses in the past 24 hours. According to data provided by CoinMarketCap (CMC), the total cryptocurrency market capitalization plunged by $21 billion over the past day, dropping from $1.140 trillion to $1.119 trillion.