Swash Launches IDO to Increase Data Ownership and Revenue Streams for Web 3.0 Users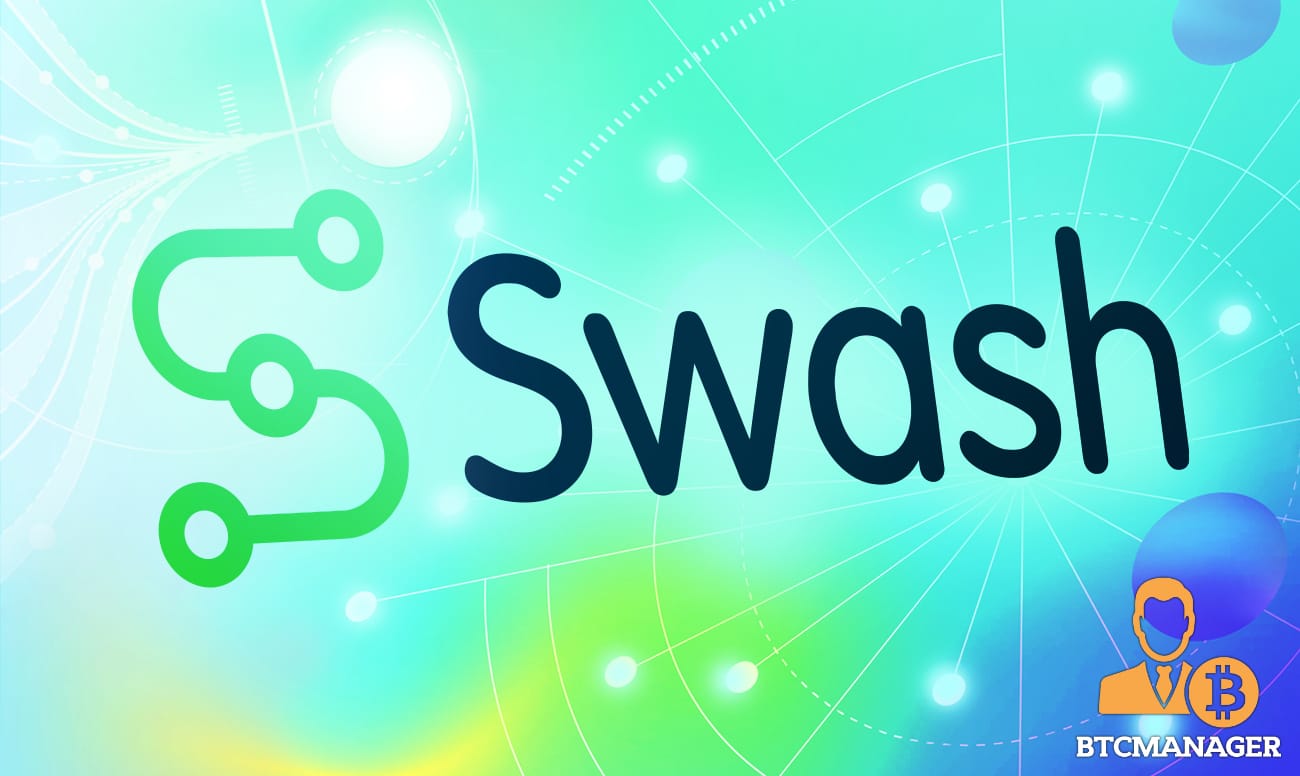 The last decade and a half witnessed the rise of web applications that are dynamic, interactive, and user-centric. Today, content has increasingly been provided by users instead of platforms themselves, and household names like Facebook, Twitter, and Wikipedia provide excellent examples of websites that have evolved in this way. 
These well-known applications comprise the current but fading era of the internet known as Web 2.0, yet they are presently giving way to the next wave of technology known as Web 3.0. A major differentiating factor between these generations is that Web 3.0 exists on decentralized networks such as blockchains like Ethereum, and this transformation is changing the relationship between platforms, users, and content in many significant ways. 
Web 3.0 Improves User Experience Through Decentralization
Web 3.0 fixes a lot of problems with the current state of the internet. First of all, the pages and applications that power Web 2.0 are housed on servers that can shut down for hours, leaving users in the dark ages as they wait for Whatsapp or Instagram to come back online. 
Downtime, as exemplified by Facebook's recent outage, becomes a thing of the past for Web 3.0, due to the fact that the decentralized applications (dApps) that form the beating heart of Web 3.0 cannot be shut down. 
These dApps are built on decentralized networks like blockchains, which have nodes spread out all over the world, so it would be nearly impossible for a power outage, human error, or government action to limit access to a dApp. 
Even if a dApp's user interface goes down, which could happen if its homepage were hosted on a centralized server, users can still use the dApp's services by interacting directly with the dApp's smart contract.
A Decentralized Web 3.0 Means Users Can Own Their Data
The features that make Web 3.0 dApps unstoppable are the same features that allow users to take ownership of their own data. 
In this decentralized paradigm, one could think of data custody existing in the same way as the custody of crypto tokens, and users would need to authorize the transfer of their digital assets, whether these assets come in the form of tokens or data, to another party in order for these assets to leave their wallets. 
For example, when interacting with decentralized finance (DeFi) smart contracts, ETH can only be moved into a staking contract if the owner of that ETH authorizes such a transaction. When interacting with a social networking platform that sells ad space targeted at certain users, information about a user's browsing habits and recent online purchases could be shared only if that user gives the OK, so users would have the same custody and authority over the use of their data as they do over their crypto.
For the applications that comprise Web 2.0 today, users are essentially products that create valuable data for stacking profits. In 2018, it was estimated that 63% of Facebook's revenue was garnered from collecting personal information provided by its users to aid the sales of targeted advertising, and users saw none of that money themselves. 
Web 3.0 makes it possible for users to own and monetize their data instead of a corporation, so they can earn a piece of the massive amount of value data is worth these days. 
This may seem like a highly technical endeavor, but an application called Swash is providing a user-friendly way for people to regain control of the data they create and use it to create revenue streams for themselves. 
Join Swash to Create a Better Web 3.0 for Users and Their Data
Swash has already launched a working browser extension with over 80,000 users on board. In addition, Swash was recently named one of Coinlist Seed's Fall 2021 batch participants and closed a successful $7 million private round from investors interested in furthering data sovereignty and users' rights to personal data. 
A forthcoming public sale of $SWASH tokens will further enable Swash to ramp up its development through an Initial DEX Offering (IDO) that goes live October 29, 2021. Swash's whitelist recently closed with an incredible 45,000 applicants for only 20,000 places. Keep an eye on Swash's IDO and future roadmap as one of the leading Web 3.0 projects on the market.