Swedish Regulatory Body (FSA) Warns Against Crypto-assets Products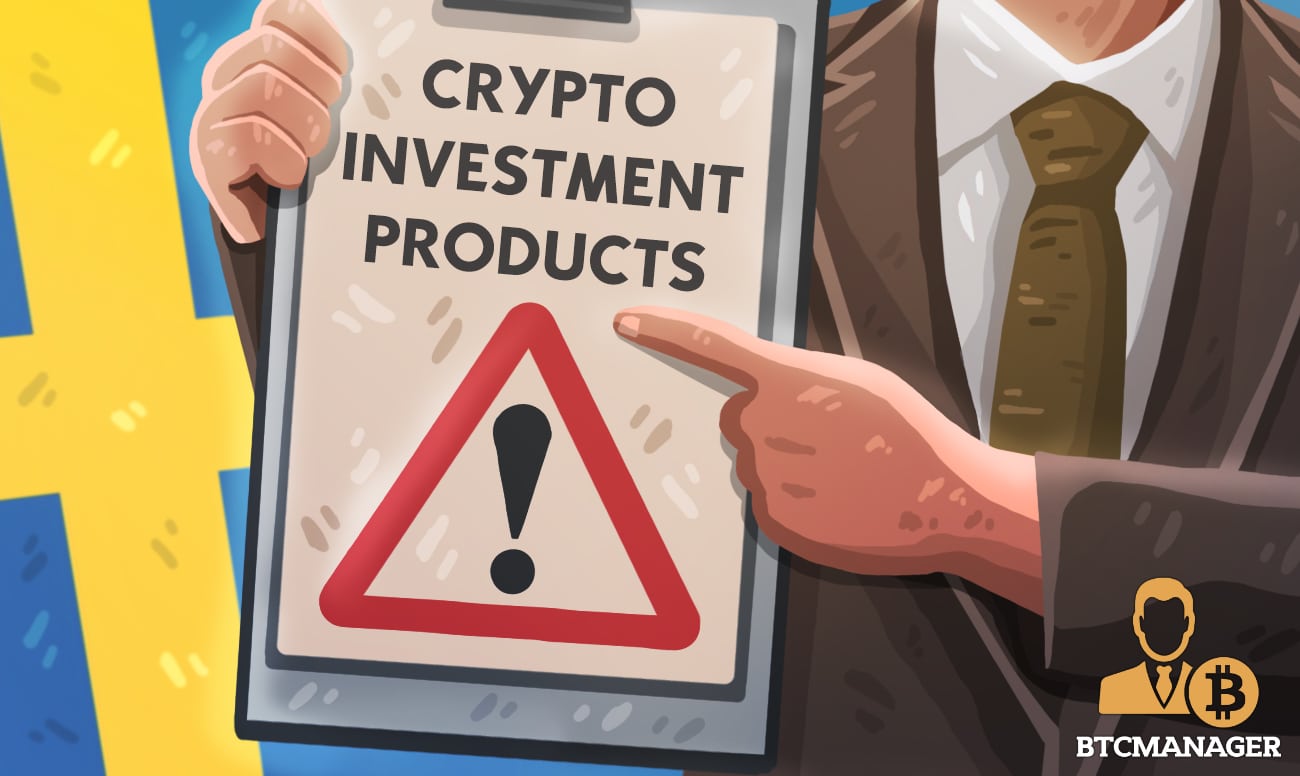 Swedish Financial Supervisory Authority (FSA) has issued a warning to citizens regarding the trade of crypto-asset products. This comes after the regulatory body previously warned about the risks with trading in crypto-assets. 
Crypto-assets Products Unsuitable for Retailers
The latest warning from the FSA was revealed in a blog post on the regulatory body's website on Monday, Feb 22.
According to the report, the regulator revealed that it had taken a thematic review of the market for financial instruments that are backed by crypto-assets.
The result of which showed that there is a high risk that consumers will lose money on their investments. Also, the report stated that crypto-asset products like Bitcoin exchange-traded products might be unsuitable for retail consumers.   
FSA Director General Erik Thedeen further added that retail consumers are disadvantaged due to inadequate consumer protection. He also cited the volatility of crypto assets as another factor that makes crypto-asset products risk for retail customers. 
"The consumer protection available is inadequate, and crypto-assets are difficult, if not impossible, to value on a credible basis. That is why we are warning consumers about the risks associated with these financial products."
Bitcoin ETFs have become popular in recent years due to their regulated nature and are typically favored by institutional investors. Also, Sweden currently offers one of the first bitcoin tracker ETPs available on the FSA regulated exchange in NASDAQ/OMX in Stockholm.  Despite its offering by regulated exchanges, Bitcoin ETFs are still considered by many to be a risky form of investment. 
Crypto Market Still Possesses Risks Despite Recent Gains
It is no surprise that more financial regulators are issuing warnings about cryptocurrencies and digital assets. The massive bullish run has witnessed a significant upturn in the popularity of crypto-assets, especially Bitcoin. 
There has been massive coverage on the leading asset movement that increased by more than 200% in 2021. Today's market dip highlighted the dangers of cryptocurrencies, with more than $10,000 wiped in bitcoin price within a few hours, which led to billions of dollars liquidated from traders. 
Nevertheless, cryptocurrencies represent a revolutionary form of finance that will only improve payment systems in the future. Regulators across the world have no option than to adapt to this rapidly growing industry.