Sweet NFT Ecosystem Adds Support for Tezos Blockchain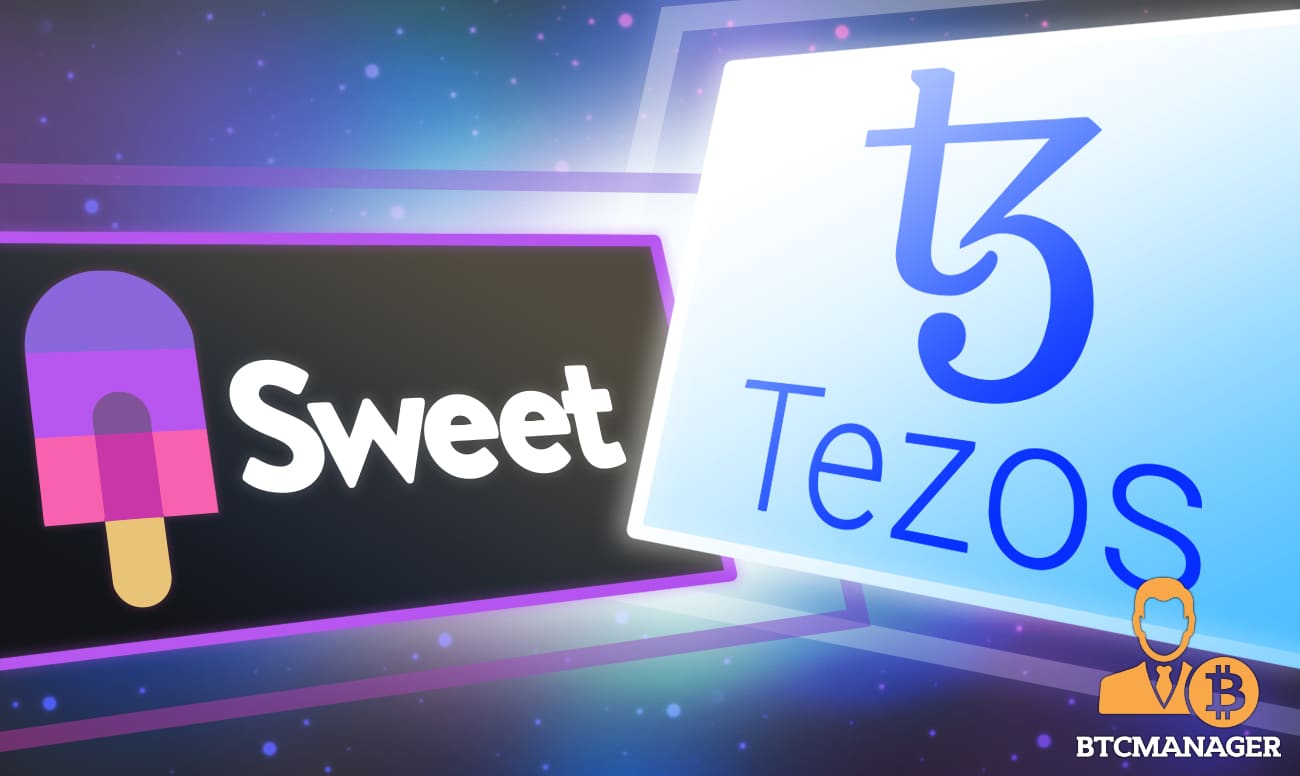 Sweet NFT ecosystem has adopted Tezos (XTZ) as its official blockchain partner. The Sweet project has cited Tezos' energy efficiency and scalability as its reasons for choosing the network. McLaren Racing will launch its McLaren Racing Collective NFTs on Sweet starting from October 24, 2021.
Sweet NFT Adopts Tezos (XTZ)
At a time when enterprises and even nation-states around the globe are making serious efforts to reduce their carbon footprints and contribute their bit towards a greener ecosystem, Sweet, a leading enterprise-grade non-fungible tokens (NFTs) solutions provider, has adopted Tezos (XTZ), a proof-of-stake (PoS) energy-efficient blockchain network for its operations.
Sweet's Tezos integration coincides with the upcoming release of the super rare highly gamified McLaren Racing Collective NFT fan experience on the Sweet NFT ecosystem, an event that will make it possible for McLaren Racing fans to collect highly unique McLaren F1 digital car parts to build their own NFT McLaren F1 car.
Sweet NFT claims to be focused on offering brands exciting ways to offer digital collectibles to their audiences and the team says it firmly believes that the integration of Tezos into its processes will unlock a new wave of growth for its highly intuitive, user-friendly, Sweet NFT marketplace and wallet.
Commenting on the adoption of Tezos, Tom Mizzone, CEO of Sweet said:
"McLaren Racing is revolutionizing the digital collectibles space by providing fans with unprecedented views of the MCL35M car parts as true 3D NFTs that can be spun around, fidgeted with, and viewed from all angles. Additionally, McLaren Racing has gamified the entire collectors' experience as their fans race to collect all the individual 3D car components to unlock the interactive 3D MCL35M Formula 1 car and access unique fan experiences."
Build Your Own McLaren F1 Car
Starting from Sunday, October 24, McLaren F1 fans will be able to collect various important parts of a McLaren F1 car and build their own digital racing cars. The team says each part will have its level of scarcity and a maximum of 35 NFT cars will be assembled with the parts available.
The first batch of collectible parts (left-wing mirror, Right-wing mirror, FR wheel, and FL wheel) will be released for collection on October 24, during the U.S. Grand Prix in Austin, Texas via Sweet.
"We built the entire McLaren Racing Collective on Tezos for its eco-friendliness, and its compatibility with large-scale use cases and support for NFTs. Tezos allows us to continue to prioritize and maintain a seamless, user-friendly digital collecting experience. We expect to see a large move into Tezos NFTs across many IP holder verticals and marketplaces," added Mizzone.
With McLaren's F1 car digital collectibles set to go live on Sweet NFT platform, the former now joins Sweet's growing list of partners which includes the National Hockey League, the NBA, Burger King, Estee Lauder Corporation, Dave & Buster's, Keb Mo, Lil Pump, Pentatonix, and a host of others to be announced shortly.