SWIFT Partners up With Symbiont to Pilot Corporate Data Blockchain Project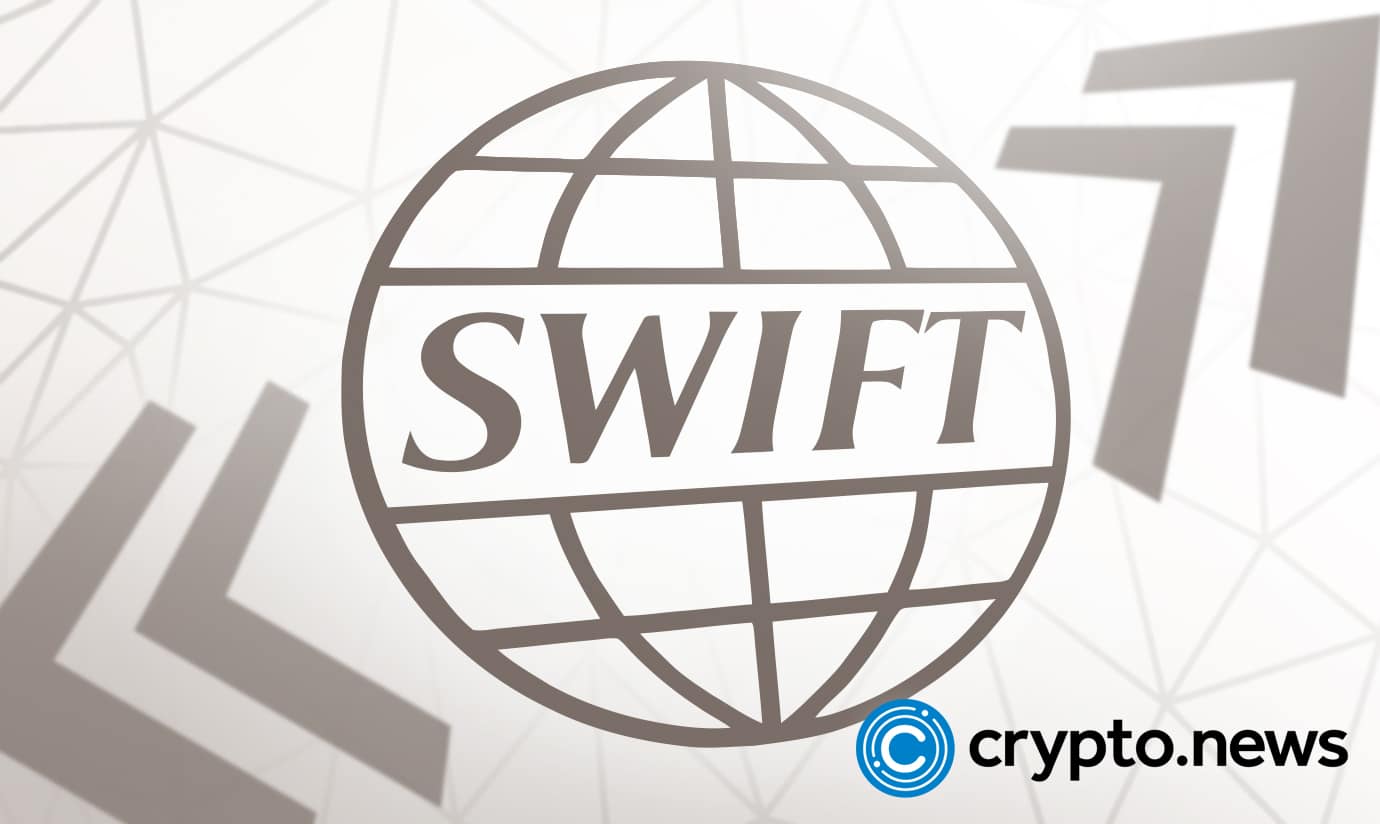 SWIFT, the global messaging system used by financial institutions, announced a collaboration with fintech company Symbiont to deliver more accurate data to financial companies via blockchain technology.
SWIFT Piloting a Project With Symbiont
The Society for Worldwide Interbank Financial Telecommunication (SWIFT) is piloting a project with fintech firm Symbiont.
In a blog post on Tuesday, SWIFT disclosed that the partnership, which includes Citigroup Inc., Vanguard, and Northern Trust, aims to drive "efficiencies in communicating significant corporate events" such as dividend payments and mergers.
As a global financial artery, SWIFT transmits secure messages among 11,000 companies in over 200 nations and territories, facilitating transactions worth trillions of dollars. The operation received a lot of attention earlier this year when war broke out in Ukraine as a result of Russia's invasion. The US and Europe have removed several Russian banks from SWIFT, hampering their efforts to move money and operate abroad.
SWIFT will automate corporate action workflow using Assembly, a technology platform developed by Symbiont, according to the post. SWIFT said it will use the platform's smart contracts and blockchain capabilities to "create a network effect that leverages our 11,000+ institutions connected to SWIFT globally."
Under the initiative, corporate action data from SWIFT messages will be translated using SWIFT's translator and uploaded to Symbiont's blockchain. The information sent between participants will then be compared by Symbiont's smart contract technology, identifying "discrepancies, contradictions, or inconsistencies across custodians," according to Tom Zschach, chief innovation officer at SWIFT, in the post.
Drive for Innovation in Payment Space
SWIFT's collaboration with Symbiont, a US financial technology firm, comes on the heels of past efforts to innovate in the payment space. SWIFT has already worked with the Bank of International Settlements to examine the advantages of having a common language for cross-border payments.
SWIFT was established to facilitate communication between banks in various countries. The private network was supposed to be more secure, and its messages followed a protocol that allowed banks all over the world to rapidly understand them. However, it has not been immune to hacks: hackers have exploited it to perpetrate heists, demonstrating that any system can be vulnerable.
Symbiont's blockchain technology is designed to address inefficiencies in the financial sector.
"By bringing Symbiont's Assembly and smart contracts together with SWIFT's extensive network, we're able to automatically harmonize data from multiple sources of a corporate action event," Zschach said in the post. "This can lead to significant efficiencies."
The pilot is in the works, and a small group of participants will test it and submit feedback in September. If it is a success, SWIFT will expand it to encompass more corporate events and consider extending it to the rest of the SWIFT community.
"Via our smart contract technology, we are enabling market participants to automate the reconciliation process," Mark Smith, co-founder and chief executive officer at Symbiont, said. "We look forward to taking the next steps in exploring what can be built on top of this high-quality- data source."