Swiss-based dua Foundation taps AllianceBlock Fundrs for private token sale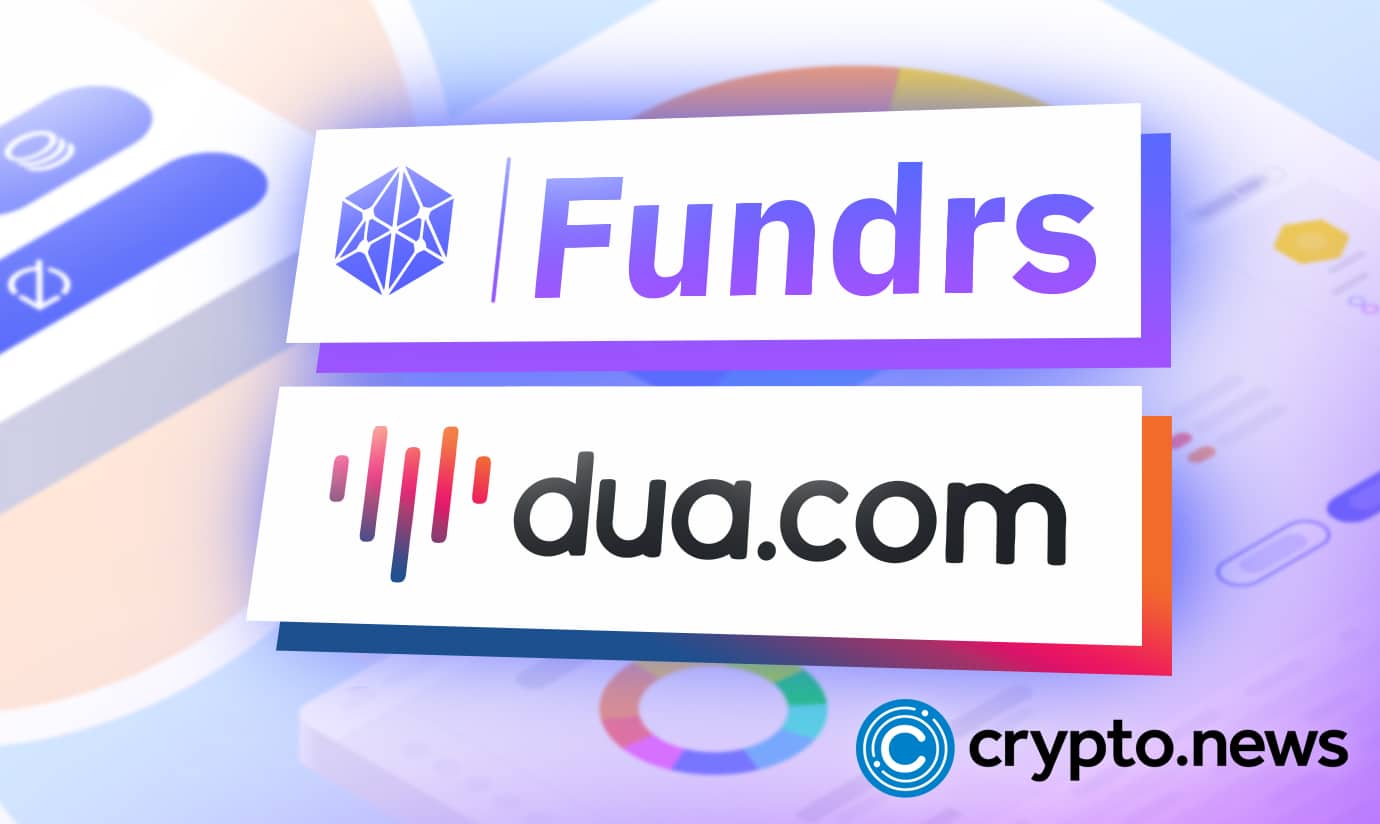 dua Foundation has announced the launch of the DUA token private sale event on AllianceBlock Fundrs. The DUA token sale event runs from November 23 to December 14, 2022.  
DUA token sale is now live
Barely one month after becoming the first project to get listed on AllianceBlock's Fundrs, the dua Foundation, a Dutch-based non-profit organization that claims to be focused on promoting, growing, and developing globally fragmented communities, has achieved yet another important feat in its development.
Per a press release shared with crypto.news,  the DUA utility token private sale is now live on Fundrs, an Avalanche and Ethereum-based decentralized peer-to-peer (P2P) funding platform from the stables of AllianceBlock. The DUA private sale will run until December 14, 2022.
The Fundrs decentralized infrastructure makes it possible for blockchain-based projects and traditional startups ('Seekers'), to get funding from members of its community ('Funders'). The platform also provides users access to other forms of financing, including convertible loans, peer-to-peer lending, and more.
Commenting on the DUA token private sale on Fundrs, Ardit Trikshiqi, chief payments officer at dua.com said:
"The launch of the DUA token is an innovation for the matchmaking industry. DUA will enable the five million users of dua.com and spotted.de to engage in a participative virtual economy that offers a wide range of services and is growing exponentially every day and millions of individuals and businesses, that are part of globally fragmented communities that are not being supported by traditional financial providers such as banks or money transfer operators can take advantage of it."
Fundrs creating a fair and transparent participatory economy
AllianceBlock says the Fundrs platform is the actualization of its longstanding vision of bringing to life a decentralized participatory economy powered by a fully-decentralized peer-to-peer system based on reputation and merit.
The dua project, which successfully raised $4 million during its Series A funding round, recently released a whitepaper detailing its plans to make life easier for globally fragmented communities via the DUA Token and its dua.com and spotted.de apps.
DUA will function as the utility token of ecosystem apps, dua.com and spotted.de, which are designed to connect people looking to build relationships with like-minded people that share similar traits such as values, religion, language, and more.
Dua.com and spotted.de community members will be rewarded with DUA for their in-app activities, user reputation, and more. The DUA token can also be used to pay for in-app subscription fees, advertisements, and more.
AllianceBlock is dedicated to building seamless gateways between traditional finance (TradFi) and DeFi by creating solutions to real issues in both ecosystems and linking them more closely, thereby creating an integrated system in which the best of both worlds can work together to increase capital flows and technological innovation.
The team believes the DUA funding round and token sale create a transparent, fair, and level playing field for members of the public to participate in the early stages of the dua project, thereby democratizing access to funding rounds like this which were previously accessible to only high-net-worth individuals, VC firms and large investors.
Interested participants can join the DUA token private sale by following the step-by-step guide on the Fundrs Seeker page.
Disclosure: This content is provided by a third party. crypto.news does not endorse any product mentioned on this page. Users must do their own research before taking any actions related to the company.