SwissBorg (CHSB), One of the Most Promising Crypto Projects of 2020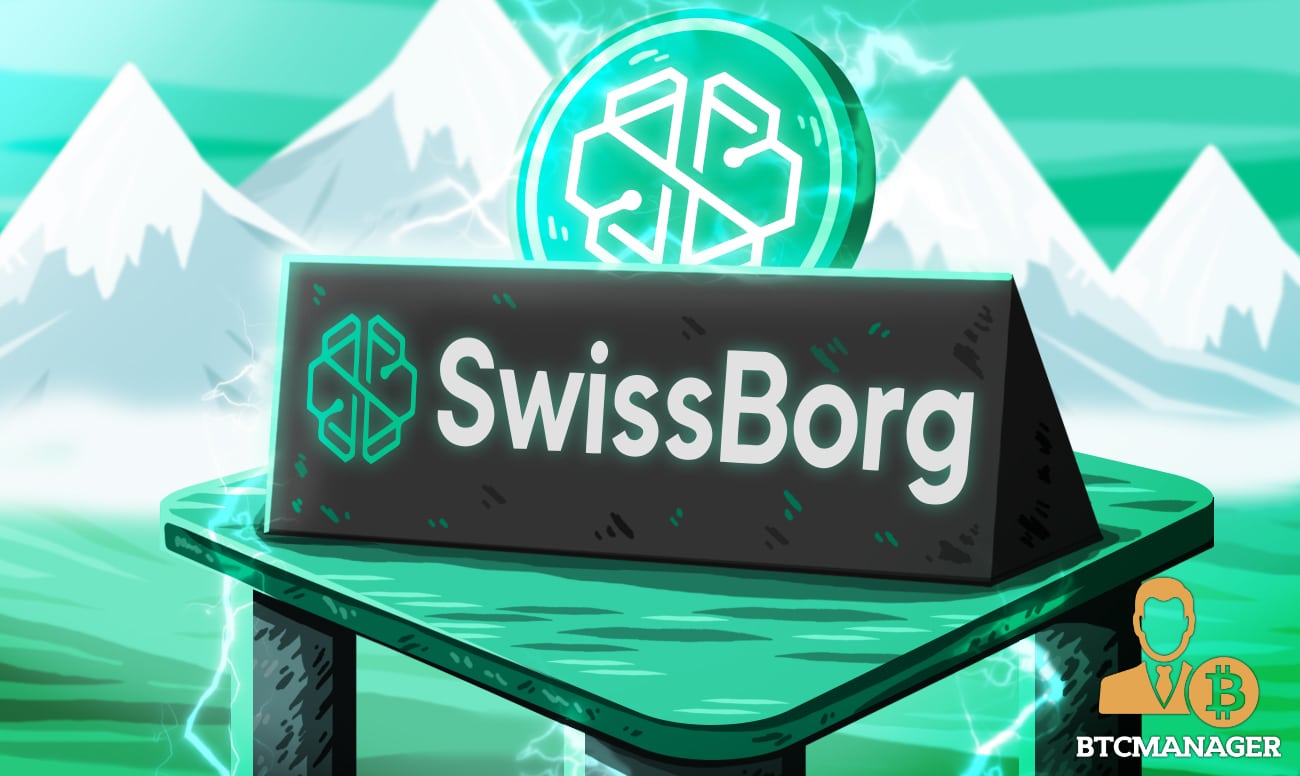 SwissBorg (CHSB), a Swiss-based wealth management platform developed by a team of finance and technology experts focused on making digital wealth management accessible to more individuals.  Their Wealth app enables users to easily buy, store, and/or trade blockchain-based digital assets. SwissBorg has continued to blaze the trail since its launch in 2017 via a successful initial coin offering (ICO) that raised $52 million from 24k individual contributors across the globe. 
SwissBorg (CHSB): Fostering a Democratized Crypto-Economy
While the blockchain craze and initial coin offering (ICO) boom of 2017 ushered in thousands of crypto-focused projects into the infant industry, a good number of those projects have since been abandoned by their creators or died off altogether.
However, three years down the line, and SwissBorg (CHSB) is still growing from strength to strength, functioning in line with its mission to empower the masses, foster financial inclusion, and ultimately make the world a better place with its innovative products and services.
As seen on CoinMarketCap (12:42 GMT, May 20, 2020), the CHSB multi-utility token is up by 2.51% in the last 24-hours, trading at $0.0297, with a market cap of more than $20 million. Interestingly, popular YouTube influencer, That Martini Guy, recently named CHSB among the most promising altcoins to invest in this year. 
Why SwissBorg's CHSB Isn't Just Another Altcoin
It is a multi-utility token that puts the community first. The holder of SwissBorg's CHSB token gets to enjoy several benefits that only come with holding the digital asset, including the ability to stake, exercising their voting rights to play a role in charting the future course of the SwissBorg community, eligibility to participate in the Protect and Burn process (an innovative take on the traditional buyback and burn mechanism) and earn rewards for contributing to the SwissBorg ecosystem.
Unlike a considerable number of digital asset projects that frequently dump millions of dollars worth of their native altcoins into the markets to the detriment of retail investors, the SwissBorg team has taken an investor-first approach in their project.
Specifically, in an attempt to ensure its altcoin, CHSB continues to maintain its value and give holders decent returns on investment, SwissBorg has introduced the CHSB Protect & Burn program, which aims to buy-back and burn large chunks of CHSB during bear markets, with 20 percent of revenues made from transaction fees on the Wealth App.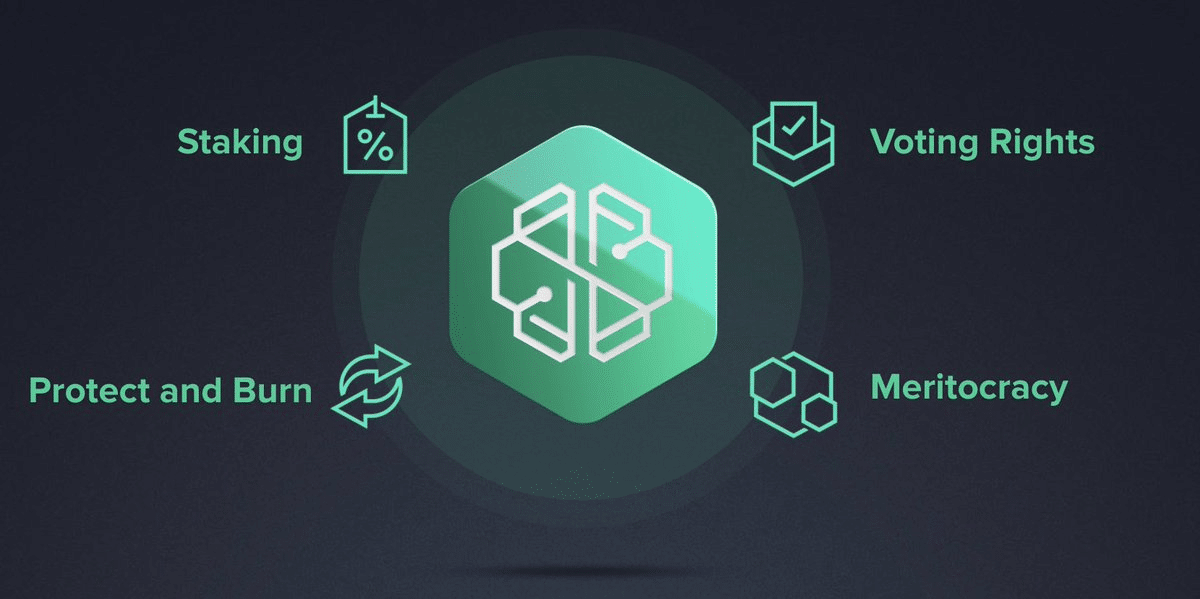 (Source: SwissBorg)
SwissBorg's Protect & Burn approach differs from the traditional buy-back mechanism in that it ensures that long-term CHSB holders are rewarded for holding the token by placing orders to buy-back CHSB when its price is going down. 
This helps the project get rid of short-term price speculators who typically create fake supply pressure on tokens by hoarding them ahead of the announced buy-back dates and then dumping them in the market to push the token price down the spiral.
Notably, SwissBorg recently completed its first CHSB Protect & Burn program and the resultant effect has been quite encouraging, as the price of CHSB and its exchange volume has surged in the last few days. The SwissBorg team describes their new approach: 
"With Protect & Burn, we reward long-term CHSB holders by placing orders to buy-back and burn only when the price of the token is going down. This way, we protect our token and, more importantly, our long-term token holders in alignment with our mission to promote innovation that rewards our loyal community members."
To enable members of the Wealth app and CHSB ecosystem to have a clear picture of what's happening on the platform at every point in time, the team has added a dedicated page on its website called the CHSB Performance Overview page. On this page, users can view important information pertaining to the Wealth App in real-time, including the total amount of staked CHSB (12,220,000), circulating supply (691,886,146), circulating supply burned (97,621), and more.
SwissBorg Wealth App: The Best App to Buy Bitcoin
With a presence in 40 countries and counting, SwissBorg's Wealth App offers users a plethora of benefits including state-of-the-art security of funds with MPC technology, a smart engine that gathers data from multiple leading exchanges to offer the users the best price available, and artificial intelligence-powered market analysis.
That's not all, by staking SwissBorg's CHSB for 1 year, users can have access to a Premium account which they can buy and sell Bitcoins with zero fees. The CHSB is then completely redeemable at the end of one year.
Importantly, the Wealth App team plans to roll out several exciting features in the coming months, to continue to meet the needs of its users across the world.
Download the app and see for yourself.
Final Thoughts
With a vision to give people complete control over their financial assets, SwissBorg has quickly established itself as a reliable and trusted crypto wealth management platform. Trusting in the ethos of blockchain technology, SwissBorg continues to lay the building blocks for a democratized future that values trust, transparency, and financial freedom. 
Users can trade digital assets without any hassle using SwissBorg's multi-utility Wealth App on both Android and iOS platforms. With no hidden fee whatsoever and having support for several popular fiat currencies, the Wealth App is a testimony to SwissBorg's commitment to fostering an inclusive crypto-economy.
Further, the platform's native digital token CHSB continues to function as the force that is committed to the development of the SwissBorg ecosystem at a rapid pace. As mentioned earlier, the project's Protect and Burn program ensures that long-term holders of the CHSB token are duly rewarded. Further, holders of the CHSB token also get the option to participate in important project referendums to chart the future course of SwissBorg.
SwissBorg is pioneering the movement that seeks to constructively disrupt the long untouched world of traditional finance by providing users with a more inclusive and technologically-advanced alternative. Banking on the tremendous potential of blockchain technology, SwissBorg is one of a handful of success stories that have emerged from the digital assets industry this year. It is safe to say, it will continue to be one of the projects to keep an eye on for the future.
Learn more about SwissBorg's wealth app here.