In a Meltdown, SwissBorg Is Proving to Be a Safe, Transparent, and Liquid Crypto Wealth Management Platform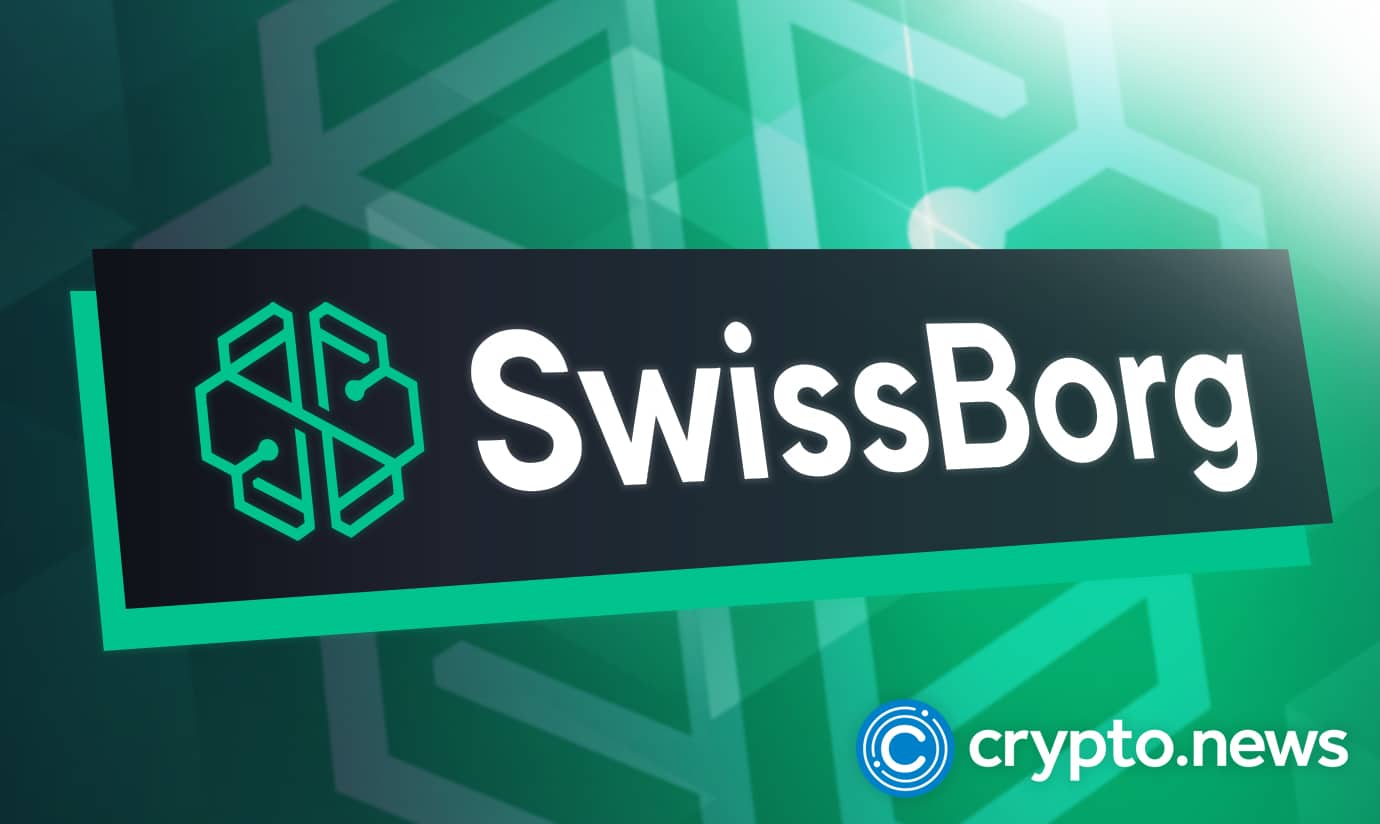 It has been over six months of pain for crypto investors and traders. The recalibration of digital asset prices has seen billions wiped out. As an illustration, the total crypto market cap sank from $2.9 trillion in November 2021 to as low as $910 billion in mid-June 2022. The correction has, in turn, exposed most DeFi projects, forcing some to fold, impacting the markets, and denting investor confidence.
The DeFi Crisis
Specifically, the liquidity crisis in the Celsius Network, a regulated firm where users could high above-rate yields on liquid crypto assets like Bitcoin and Ethereum, the de-peg and fall of UST, an algorithmic interest-yielding stablecoin, and the rumors of Three Arrow Capital (3AC), a hedge fund, being unable to respond to a $5 million margin call on a $1 billion loan they had borrowed from various crypto money market platforms, is a cause for worry, considering their ramifications.
If anything, the collapse of Celsius Network and 3AC would be catastrophic for the industry and, worse, draw in cycling regulators who want to reign in on the sphere. This will only be the case because regulators, after all, are mandated by law to protect clients when events go south, like now.
How SwissBorg Stands Out from the Crowd
However, fear, worry, and mistrust don't always have to be the order of the day in crypto, regardless of whether the sphere is developing and laws are being conceived.
As a point of concern, most crypto firms currently under duress due to falling crypto assets have been accused of being defiant and over-leveraging in their quest for profit maximization.
The result was a cascade in illiquidity that has seen investors, in some instances, barred from accessing and withdrawing their valuable assets. As is the case, innocent investors are bearing the brunt of the platform owners' irresponsibility.
In light of this, SwissBorg, a regulated crypto wealth management firm, is demonstrating to the world and crypto the best way protocols should operate and keep their clients' interests at heart.
Why SwissBorg?
SwissBorg is a multi-platform, multi-award-winning application that allows users to invest in crypto the smart way. The platform boasts a fine-tuned smart engine connecting to leading exchanges like Binance, Kraken, LMAX, HitBTC, and Bitfinex, advanced portfolio analytics tools, and a Smart Yield for users to earn passive income on top liquid digital assets like Bitcoin and Ethereum. SwissBorg also complies with stringent regulatory requirements and conveniently supports over 15 fiat currencies.
As of mid-June 2022, SwissBorg had over $610 million of assets under management, offering secure services to over 655k users. At the same time, the platform ensured diversity by listing more than 1.7k unique trading pairs for its global clientele base.
Taking a Client-First Approach to Fund Security
In this crypto winter, users are drawn to SwissBorg because it remained steadfast and didn't buckle amid intense selling pressure. This ability stems from their prudent budgeting and risk management strategies. SwissBorg takes a client-first approach by segregating funds from its operational funds.
Second, they prioritize liquidity as the first shield against market downturns. As such, the team holds two-thirds of its assets in liquid cash and stablecoins. The remainder is denominated in top, liquid, and battle-tested crypto assets in the top-10 by market cap with proven fundamentals.
According to Alex Fazel, deciding to prioritize liquidity and denominate most of their asset holdings in fiat is strategic and critical for investor confidence.
"While the SwissBorg team is a fan of many altcoins, as a business, we have the responsibility to protect our users' assets, maintain our services, and keep our Treasury in lower-risk cryptos. This ensures SwissBorg will be able to do this. For this reason, SwissBorg never took on any exposure to UST."
SwissBorg's assets and their CHSB holdings in Treasury, the team assures, can allow the platform to operate hitch-free, even if prevailing market conditions prevail for the next two years. Their CHSB token holding, the team explains, isn't used as a means of meeting expenses or being considered in budgeting. Instead, the token is used as extra insurance.
Fund Segregation and MPC Keyless Technology
Additionally, by remaining compliant and licensed, SwissBorg's clients are sum-assured that their funds aren't used to run the company. Instead, the platform can quickly meet its obligations and run smoothly from revenue earned.
Furthermore, SwissBorg has gone the extra mile to protect user funds instead of using cold or secure crypto-wallets. They use FireBlocks' MPC keyless technology, a system that incorporates advanced cryptography to protect the funds and privacy of crypto holders. FireBlocks is a regulated custodian offering institutional-grade protection of digital assets and is trusted by top-tier exchanges and providers, including Genesis, Parafi Capital, Aave, and more.
The decision to implement the MPC keyless technology is because of existing flaws in wallets. They can be hacked or be subjected to phishing attacks, which may permanently lose digital assets. This is considering the immutability of crypto transactions, a fact SwissBorg is aware of and can't subject their clients to such risks.
SwissBorg Passed the Penetration Test
Last year, SwissBorg also contracted a reputable blockchain security firm to run a penetration test on its mobile app for eight days. The team wanted to test how well their clients would fare if they were subjected to a cyber-attack. Auditors found that SwissBorg was secure, and no critical bug or vulnerability was discovered. Notably, their recommendation for all users to have 2FA protection yielded fruit because none of those who had implemented this check were affected.