Synapse Network Launches New Investor Protection Program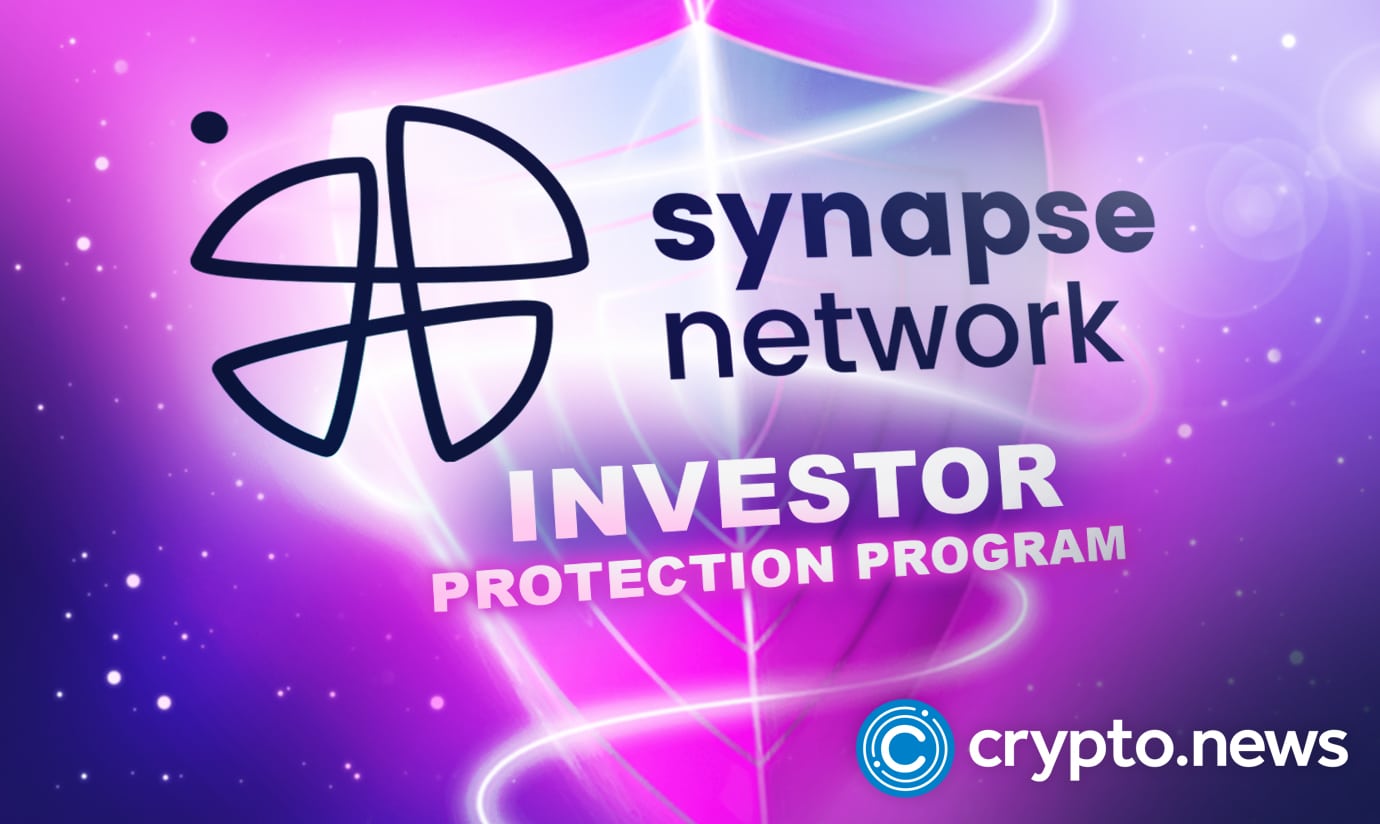 Synapse Network has introduced a new Investor Protection program designed to further make it impossible for projects under its launchpad to orchestrate a rugpull or offer investors lesser returns than what was initially promised.
Synapse Raises the Bar for DeFi Projects
Synapse Network, a cross-chain investment, and start-up acceleration ecosystem focused on giving everyone a chance to contribute to promising early-stage crypto projects, has launched its Investor Protection program that further raises the standards for DeFi and crypto startups in the Synapse ecosystem.
According to the Synapse team, a good number of crypto projects are currently facing difficulties, with some left with no choice but to lower the quality of their product offerings or cut down previously announced introductions, to the detriment of investors.
Synapse wrote:
"The Synapse Network launchpad has always had incredibly strict requirements for project listing. But we felt that in this period of unrest, we needed to not only give the best possible opportunities to our community, we also needed to actively protect them from bad investments, and from this conclusion, the Investor Protection Program has been launched."
The Synapse Investor Protection Program
As part of the new Investor Protection program of the Synapse Network, the team has made it clear that it will ramp up its quality control procedures for prospective projects, to ensure it doesn't miss anything while trying to fish out loopholes in applicant projects, while also implementing multiple additional guidelines for existing projects in its ecosystem.
Synapse says it has also formulated new internal rules for its partner projects, to ensure its entire ecosystem is united and focused on a single task of improving community standards. Projects that fail to abide by these rules will risk giving back to the community all or part of their investments.
Additionally, going forward, all crypto projects under the Synapse launchpad must
Endeavor to keep their token price above the level it was offered to investors during their initial decentralized offering (IDO) or public round until 41 percent (for projects that released over 41 percent of their token on the listing day) of the tokens from the IDO event have been distributed or for seven days from its listing date.
Ensure the amount of locked liquidity is up to $200k and the minimum lock-in time is until the vesting schedules for private rounds end. Projects that raise less than $3 million may lock up a lower amount but not less than $100k
Project teams are not allowed to sell off tokens from their tokenomics liquidity pools under any circumstances or malpractices that may be harmful to investors.
"The Synapse team will greatly increase efforts to gather and share information amongst other top-tier launchpads about known investors who often dump tokens on the market in harmful ways. We will also actively support projects to eliminate seedy VC funds contributing to excessive price dumps during the project's infant phase," the team added.
That's not all, Synapse has also stated categorically that all projects in its ecosystem must provide the addresses of the smart contract for their vesting pools (such as marketing, team, advisory, etc) for active monitoring, pass strict security audits, and significantly reduce the time between their IDO/ public round and the listing, amongst other requirements. The new rules will be effective from May 1, 2022, at exactly 18:00 UTC.
Additionally, Synapse has decided to reduce the annual percentage ratio (APR) of its staking pools in a bid to combat inflation due to a massive influx of new members to its ecosystem.
"These new introductions are made to ensure the best possible experience for our community, investors, and partners, offering security, stability, and value never seen in DeFi, to create better standards for the industry as a whole," declared the Synapse Network team.