TARA is now listed for trading on KuCoin, BitMax, and Gate.io.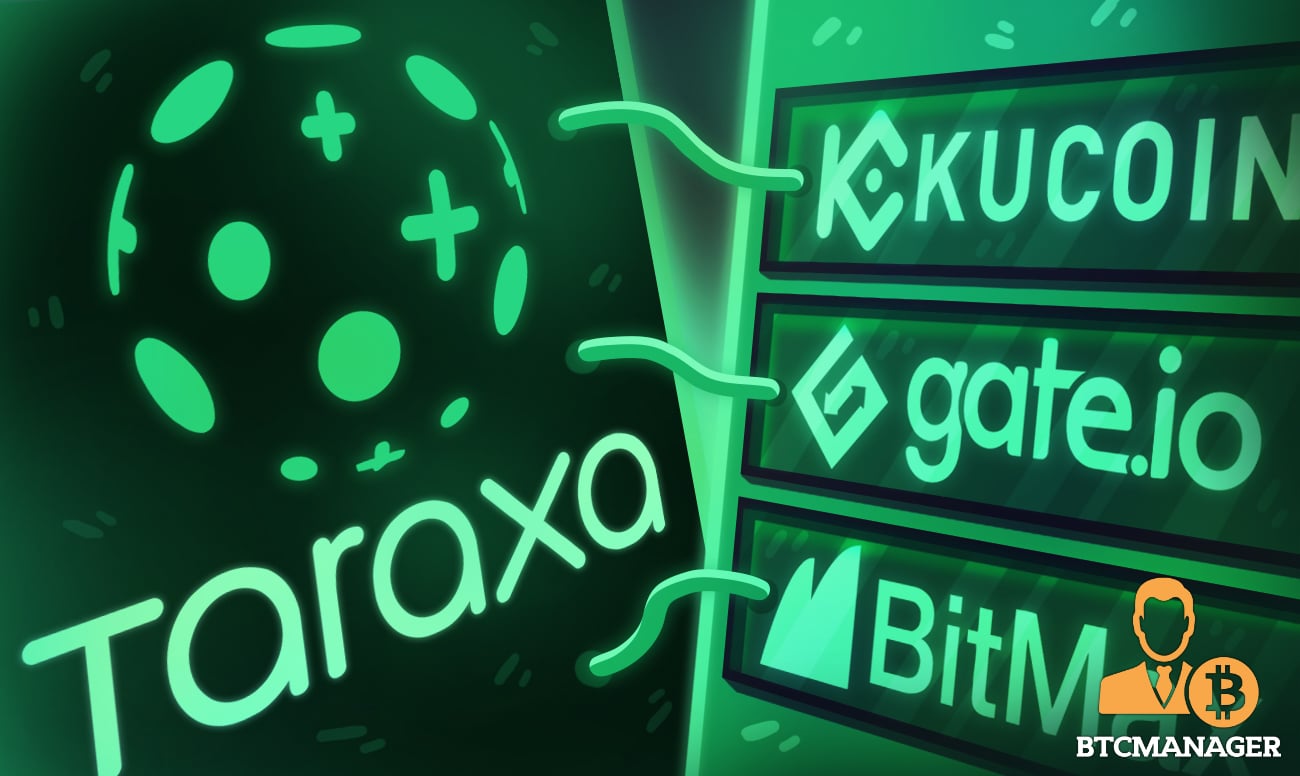 Silicon Valley-based Taraxa announced the listing of its TARA token on leading digital asset trading platforms – KuCoin, BitMax, and Gate.io. TARA/BTC, TARA/ETH, TARA/USDT markets are now open for deposit, withdrawal, and trading. The listing follows the token sale that saw the investment interest of nearly $150 million, with the upcoming release of Taraxa's incentivized testnet that will let token holders earn block rewards and stake their TARA. 
Taraxa is the first-ever public ledger built specifically for the audit logging use case. With a slew of innovative ledger features, such as extremely high logic processing throughput, low inclusion latency, and low finalization without sacrificing security or decentralization, it aims to put on the blockchain unstructured, informal transactions that constitute more than 80% of the world's data and cause disputes and profit loss across a variety of business verticals. The addressable market here spans multiple industries, from construction, supply chain, to remote work and asset leasing. The company already has several customers using pilot versions of applications built on top of the Taraxa network in China, Japan and the US. Next milestone on the technical roadmap is the rollout of incentivized testnet with staking for all token holders.  
'We are thrilled to be getting listed on all the three reputable exchanges at once, and want to give our community a chance to get hold of TARA in highly secure and convenient trading environment', says Taraxa's CEO and co-Founder Steven Pu. To celebrate the listing, KuCoin will be doing an airdrop of TARA. Details to follow soon and will be announced on the exchanges' Twitter.
About Taraxa:
Taraxa is a purpose-built, fast, scalable, and device-friendly public ledger designed to track informal transactions to minimize confusion & disputes.
About KuCoin:
The KuCoin Exchange opened for cryptocurrency trading in September 2017 which located in Seychelles. The KuCoin Exchange places an emphasis on the quality of the projects listed based on a research department that scours the blockchain industry for quality projects.
About BitMax:
BitMax.io is a Singapore-registered digital asset trading platform servicing retail and institutional clients across the globe.  
About Gate.io:
Gate.io is one of the global top 10 cryptocurrency exchanges with authentic trading volume.
Media inquiries: [email protected]
Partnership inquiries: [email protected]
Company Website: https://www.taraxa.io