Tata Elxsi Chooses IOTA Over Ethereum for DLT-Based Vehicle-to-Vehicle Communication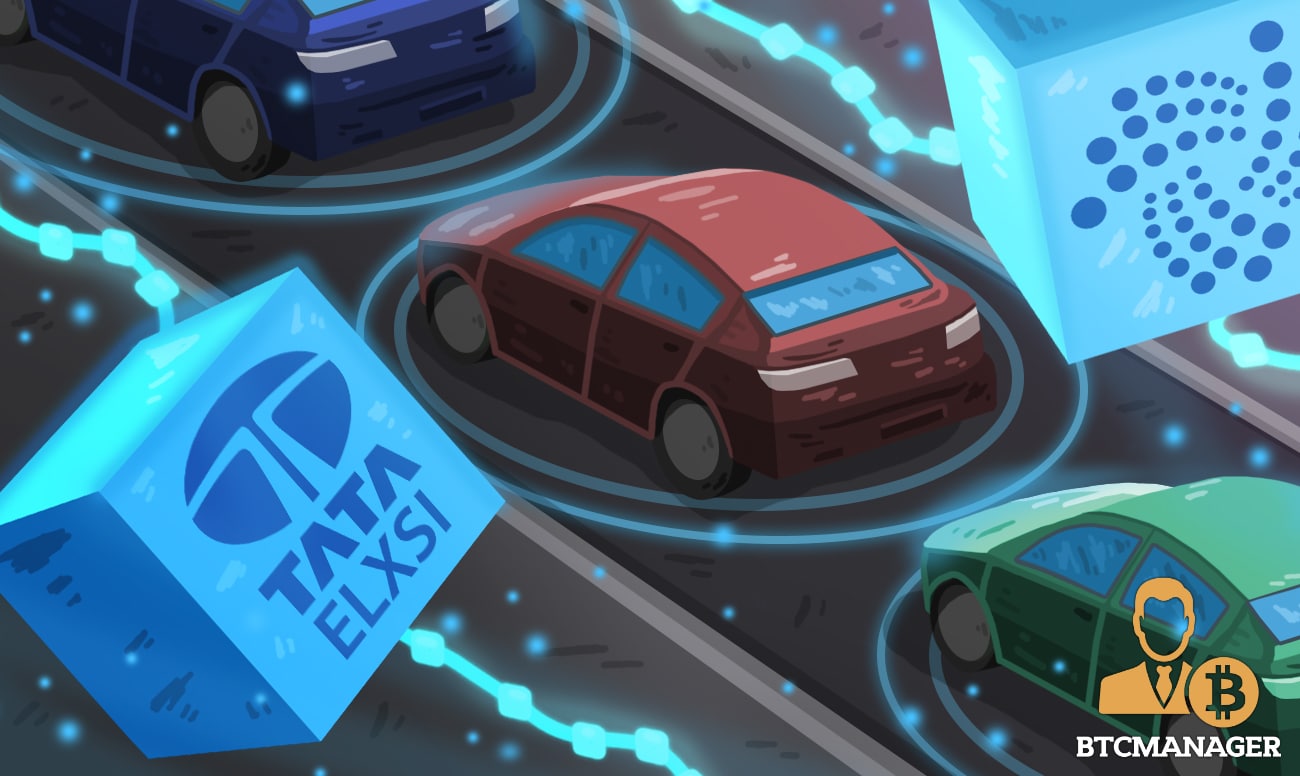 Tata Elxsi, the Bangalore-based subsidiary division of the multinational conglomerate Tata Group recently announced that it will use IOTA (MIOTA) over Ethereum (ETH) for scalable, decentralized vehicle-to-vehicle communication. This, according to a report by The Coin Republic, February 2, 2020.
Tata Elxsi to Circumvent Blockchain Scalability via IOTA
The Bangalore-based subsidiary concern of Tata Group – Tata Elxsi – plans on presenting a technical paper on an IOTA-based "Scalable decentralized Solution for Secure Vehicle-to-Vehicle Communication." Per sources close to the matter, Tata Elxsi chose IOTA over Ethereum in the paper's abstract courtesy of Ethereum's scalability challenges.
Tata Elxsi's technical paper hopes to safeguard the software infrastructure against the existing risks of cyber attacks on the currently implemented Vehicular Adhoc Network (VANET). Notably, at present, attackers are easily able to compromise the current system's signals.
Such cyber-attacks can be used in various forms and magnitudes to effects a slew of cyber-attacks including man in the middle attack, DOS attack, and a Sybil attack. Tata Elxsi aims to mitigate such risks by implementing distributed ledger technology (DLT) to permanently record signals from vehicle-to-vehicle in an immutable distributed ledger.
Once the data is uploaded onto the blockchain network, it becomes irrefutable and permanent in nature, keeping the signs reliable, secure, and integral. Tata Elxsi aims to leverage IOTA's Tangle Network to achieve the validity of signals sent between machines.
Perhaps one of the reasons why IOTA was able to beat Ethereum in the eyes of the company is due to the way Tangle stores transactions and enables the system to handle thousands of signal transactions per second. According to the paper's abstract, public-key authentication will be used to provide the security infrastructure for the network.
IOTA and Automobiles Space
While a large majority of DLT projects are focused on leveraging the emerging technology in the banking, finance, and supply chain space, among others, Germany-based IOTA has kept its target industry relatively narrower.
As reported by BTCManager in April last year, Britain's largest automobiles manufacturer, Jaguar Land Rover was testing a prototype that would allow its drivers to earn MIOTA digital currency as a reward for sharing data.