Telos Solution-driven EVM is Live For Smart Contracts and DeFi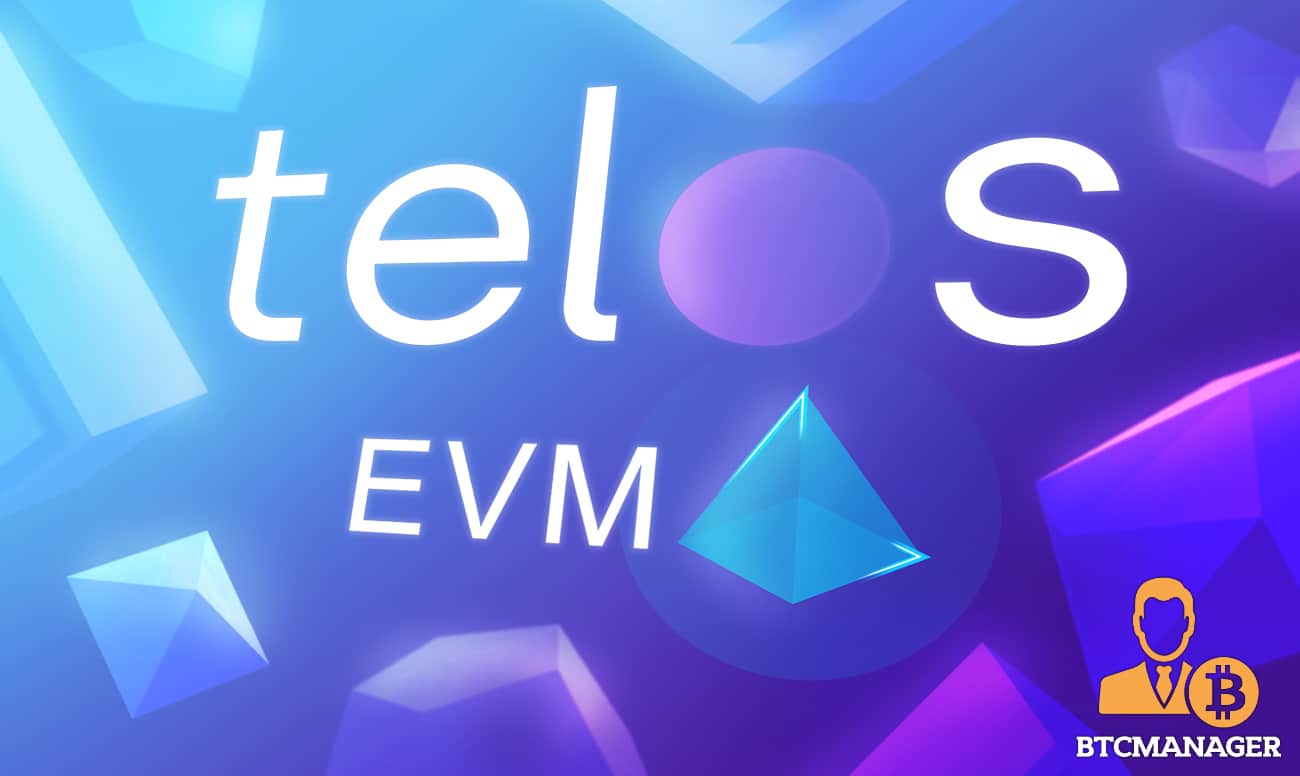 Ethereum blockchain ushered in the era of smart contracts via the Ethereum Virtual Machine (EVM). Over the years, smart contracts have witnessed immense adoption including in the mainstream sector. Ranging from decentralized exchanges, staking pools, lending and insurance protocols, all of these have been pivoted with the aid of smart contracts. The Ethereum Virtual Machine (EVM) has been the linchpin behind several of these concepts. Projects like Uniswap, 1inch and OpenSea all run on the EVM.
However, as with every innovation, smart contracts on Ethereum's EVM have been faced with challenges that have slowed their adoption process. The major issues have been identified as frontrunning, high gas fees and slow transactions. Amid these challenges, a host of other blockchains such as Solana have sought to deploy solutions that will scale on the capabilities of the Ethereum EVM. Yet, they have not been able to effectively manage or address the problems smart contracts face.
Third-generation and scalable blockchain Telos has launched its Ethereum Virtual Machine (EVM), which will help developers to build decentralized applications and digital contracts on the blockchain. Telos is poised to become a sovereign remedy to these problems and more using its powerful and recently launched Ethereum Virtual Machine. The utility of the Telos blockchain makes the new EVM  something to look forward to. It is a true "Ethereum 2.0+," running smart contracts at many times the speed of Ethereum while also guarding against crypto insider theft siphoning billions from small and big traders. 
Powered by the Telos blockchain and its numerous capabilities, the new EVM will be a powerhouse for smart contracts to thrive. Developers will get to build easily on the blockchain drawing from benefits like fair distribution, fast block times and cost-efficient transactions. 
How Telos Aims to Address Issues Facing EVMs on Other Blockchain
While EVMs on Ethereum and other blockchains have not been massively adopted given the technical issues, Telos has designed its EVM in a way that these issues do not arise on any occasion. In light of this, here are reasons why the Telos EVM will drive further adoption of smart contracts both in the crypto and mainstream industries.
No Frontrunning
This is a major issue in decentralized finance. More often than not, users of Ethereum-based DEXes like Uniswap and Banker suffer frontrunning. Frontrunning involves the use of bots to take advantage of a pending transaction. Miners on a blockchain usually engage in this act to profit from the transactions of users. On other EVMs, this has been a problem and has equally led to the loss of millions of dollars since trades are completed at less than their expected prices.
Telos EVM is eliminating the possibility of frontrunning on smart contracts by ensuring that transactions are completed in record time. In this case, front-running bots will not have access to high trades. Also, since the Telos blockchain runs on a proof-of-stake consensus model and as such, validators or node operators that engage in acts like frontrunning are penalized. Apart from this, all validators have to adopt the First-in, First Out (FIFO) framework when processing transactions.
Low Transaction Costs
Telos EVM is a low-cost incentive solution. Meanwhile, native Telos charges zero fees for transactions on the blockchain. The Ethereum EVM has enjoyed adoption, but high gas costs are a huge turn-off. In the first half of 2021, users lamented over exorbitant gas costs. Despite the integration of several EIPs on the Ethereum blockchain, exorbitant gas costs continue to rear their head. With Telos EVM, gas fees are their lowest following the adoption of a scalable structure that will support affordable smart contracts.
Conclusion
Telos aims to change the narrative for smart contracts deployed on blockchains. While other solutions have failed and disappointed expectations, the Telos EVM will certainly be a force to reckon with.
Telos EVM is also introducing a governance model to support adoption.