TeraBlock Raises $2.4 Million in Funding Round to Build Beginner-Friendly Crypto Exchange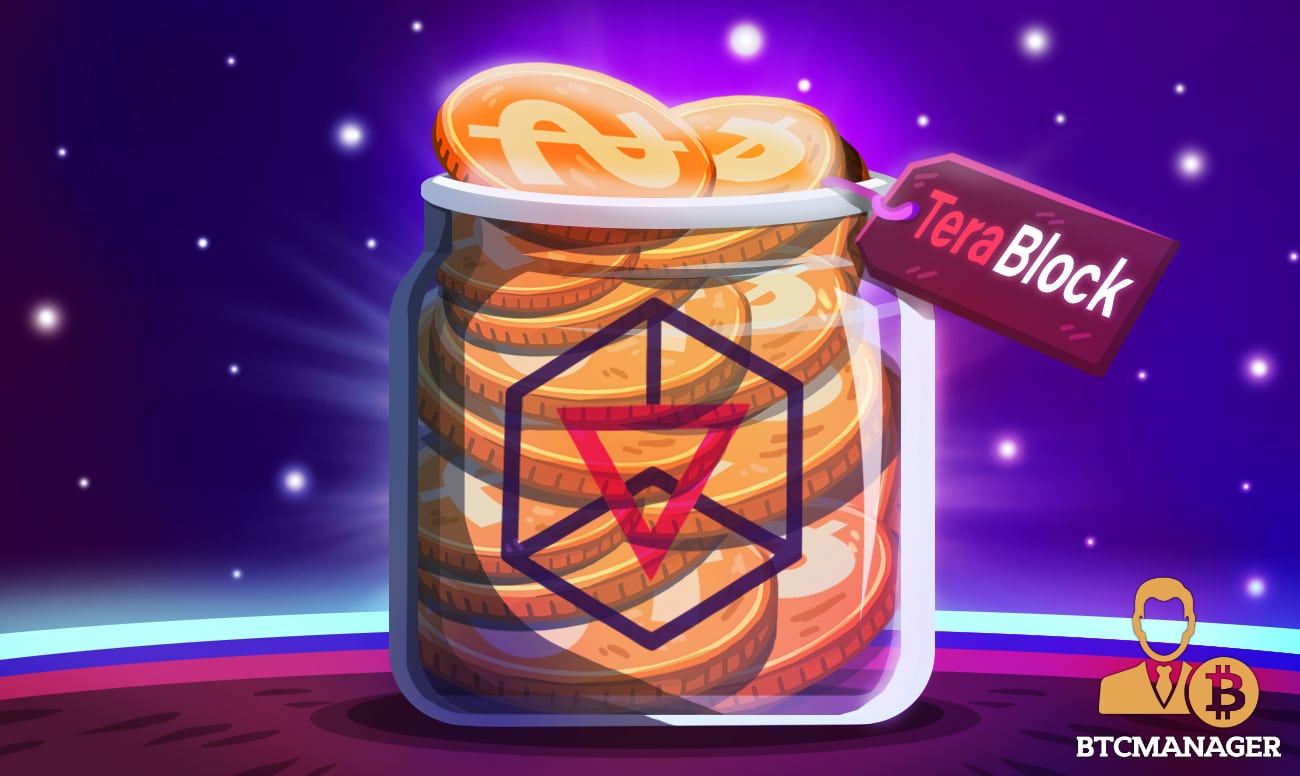 Automated Crypto investment platform TeraBlock has announced that it has raised $2.4 million in its latest funding rounds from investors. This latest investment is geared towards integrating Binance powered tools to users looking to invest in cryptocurrencies without high market risks. 
$2.4 Million Raised From Funding Round
TeraBlock made this announcement in a press release on April 19th, 2021, and revealed details on the funding. A total of $2.4 million was raised from key investors including AU21, BSCPad, x21 Digital, PlotX, MoonBoots Capital, Node Kapital, Node Kapital, OroPocket, BTX Capital, Manticore Capital, Vezures, Stefan Andjelic, MarketAcross, PetRock Capital, Sheesha Finance, Master Ventures, Shima Capital, CryptoDormFund, Magnus Capital, Midas Ventures, Designated Capital, Brilliance Ventures and Blocksync Ventures to help it's operations and growth. 
Speaking on the latest development Muhammad Ali, CCO TeraBlock believes that the demand for user-friendly solutions was a significant factor.
"We believe there is pent-up demand for a more comprehensive and easy to use solution for onboarding users to the cryptocurrency ecosystem."
He further added that TeraBlock offered necessary tools for crypto users in their quest towards understanding the blockchain space.
"TeraBlock can support crypto users through their entire learning curve, giving them all the necessary tools and features under one roof," he added.
Ajeet Khurana, a renowned crypto expert and former head of the Blockchain and Cryptocurrency Committee (BACC), echoed similar sentiments.
"With 99% of the world still to experience the crypto-paradigm, one of the primary gaps in the market is to provide the easiest possible ramp to move from Fiat to Crypto. There are innumerable options available, but TeraBlock is taking it to the next level."
A Unique Blockchain Platform 
TeraBlock is a one-stop solution that enables crypto beginners to access a user-friendly interface alongside a suite of trade automation tools to guide newbies in their journey through blockchain and trading. 
The exchange was born after its founder, Shivam Tandon, a serial entrepreneur and expert crypto trader, saw firsthand the problem facing newbies in the crypto space in 2021 and decided to build a solution to resolve this issue. 
TeraBlock allows users to buy cryptocurrencies through the TeraBlock exchange via debit or credit cards. They can also manage their crypto assets through trade automation. The blockchain solution offers four predefined indices with different risk-reward profiles. 
The indices are determined using a set of parameters that includes total market capitalization, asset performance, project overview, and statistical data. The index offers a fair and transparent view into previous performances of the indices. Users can select an index that would trigger an automatic buy order to trade funds. It also offers traders the best opportunity to exit during market correction and serves as a hedge against high volatility. 
Furthermore, TeraBlock has a collaboration with Binance Cloud which means the solution will have access to all of Binance liquidity and tokens. 
Also, Binance will power TeraBlock's exchange technology, security, and funds management. Additional features like user registration, Know-your-customer, and Anti-money laundering checks will also be performed via the collaboration with Binance.