TeraBlock and Binance Cloud Partner to Bolster Trading Platform Liquidity and Security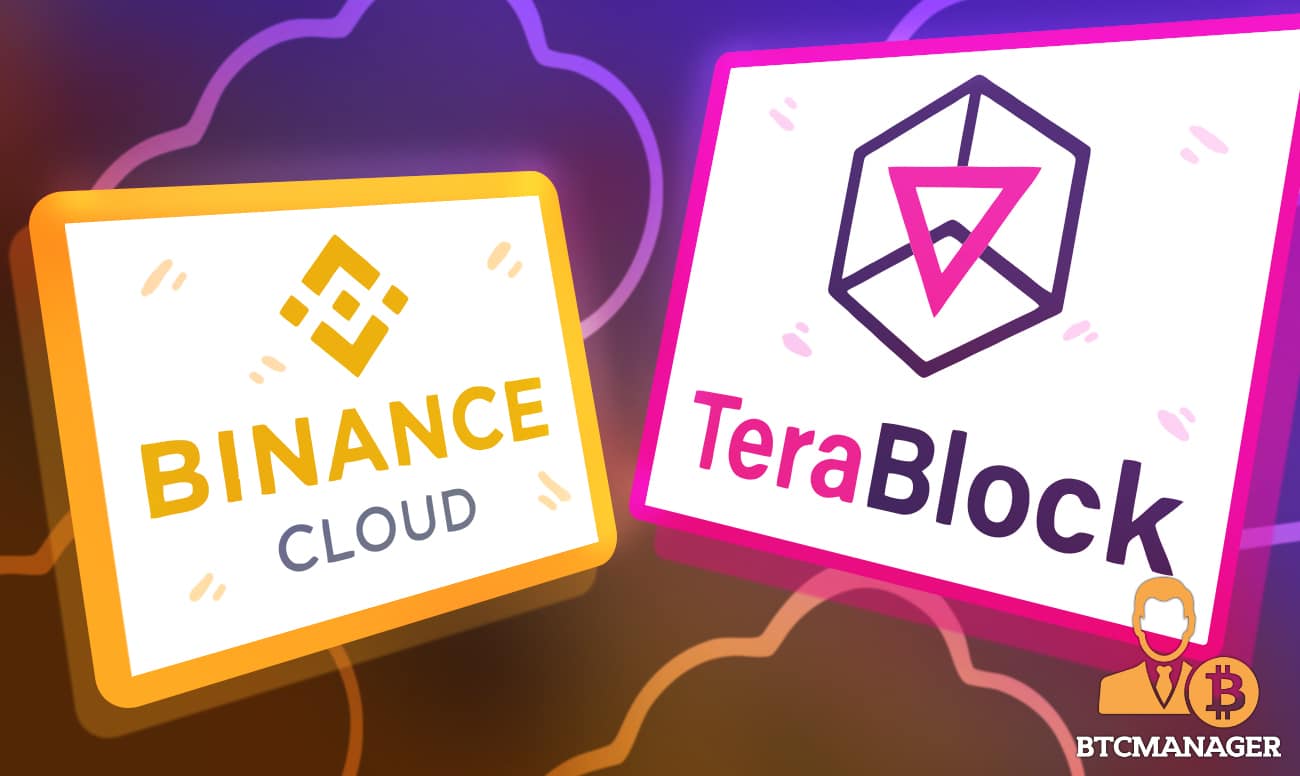 TeraBlock, a machine-learning-driven automated cryptocurrency portfolio trading platform today announced a partnership with Binance Cloud to boost liquidity and security for its users.
Taking Care of the Pressing Issues
While cryptocurrency trading has boomed since the onset of the year, there are some issues that still plague the exchanges in this upcoming industry, lack of liquidity and proper security mechanisms in place.
Truth be told, crypto exchanges actually start losing customers on account of subpar liquidity at their platform. Further, continual security breaches on exchanges damage their reputation among crypto trading enthusiasts.
Fortunately, TeraBlock has come up with a solution to address both these hurdles.
TeraBlock has allied with Binance Cloud – a blockchain infrastructure provider for crypto exchanges to address the liquidity and security issues that trouble crypto exchanges.
Commenting on the development, Shivam Tandon, CEO, TeraBlock, said:
"After announcing the successful completion of our recently conducted IDO on BSCPAD, our users will benefit directly from the Binance Cloud partnership. The upcoming TeraBlock exchange, powered by Binance Cloud, enables our users to experience the better trading depth, security, and transaction speed."
Why Is Security So Important?
The significance of a proper security mechanism in place cannot be overstated for cryptocurrency exchanges. To date, the crypto industry has time and again witnessed incidents where exchanges were attacked by hackers, resulting in the users' loss of funds to the tune of billions of dollars.
Notably, a survey report by BDC Consulting found that a whopping 70 percent of traders are apprehensive of trading on exchanges that have been hacked in the past. Moreover, the report adds that more than 34 percent of traders consider liquidity an important factor while choosing a crypto exchange.
With that in mind, TeraBlock's partnership with Binance Could becomes all the more important. The partnership will not only let Binance Cloud take care of user registration, security, liquidity, and exchange technology development and maintenance for TeraBlock, but will also help in bolstering TeraBlock's security infrastructure.
The alliance between TeraBlock and Binance Cloud will help users trade crypto assets without having to worry about any potential lack of liquidity or security breach.
To conclude, TeraBlock joining forces with Binance Cloud is a blessing for all crypto traders — newbies, and experienced. The partnership makes TeraBlock the go-to trading platform for all crypto traders to trade digital assets without any hassle.