Tether Confirms Banking with Deltec; Latter Confirms $1.8 Billion in Account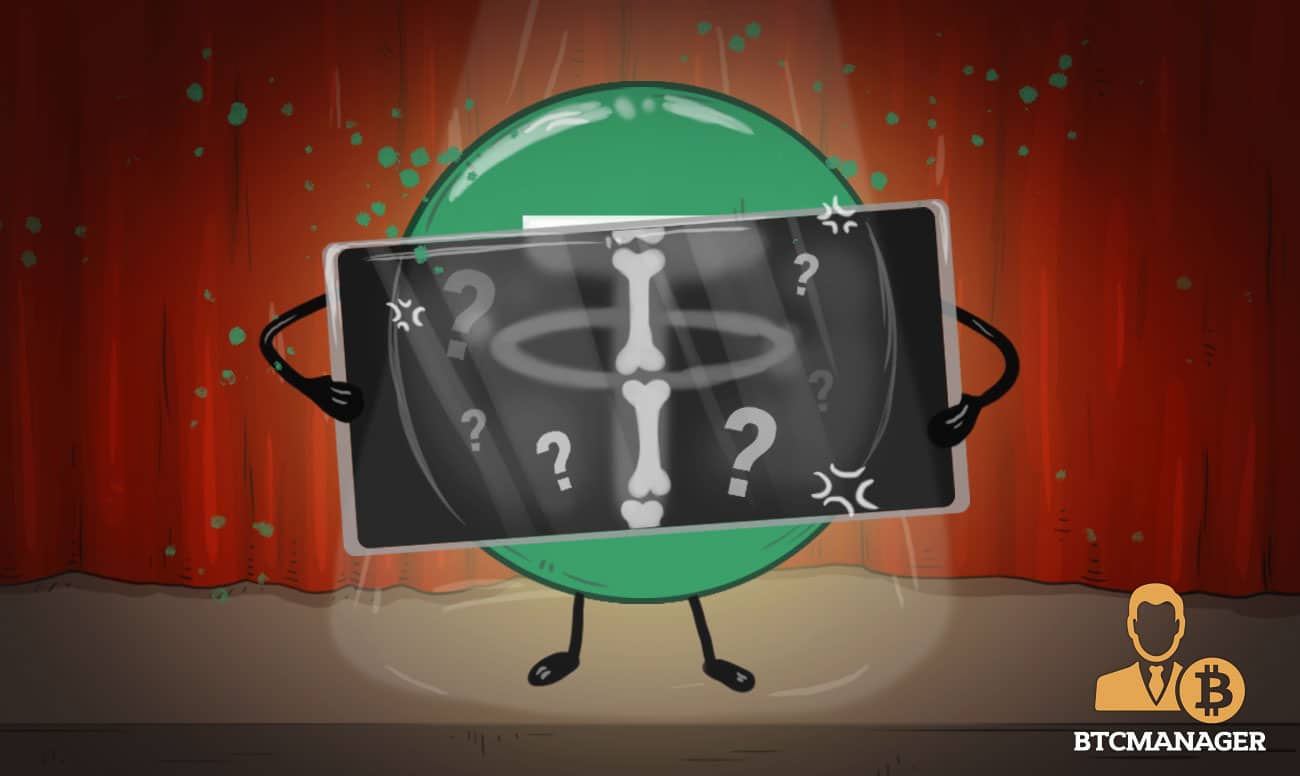 Tether Limited, the company developing the USDT stablecoin, has announced a new banking partnership. In a statement published November 1, 2018, the company confirmed long-standing rumors that Deltec Bank & Trust Limited would be the next financial institution to hold its cash reserves.
Headquartered in the Commonwealth of The Bahamas, Deltec released a signed statement confirming the account's "portfolio cash value with the bank" to be US$1,831,322,828, or $1.8 billion, as of October 31, 2018.
USDT: The De Facto Stable Coin
While stable coins backed by a fiat currency have long existed in the cryptocurrency market, they have picked up momentum in the past few years. This is because major cryptocurrency exchanges have begun using them to offer liquidity in the absence of actual fiat currency pairs. Bitfinex, for instance, has a close working relationship with Tether and USDT.
A support article outlines how users can use Tether to complete trades instead of the U.S. Dollar on the cryptocurrency exchange. It states that Bitfinex lets one receive USDT from a Bitcoin and Ethereum blockchain addresses and treat it as a USD deposit. Similarly, you can withdraw funds to a Bitcoin and Ethereum blockchain address as USDT.
Tether's USDT is the single most prominent stable coin in the cryptocurrency market for two major reasons, its popularity and the controversy surrounding its ballooning market cap. According to data from Coinmarketcap, the token has 1,776,421,736 units currently in circulation. At approximately $0.98 per token, USDT's total market cap is pegged at $1,736,763,034. This figure lands Tether in the list of Top 10 cryptocurrencies, allowing it to even narrowly beat blockchain startups like TRON and IOTA that raised millions in their respective token sales.
Ending the 'Audit' Controversy?
Bitfinex and Tether Limited have been forced to jump from one financial institution to another as the financial regulators in the United States expressed concerns over USDT. In December 2017, the U.S. Commodity Futures Trading Commission subpoenaed Tether to investigate whether the company had sufficient cash reserves to back its stable coin. Meanwhile, many in the cryptocurrency community began clamoring for Tether to conduct an audit to put the speculation to rest.
To put these concerns to rest, Tether had initially decided to hire Friedman LLP to audit its bank accounts and confirm the existence of funds. However, it terminated the relationship abruptly only a few weeks later. In a statement to the public, Tether said, "Given the excruciatingly detailed procedures Friedman was undertaking for the relatively simple balance sheet of Tether, it became clear that an audit would be unattainable in a reasonable time frame."
In its latest blog post, Tether claims that Deltec has completed a thorough due diligence review of the company. "This included, notably, an analysis of our compliance processes, policies, and procedures; a full background check of the shareholders, ultimate beneficiaries and officers of our company; and assessments of our ability to maintain the USD-peg at any moment and our treasury management policies," detailed the company. Deltec will also review Tether from time to time, per the article.