Tether Tokens (USDt) to Launch on Polkadot and Kusama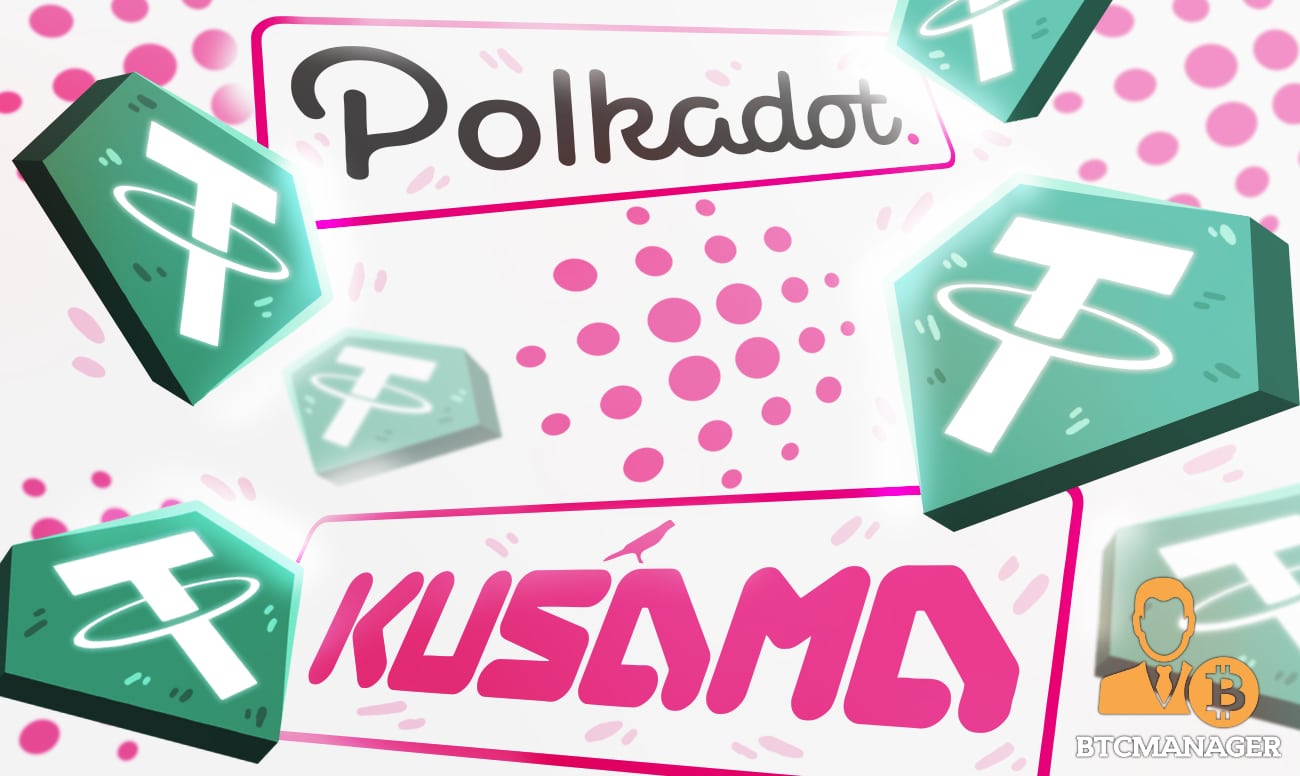 British Virgin Islands, March XX, 2021 10:00 AM UTC – Tether Operations Limited ("Tether"), the company operating the blockchain-enabled platform tether.to that powers the largest stablecoin by market capitalization, will launch Tether tokens ("USDt") on Polkadot, a scalable multichain network and the first protocol that provides an environment for cross-chain composability of multiple applications and protocols. Before deploying on Polkadot, USDt will deploy on Polkadot's cousin, the canary network Kusama. 
Polkadot, one of the most anticipated protocols to launch since Ethereum, aims to solve the biggest challenges that blockchain-based platforms face today: governance, interoperability and scalability. Kusama launched about a year before the Polkadot mainnet, to serve as a value-bearing testbed for technologies in the Polkadot ecosystem. 
The launch of USDt on Polkadot is pending the formation of parachains: independent chains that can have their own tokens and be optimized for specific use cases. The aim is to ensure that when USDt is available, it will become the first-ever stablecoin on the Polkadot network. As parachains will first launch on Kusama, USDt will deploy there before becoming available on Polkadot. 
"We're excited to launch USDt on Polkadot, offering its growing and vibrant community access to the most liquid, stable and trusted stablecoin in the digital token space," said Paolo Ardoino, CTO at Tether. "Polkadot is one of the most exciting projects in the digital token ecosystem and we anticipate a ready uptake of the Tether token as it powers Polkadot's emerging DeFi ecosystem. Polkadot, with its parachain structure, has the ability to grow significantly in the coming years. This growth will be driven by its high level of scalability."
Polkadot and Kusama are open-source networks that were bootstrapped by the Web3 Foundation, which funds research and development teams building the stack of technologies that form the basis of the decentralized web.
"Teams building decentralized applications in with a multi-chain future in mind are increasingly looking towards established stablecoins that operate across numerous networks to ensure a smooth experience for their users," said Peter Mauric, Head of Public Affairs at Parity Technologies, who have served as Polkadot's initial core development team. "The launch of USDt on Kusama and Polkadot is a crucial step in achieving that vision, where developers will be able to seamlessly compose trustless applications across chains, networks and communities."
As the most liquid, stable, and innovative stablecoin, USDt's market capitalization has grown to over US$40 billion. USDt works across a diversity of different blockchains, including Algorand, Bitcoin Cash's Simple Ledger Protocol (SLP), Ethereum, EOS, Liquid Network, Omni, Tron, and Solana. Tether is driven to support and empower growing ventures and innovation in the blockchain space.
About Tether
Tether is the preeminent stablecoin with the biggest market capitalization, surpassing that of all rival offerings combined. Created in October 2014, Tether has grown to become the most traded cryptocurrency. Tether is disrupting the legacy financial system by offering a more modern approach to money. By introducing fiat currency-digital cash to the bitcoin, Ethereum, EOS, Liquid Network, Omni, Tron, Algorand and Solana blockchains, Tether makes a significant contribution to a more connected ecosystem. Tether combines digital currency benefits, such as instant global transactions, with traditional currency benefits, such as price stability. With a commitment to transparency and compliance, Tether is a fast and low-cost way to transact with money.
About Polkadot
Polkadot is a scalable sharded chain and the first layer zero protocol that provides a secure environment for cross-chain composability of applications and protocols across multiple shards.
By parallelizing transactions, Polkadot solves major scalability issues that have thus far hampered blockchain development. Polkadot also introduces a highly advanced, open governance system that will allow the network to innovate and grow at a much more rapid pace than legacy networks. Applications from decentralized finance and energy to gaming and communications will thrive on Polkadot, challenging the centralized platforms of Web 2.0. Polkadot is the first initiative spearheaded by Web3 Foundation. For more information visit polkadot.network.
About Kusama 
Kusama is a scalable, multichain network for radical innovation. It offers unprecedented interoperability and scalability for blockchain developers who want to quickly push the limits of what's possible. Built using Substrate with nearly the same codebase and industry-leading multichain architecture as Kusama's cousin, Polkadot. Kusama launched a year before Polkadot's launch process began, forging the path forward to ensure Polkadot's production environment launch was as successful and secure as possible.